'The Fresh Prince of Bel-Air' is Getting a Reboot with Will Smith as Producer According to TV Line, Smith's production company is in "the very early stages of developing a present-day Fresh Prince reboot that puts a new spin on the fish-out-of-water tale while maintaining the spirit of the original series."
The new deal will mean Fallon will continue hosting The Tonight Show through 2021.
NBC Entertainment president Robert Greenblatt said of the network's relationship with Trump, "for now we're sort of separated." He also said there won't be a new season until a new Celebrity Apprentice host can be found. PLUS: When asked if Trump could return to Celebrity Apprentice, Greenblatt said: "Absolutely not!"
"The most element you can have in doing a late night show is kindness," Leno says. "Because the show makes you arrogant. I think that's Jimmy Kimmel's problem. I think he's a talented guy, I think he's funny. But he has a mean streak, and it comes across. He does this thing where he takes Halloween candy from kids and the kids cry. What am I missing here? It is funny I guess, but it's mean-based. I think that's why he's not higher in the ratings." PLUS: Leno comments on the Bill Cosby scandal, and Leno weighs in on Stephen Colbert taking over The Late Show.
She'll serve as a "key advisor" in Season 9.
Lee Daniels' The Butler star Elijah Kelley will play the Scarecrow, while Common has joined the live event in the non-singing role as Oz's gatekeeper.
The animated Dr. Seuss special most recently aired on CBS.
30 Rock and Unbreakable Kimmy Schmidt's Tina Fey and Robert Carlock are teaming with Mindy Project writer Tracey Wigfield on a comedy about a millennial woman who joins a cable news network. When she was a 30 Rock writer, Wigfield won an Emmy with Fey. NBC has also ordered A Good Place from Mike Schur.
19 Kids and Counting's Jill and Jessa Duggar will be part of the documentary, which was prompted by the Duggar scandal.
Marlene King says A was first revealed in the 2013 episode Crash and Burn, Girl!
From Birdwalk Empire to Game of Chairs to True Mud. PLUS: Here are the best Sesame Street-HBO jokes.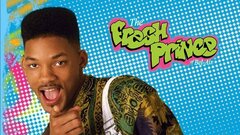 Powered by