9 of TV's Most Iconic Dance Routines in Honor of National Dance Day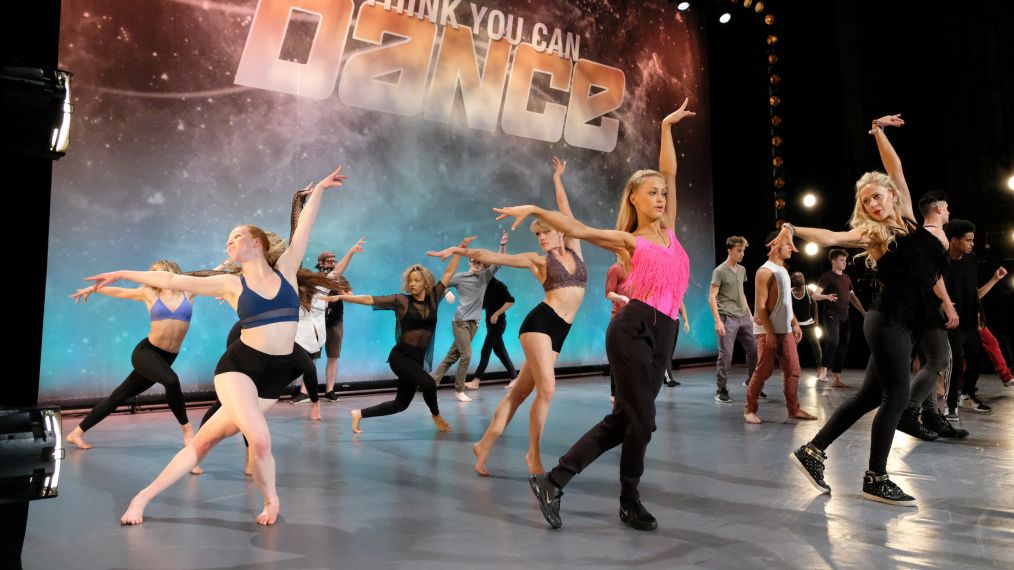 If there is one thing an audience can enjoy it is a good dance routine. At times, even a single move can excite a crowd, so it is not a surprise that there is a national day honoring rhythmic body movements.
TV has provided us with many dance moments—even entire shows just about dance, such as Dancing with the Stars, So You Think You Can Dance and World of Dance. TV Insider has chosen a few of our favorite dance moments in television history to celebrate National Dance Day.
1. Elaine's jittery jive from Seinfeld
Seinfeld was a show filled with iconic TV moments from the Soup Nazi to George's pool incident, but Elaine's (Julia Louis-Dreyfus) dance is definitely one that takes the babka cake. With choppy and uncertain moves this memorable routine danced its way into the hearts of many.
2. Cartlon's Carlton from The Fresh Prince of Bel Air
It is a rare thing to have an actual dance named after you, making Carlton Banks' (Alfonso Ribeiro) "Carlton" an accomplishment which solidifies this fun character's spot on this list. Ribeiro was even able to revive the Carlton when he competed on Dancing with the Stars, eventually going on to be crowned champion of his season.
3. Jim and Pam's aisle dance from The Office
Remember the wedding aisle dance craze? It was quite popular when Jim and Pam's wedding episode of The Office aired in 2009. Featuring the song "Forever," this colorful routine included just about every character from the office much to Jim and Pam's dismay.
The Office – Jim and Pam getting married dance [ JK Wedding Entrance Dance Style ] from Larsen on Vimeo.
See Also
We can't help but wonder how our favorite Dunder Mifflin employees would turn out if was 2018.
4. Stewie's synchronized routine with Gene Kelly in Family Guy
Stewie Griffin sure knows how to make his audience laugh, but he also knows how to dance, and put his talents to the test when he performed alongside the dance legend, Gene Kelly. In a cartoon and live-action mashup for the ages, we get to see what happens when two icons come together to create a thrilling moment.
5. The Bluth's Chicken Dance in Arrested Development
This dance might not be known for its finesse, but it sure is funny. A running joke throughout the entire show is the fact that no one in the Bluth family can imitate a chicken. We'll take this "Chicken Dance" over the wedding version any day of the week.
6. "Les Jeunes de Paris" skit from Saturday Night Live
Capturing the café culture of Parisian youth, this recurring sketch has featured a slew of hosts including Miley Cyrus, Anna Kendrick, and Emma Stone. One sketch featured a special silent-film version with New Girl star Zooey Deschanel and Jean Dujardin of The Artist.
French Dance from TELL&ViSiON on Vimeo.
7. The Campbells do the Charleston on Mad Men
Known for its more serious moments, Mad Men took a light-hearted turn when Pete (Vincent Kartheiser) and Trudy (Alison Brie) danced a full out Charleston. Needless to say, this routine would have put any Gatsby era flapper to shame.
8. Rose shows up her Golden Girls
In an episode featuring a dance-a-thon, the girls take turns showing off their moves, but none of them compare to spunky Rose played by Betty White. Among the intricate moves are tapping and numerous cartwheels that would make any jaw drop.
9. The Urkel from Family Matters
Viewers came to love Urkel as a nerd, but when he stepped on the dance floor, he turned into a dancing machine.