The 'American Horror Story: Hotel' Cast Describes the New Season in Five Words (VIDEO)
https://player.waywire.com/?id=53CG0T0ZMD0J0WWR
American Horror Story: Hotel marks the fifth season in the AHS series, with returning cast (Angela Bassett, Sarah Paulson, Kathy Bates and Emma Roberts) in different roles and fresh faces in new roles (Matt Bomer, Lady Gaga and Max Greenfield).
Three of the show's stars boarded the TV Guide Magazine/TV Insider yacht at Comic-Con to share what to expect for the fall premiere, and also reveal what shows they're binge-watching (Empire) and what's in their Comic-Con survival kit (lots of hand sanitizer).
RELATED: More Comic-Con Features | Video chats with the casts of Game of Thrones, The Walking Dead, Teen Wolf and more.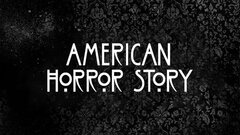 Powered by