'Once Upon a Time' Stars Get the Doll Treatment
The stars of Once Upon a Time are getting all dolled up.
Disney revealed Thursday that the Disney Store will debut two Once Upon a Time dolls at this year's D23 (the company's own version of Comic-Con, held August 14-16 in Anaheim). Ginnifer Goodwin's Snow White and Lana Parrilla's Evil Queen are the lucky ones receiving the 11-inch toy treatment, with a limited edition of just 300. The two dolls will be sold as a set for $129.95.
Fans able to snag a set, available at the Disney Store located in the D23 Expo, will also get exclusive access to an autograph signing featuring the two stars on August 15. Tickets to D23 are available at D23.com.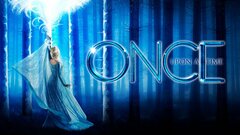 Powered by