Not Just for Films Anymore: TV's Festival Takeover Now Includes Sundance, Cannes and More
Earlier this week, the Sundance Film Festival announced a whole slate of new programming and awards for its 2018 edition. Among the new additions is a section devoted to what Sundance is calling "episodic content"—essentially a fancy, highbrow way of saying TV shows. The festival's special events section has included acclaimed television and streaming content for years, showcasing Jane Campion's Top of the Lake, Amazon's Transparent, and HBO's The Jinx and Animals. But with the launch of Indie Episodic, Sundance is creating a home specifically for serialized storytelling that emphasizes independent perspectives.
Sundance, one of most influential industry events in the country, is hardly the first film festival to introduce television into its programming. It's been over two decades since South by Southwest, originally founded as a music festival, added film and TV content to the docket with the "SXSW Film and Multimedia Conference" in 1994. Meanwhile, the stars and creators of genre shows like Star Trek and Battlestar Galactica have been making appearances at comic book conventions long before networks began creating major activations and experiences on convention floors. This weekend's Comic-Con International in San Diego will see Fox conducting gene testing to promote its upcoming X-Men adjacent new series The Gifted, Amazon's giant blue antennae-topped booth for The Tick, and even a giant coloring book-themed booth for Comedy Central's Broad City.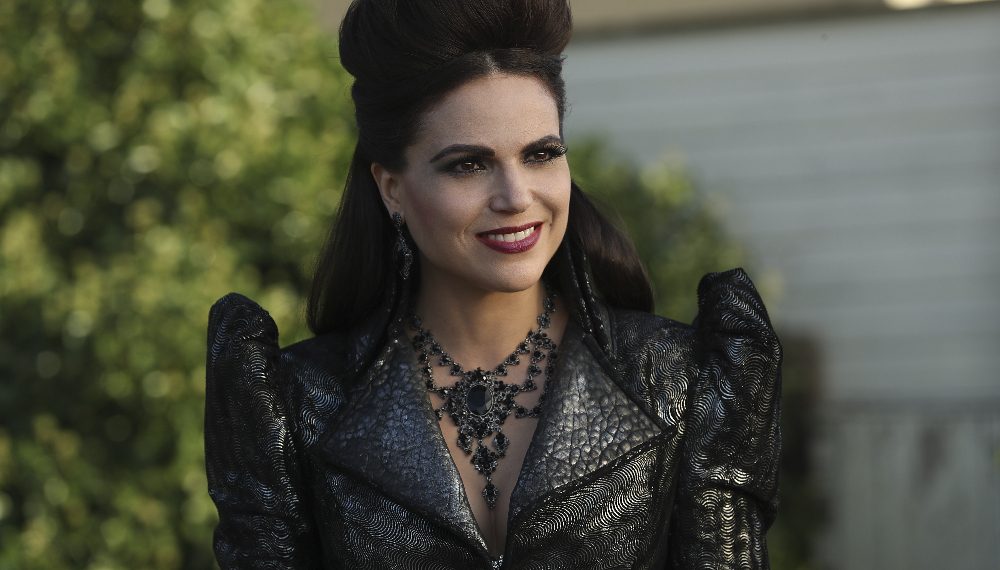 See Also
'Once Upon a Time' and 'Doctor Who' are among the latest to be added to the Comic-Con lineup.
Other events have been slower to welcome TV into the fold, but Peak TV has changed all of that. That may have to do with the preponderance of shows created by respected film directors like Campion, Martin Scorsese and Baz Luhrmann. But over the past decade, TV creators themselves are beginning to earn the respect they deserve for their innovative and boundary-pushing work.
"There's no reason not to look at Matthew Weiner and Quentin Tarantino in the same way," says Michael Lerman, programmer of Toronto International Film Festival's Primetime. Launched in 2015, the TV showcase has featured NBC's Heroes Reborn and Hulu's Casual alongside foreign series.
"Making room for webisodes, digital short form, and other forms of episodic content is quickly becoming an industry standard for festivals," says Bentonville Film Festival programming head Wendy Guerrero. "So this past year, Bentonville Film Festival made sure we had a seat at the table."
Co-founded by Oscar-winner Geena Davis, Bentonville's goal is to champion women and other marginalized voices in film and media, and that mission extends to the TV and streaming realm. Even as TV and streaming content evolves, says Guerrero, the tools creators need to succeed are essentially the same. "Festivals have historically been the place filmmakers turn to to find all of those things," she explains. "Opening our doors to episodic content helps BFF and other fests make good on our commitment to provide filmmakers with relevant opportunities and insights into today's marketplace."
For Tribeca Film Festival director of programming Cara Cusumano, it's all about connecting storytellers with enthusiastic audiences. "We are about community experiences, discovery and innovation, always grounded in the way visual storytelling brings us all together," she says. "This makes the new ascendance of TV and other non-traditional film platforms all the more exciting for us."
Even the notoriously traditionalist French are getting in on the action. Both David Lynch's Twin Peaks revival and Campion's Top of the Lake follow-up premiered at Cannes this year—even as controversy erupted over the festival's new rules effectively barring streaming films from its competition.
See Also
SundanceTV has released new images of Elisabeth Moss, Nicole Kidman and Gwendoline Christie in Season 2 of its haunting mystery series, 'Top of the Lake: China Girl.'
Of course, there are bound to be hiccups as the festival landscape shifts to include different kinds of content. While film releases tend to take into account festival schedules, TV premieres are generally regimented by season, with shows debuting at more or less the same time each year. That complicates a festival's ability to premiere a show. And Toronto's Lerman says he's had to shepherd some TV creators and networks through the festival process.
Still, he says, both creators and festival organizers stand to gain tremendously from what Tribeca's Cusumano calls this new "format-agnostic" environment. "I think we gain the same thing we gain from [film] which is that we're showing great moving image content," Lerman says. As for TV creators, they get not only the recognition and publicity boost of showing at a festival; they also get to see a festival-size crowd enjoying their work.
"The old-fashioned walls between different mediums are coming down," says Cusumano. "When we see artists we admire exploring and innovating in a new form, and audiences eagerly connecting with complex characters and stories, we know that's exactly ripe territory for us to evolve the festival to reflect this quintessentially American art form in the midst of its own renaissance."