Get a Peek at Amazon's 'Transparent' Season 4 (VIDEO)
The Pfeffermans are heading for Israel in Season 4 of Jill Soloway's acclaimed bourgeois-bohemian family dramedy, Transparent. When Maura (Jeffrey Tambor) is invited to speak at a conference, the rest of the brood (Gaby Hoffmann, Amy Landecker, Jay Duplas, Judith Light) join her in the desert in search of acceptance, love, and truth. Hava Nagila, etc.
The first teaser from the upcoming season dropped Thursday, and while it doesn't seem to showcase Maura and co.'s Middle East adventure, there's plenty of the good-natured squabbling and quirky self-absorption the show is known for. Also: Shelly's (Light) fab new L.A. apartment, medical marijuana edibles, and Hoffmann's blowout.
See Also
Emmy winner Jeffery Tambor and the rest of the cast of Jill Soloway's Amazon hit on all the changes they undergo in Season 3.
The last time the Pfeff squad embarked on a family getaway, it ended up with Light performing a a cover of Alanis Morissette's "Hand In My Pocket" on a cruise ship as part of her character's one-woman show, "To Shell and Back." (It is a goddamn crime that there isn't a YouTube clip of that scene.) Is it too much to hope that the whole cast goes full Sex and the City 2 karaoke while in Israel this time around?
Amazon has not yet set a premiere date for Transparent Season 4, but you can check out a teaser for the new season here: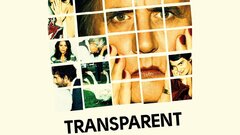 Powered by