American Ninja Warrior Issues a Challenge to Tom Cruise (VIDEO)
https://player.waywire.com/?id=G5Q7JR10G7H8C1L9
"This is a direct challenge to you, Tom Cruise. I am challenging you to come out to American Ninja Warrior and try the course," says host Akbar Gbaja-Biamila.
He and co-hosts Matt Iseman and Kristine Leahy told TV Insider which celebrities should take a shot at the high-action obstacle series, which premiered its seventh season last night. In addition to the Mission: Impossible star, Iseman teased the possibility of a visit from a superhero—or, at least, the guy who plays one on TV. "Stephen Amell from Arrow … He's talked to us, he wants to get on the course," Iseman says. For her part, Leahy would love to see Lil Wayne (and his abs) get his Ninja on, and claims Nick Cannon has also said he wants to try– but with the cameras off.
See more from our interview with the hosts in the video above.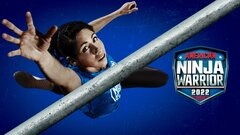 Powered by