'Descendants 2' Star Dove Cameron Answers 5 Questions and Shares Her Celeb Crush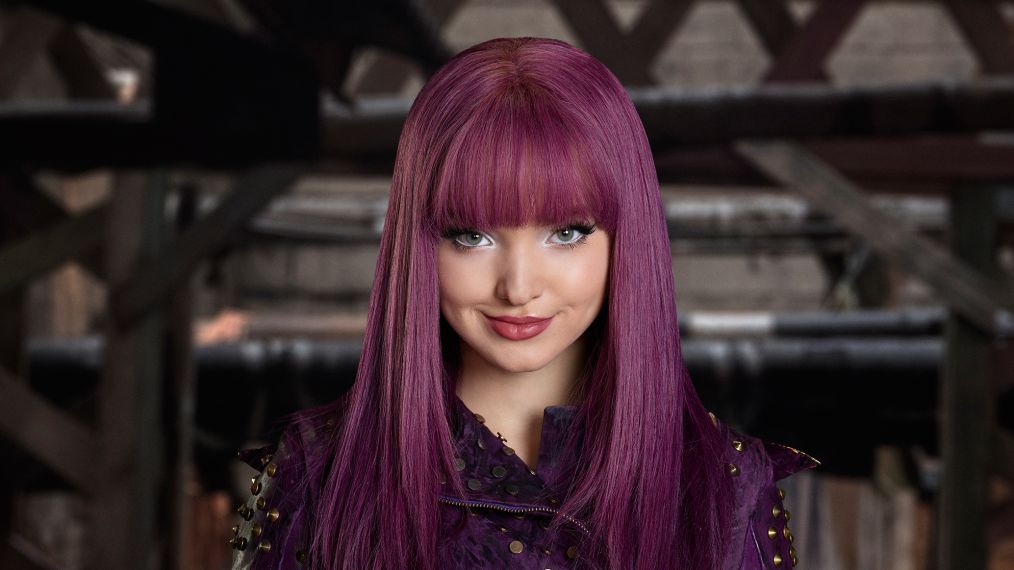 Two years after Disney Channel debuted Descendants, a musical adventure about the teen progeny of Disney villains, the film's follow-up, Descendants 2, will premiere in a very big way. The new flick, starring Dove Cameron, Sofia Carson, Booboo Stewart, Cameron Boyce, Mitchell Hope and new cast member China Anne McClain, will premiere on six networks in the Disney/ABC Television Group—Disney Channel, ABC, Disney XD, Freeform, Lifetime and Lifetime Movies—on Friday, July 21, at 8/7c.
See Also
New looks for Ben and the Villain Kids for the sequel to the hit movie.
In the new flick, Mal (Cameron) rocks an entirely new look, and Cameron explains that her character's changing tresses reflect her internal emotions.
"At the beginning of the film, the blonde in Mal's hair with purple tips symbolizes a stripping of her essence and a lack of emotional color," the actress said. "As she gains herself back and takes charge of her own rhythms again, we see an entirely new Mal emerge, and that's very clearly depicted in the change of hair."
When we chatted with Cameron about reprising her role as Mal, the feisty daughter of Maleficent, she revealed her excitement. "There's nothing like the feeling of getting to reprise a role, because to create a character is to fall in love with a character. And getting the rare opportunity to spend time with your character again is like re-entering a passage in time."
The multi-talented singer and actress also answered our "5 Questions" and shared a few of her favorite things.
1. If your TV had only three shows or networks on it, what would you be watching?
Broad City, Unbreakable Kimmy Schmidt and Pushing Daisies.
2. What three foods do you have to have in your fridge or pantry?
Grapes, smoked salmon and hummus.
3. Tell us about a time when you were completely starstruck.
I was completely starstruck when I met Jennifer Hudson while working on Hairspray Live! We became great friends after working together, and she is the kindest, and one of the most human people I've ever met.
4. What's a movie that you can watch over and over again?
The Da Vinci Code. I love anything to do with history, Europe and mystery. Tom Hanks is the love of my life.
5. If you weren't an actor, what would you want to do for a living?
I almost went to FIDM [Fashion Institute of Design & Merchandising] because I wanted to be a clothing designer. I still sketch all the time.
Descendants 2, Friday, July 21 8/7c, Disney Channel, ABC, Disney XD, Freeform, Lifetime and Lifetime Movies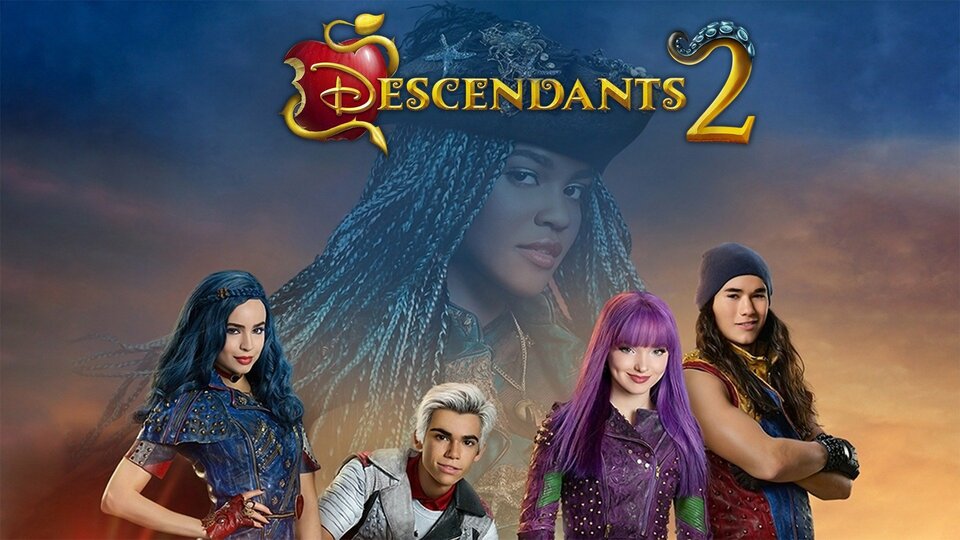 Powered by