'Descendants 2': First Look at the Kids in the Sequel to Disney's Hit Movie
Fans of the Disney Channel mega-hit movie The Decendants have been anxiously awaiting info about the sequel, Descendants 2, which will debut in 2017. Above is the first look at what the kids from the original movie will look like in Descendants 2.
RELATED: Descendants 2: Disney Channel Debuts Teaser Trailer and Logo for Sequel
We see Villain Kids (VKs) Carlos (Cameron Boyce), son of Cruella de Vil; Evie (Sofia Carson), daughter of the Evil Queen; Mal (Dove Cameron), daughter of Maleficent; and Jay (Booboo Stewart), son of Jafar. Joining them is the noble Ben (Mitchell Hope), the son of Belle and the Beast.
Why does Ben look like a refugee from the "Isle of the Lost?" In a statement, director Kenny Ortega said, "When Ben realizes Mal has left Auradon, he decides to go after her. Mal's friends — Carlos, Evie and Jay — decide to go with him to help, but first they have to teach him their wicked ways so he can sneak around the Isle of the Lost without being recognized."
Below is a teaser for Descendants 2 out in 2017: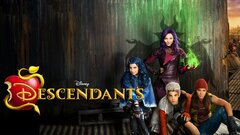 Powered by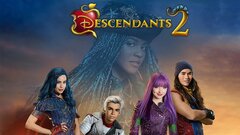 Powered by