Your 'Blindspot' Season 3 Burning Questions Answered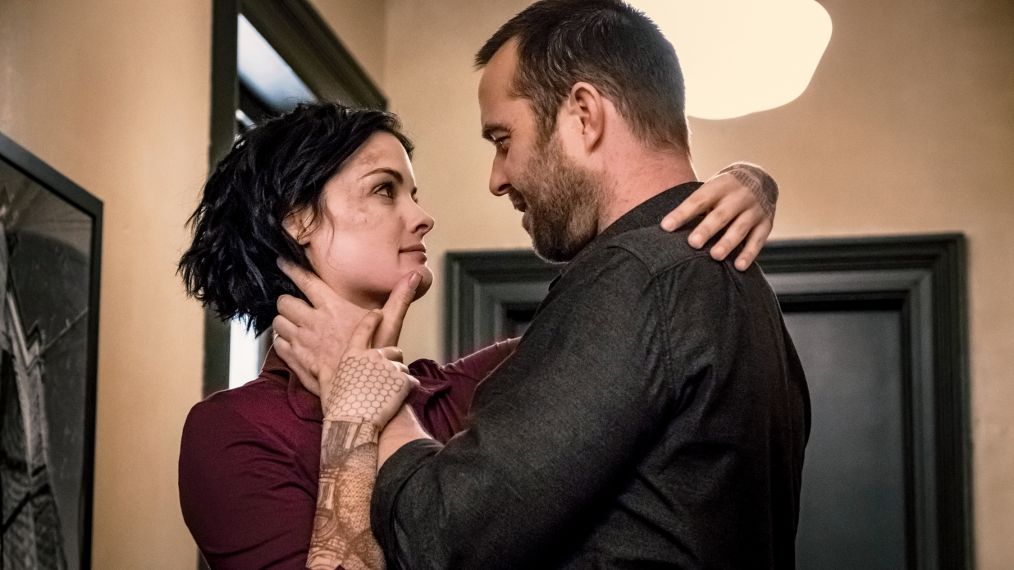 Talk about being blindsided! Last season, Blindspot gave us missing agents, broken marriages, new tattoos and a last-minute time jump. But some baddies are still on the loose: Could Roman (Luke Mitchell) be more of a threat than we realized? Executive producer Martin Gero provides some intel on Jane's (Jaimie Alexander) next mission, plus insight into where things stand between her and Weller (Sullivan Stapleton).
What was that gadget Agent Weller used on Jane?
In the season finale's two-year time jump, Weller tracked down his MIA love, who'd been in hiding, and showed her a metal doohickey that lit up her body art when they both touched it. "It's a bioluminescent top layer [of new tattoos], essentially," Gero explains. "That device he puts up to her neck is like a battery, so it holds a charge that makes her skin tingle." Cooler still? "This is all based on real stuff. We found somebody who made a bioluminescent tattoo. We're always on the lookout for new tattoo technology—there's nothing on the show that you can't do for real."
Are we to assume Jane and Weller got married before she vanished?
"I think that would be a very fair assumption," Gero says, adding that it wasn't a bad breakup that prompted her to go into hiding. "She often puts the needs of others before herself. And if she needed to disappear, it wouldn't be for selfish reasons. That's all I'll say."
Why do a two-year time jump?
"We're a show that trades on secrets. Secrets are the gasoline to our storytelling," Gero says. "We realized that it was really going to be hard to have a Season 3 since we know so much about our characters now. What the time jump allows us to do is refill our secret tank, so to speak. Because who knows what these characters have been up to for the past two years?"
Weller's fellow agents Reade (Rob Brown), Patterson (Ashley Johnson) and Zapata (Audrey Esparza) are all missing. Who's got 'em?!
Good news, fans. "We're going to give you a lot of information at the very beginning of Season 3," Gero promises. "We fill in several blanks right away—especially the emotional stuff. So you don't have to wait."
Why did Jane let Roman escape?
Jane's brother rejoined the terrorist group Sandstorm, almost blew up the White House and betrayed the entire team. Despite all that, Jane bailed on putting him down when she had the chance. "They had so much history together, and Jane feels like she failed him [when they were younger] and she just couldn't protect him," Gero explains as to why Jane's only blood relative is still alive. "So it was just impossible for her to pull the trigger." She may regret that: Roman will be the big bad in the early part of next season.
Will Nas be back?
After taking the fall for the team's failure to catch Sandstorm earlier in the season, Archie Panjabi's NSA badass returned in the finale to "interrogate" the group's captive leader—and Jane's adoptive mom—Shepherd (Michelle Hurd). Unfortunately, Gero reveals that "she's not going to play a pivotal role" in Season 3, but the exec producer wants to have her back as much as possible. "We're happy to have her at any point. Archie's just a consummate pro and has one of the best on-set demeanors I've ever run into."
Blindspot, Season Premiere, Thursday, Oct. 27, 8/7c, NBC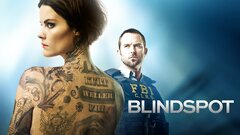 Powered by