Sophia Bush Reveals Why She Left 'Chicago P.D.'
Months after she exited NBC's cop drama, Chicago P.D., Sophia Bush is finally speaking out about her decision to leave.
In an Instagram post on Saturday, Bush announced a development deal she struck with 20th Century Fox TV by captioning a photo, "To quote one of my favorite pieces of street art… 'Don't call me a 'boss bitch.' Call me the boss, bitch.' I could not be more proud of more excited to put on my executive producer cap and get to work @20thcentury fox #TheDreamIsFree #The HustleIsSoldSeparately."
As congratulations and criticism rolled through the former One Tree Hill star's comment feed, Bush replied to her well-wishers and haters. In one particular exchange, she confirmed the choice to leave Chicago P.D. was hers, writing, "Took me a long time and a lot of hard work to get out of that show. Please don't demean my capabilities by degrading my position. I left because I wanted to. End of story."
In another exchange, a commenter accused Bush of being "short" in earlier statements about her departure from the hit show.
"I have never stated why I left. And if you've read any of my comments which ask for grace, thoughtfulness, kindness, and support of a person empowering herself as 'short,' then you don't know my voice very well. In the same way I don't appreciate or stand for people being demeaned or belittled in the world, I am no longer willing to be demeaned, called names, or accused of ruining people's lives in my pursuit of happiness and fulfillment. I will give you that I was short with one person. He called me a 'twat.'"
Bush portrayed Detective Erin Lindsay for four seasons on Chicago P.D. Her character took a job with the FBI in New York City, leaving behind boyfriend Detective Jay Halstead (Jesse Lee Soffer) and disappointing legions of #Linstead fans.
Chicago P.D., Wednesdays, 10/9c, NBC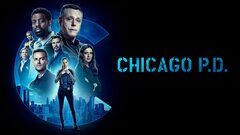 Powered by