What's Worth Watching: 'So You Think You Can Dance' on Fox for Tuesday, July 21
So You Think You Can Dance, "A Decade of Dance Special Edition" (Tuesday, July 21, 8/7c, Fox)
Anyone who has watched So You Think You Can Dance faithfully over the last 10 years will likely recall a number of astounding performances and routines that moved them to tears or got their pulses racing with the sheer exuberance and joy—and, most important on this show, variety—of dance. After taking care of business on Monday with the first round of eliminations from Team Stage and Team Street, Dance celebrates its first decade of terpsichorean delight in an hourlong special—my only complain: Why can't it be two?—featuring live performances and productions by past fan-favorite dancers and choreographers.
Over 11 seasons, So You Think You Can Dance has amassed 13 Emmys, eight for choreography: three for Mia Michaels, two each for Wade Robson and NappyTabs (aka Napoleon and Tabitha Dumo) and one for Tyce Diorio. This is as good an opportunity as any to see why, and to see Dance at its finest. (And is it wrong for me to want to see at least one Bollywood spectacle? On this show, they're amazing.)
Also Tonight
Chrisley Knows Best, Season finale, 9/8c, USA
Todd receives a present he didn't want for his birthday: a midlife crisis. Meanwhile, 9-year-old Grayson gets a trip to a real dude ranch—with the whole family in tow. Ah, youth.
Counting Cars 9/8c, History
Count's Kustoms is hired by the family of Les Paul to build a special bike celebrating what would have been the guitar legend's 100th birthday.
Stitchers 9/8c, ABC Family
An infected body puts the entire lab under quarantine. There's nothing like a deadly virus scare to bring out some long-simmering secrets among coworkers!
Tut, Miniseries finale, 9/8c, Spike
Tensions with Egypt's enemies the Mitanni reach a fever pitch. And, since the Egyptian army is completely unprepared to meet their foes in battle, Tut is forced to use his wits, rather than a sword, to defeat them.
Royal Pains, Season finale, 10/9c, USA
Major changes abound for the crew in the Hamptons, with Hank running into ex-fiancée Nikki, Evan and Paige becoming parents and Divya rising like a phoenix from the ashes of tragedy.
Tyrant 10/9c, FX
Even nearly being executed as an enemy of the state isn't enough to make Barry get the heck out of Abuddin—he's going to continue to openly oppose his brother Jamal's rule.
Sports Highlight
WNBA Basketball 11/10c, ESPN2 Phoenix Mercury at Los Angeles Sparks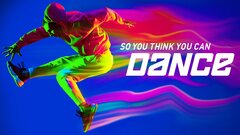 Powered by