Photos From the Set: The CW's Superheroes Return to Work After Summer Hiatus
An alien MIA, a speedster sacrificed, an island destroyed, and a timeline broken—the series in The CW's 'Arrowverse' ended their seasons on some pretty shocking cliffhangers. However, for fans of Supergirl, The Flash, Arrow, and DC's Legends of Tomorrow, the wait for the next seasons already feels much shorter as the casts and crews are now back at work in Vancouver, B.C.
Those anxious fans were able to start keeping up with the productions via social media posts from cast members and other outlets:
The Flash
The Flash kicked off production on Season 4 on the 4th of July. Candice Patton (Iris West) was very excited to introduce her new puppy, Zoë, to her fellow castmates…
…whereas onscreen brother Keiynan Lonsdale (Wally West) was excited to kick more meta-human butt as Kid Flash.
https://www.instagram.com/p/BWIiwOqASrK/
And that's exactly what he got to do. Late last week, Kid Flash and Vibe (Carlos Valdes) were seen fighting what looked to be a Samuroid. HollywoodNorth.buzz compiled some pretty cool photos of the team-up.
Team Kid Flash? Kid Flash, Vibe, Joe West team up to catch meta last night for #TheFlash S4 premiere https://t.co/47pEhu2u6p pic.twitter.com/KVJ4XZCZfr

— Hollywood North Buzz – YVRShoots (@yvrshoots) July 8, 2017
The Flash production office posted the title of the Season 4 premiere on Twitter last week; however, shortly after, the account was taken down. Luckily, fans were able to save the revealing photo before that happened.
https://twitter.com/RedQ051/status/882407770460495872
According to FlashTVNews, the season premiere will be helmed by four-time series director Glen Winter. The following episode will be directed by Alexandra La Roche, who also worked on last year's episode "The Wrath of Savitar."
Supergirl
Supergirl began production on Season 3 on July 6. No one was more happy to reunite with the Girl of Steel (Melissa Benoist) than her onscreen sister, Chyler Leigh (who plays Alex Danvers).
National City's newest vigilante, Mehcad Brooks (James Olsen aka Guardian), shared some photos from the first table read of the season.
Supergirl's Martian-in-charge, David Harewood (J'onn J'onzz a.k.a. Martian Manhunter), was also happy to get back to work with his favorite recruit.
Kryptonsite is reporting that "Red Faced" director Jesse Warn has returned for the season premiere.
Legends of Tomorrow
Legends of Tomorrow also began work on its third season on July 6; however—true to Legends fashion—they're not necessarily shooting the episodes chronologically. Executive producer Marc Guggenheim tweeted the cover page for the script of the season's second episode, "Freakshow," directed by "Shogun" director Kevin Tancharoen and written by series vets Keto Shimizu and Grainne Godfree.
Legends of Tomorrow begins production on its third season today with Ep. 302. Yup, we're shooting out of order. @godfreestories @ketomizu pic.twitter.com/eReyzCUavx

— Marc Guggenheim (@mguggenheim) July 6, 2017
By the sound of the title, we're going to go ahead and guess that this will be the episode where Billy Zane guest stars as "the larger-than-life showman" P.T. Barnum.
Brandon Routh (Ray Palmer a.k.a. The Atom) was back to having fun on set with costar Nick Zano (Nate Heywood a.k.a. Citizen Steel).
Zano was clearly looking to the future with those binoculars. Will his son follow in his father's superhero footsteps?
Also, the Waverider's newest captain, Caity Lotz (Sara Lance a.k.a. White Canary), came back teaching her crew some new tricks.
Arrow
Finally, while production on Season 6 of Arrow officially began on Friday, July 7, the show's leads didn't start until the following Monday. Stephen Amell (Oliver Queen) was ready to get back in the hood with five-time director and stunt coordinator James Bamford behind the camera once again.
— Stephen Amell (@StephenAmell) July 11, 2017
The Green Arrow's right-hand-man, David Ramsey (John Diggle a.k.a. Spartan), was excited to get back together with his fellow teammates.
Meanwhile, Katie Cassidy was ready to scare up some screams as Laurel Lance's Earth-2 doppelgänger, Black Siren.
The season premiere was written by executive producers Wendy Mericle and Marc Guggenheim, and, coincidentally, shares the same name as an episode from The Flash's first season.
Arrow's sixth season begins production today. @MericlesHappen @JamesBamford @StephenAmell pic.twitter.com/8jqY9cd630

— Marc Guggenheim (@mguggenheim) July 7, 2017
GreenArrowTV is reporting that Laura Belsey will be returning as the director for the season's second episode. She's not the only person coming back, though. Amell revealed at Heroes & Villains Fan Fest in Nashville this weekend that Manu Bennett's Slade Wilson and a character we apparently haven't seen since Season 1 will be making their way back to Star City this year.
Supergirl, Season 3 Premiere, Monday, October 9, 8/7c, The CW
The Flash, Season 4 Premiere, Tuesday, October 10, 8/7c, The CW
DC's Legends of Tomorrow, Season 3 Premiere, Tuesday, October 10, 9/8c, The CW
Arrow, Season 6 Premiere, Thursday, October 12, 9/8c, The CW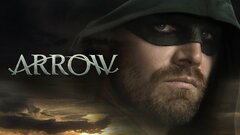 Arrow
where to stream