Chyler Leigh on How Alex's Coming Out on 'Supergirl' Has Inspired Thousands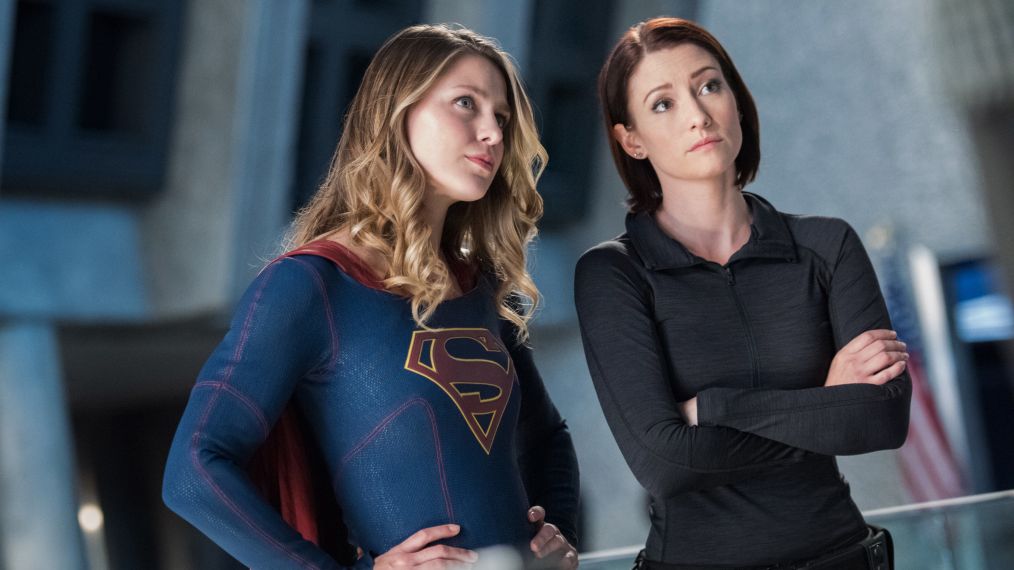 Melissa Benoist may get to leap tall buildings playing the titular role on Supergirl, but Chyler Leigh is winning raves as Supergirl's sister, DEO agent Alex Danvers, who is coming to terms with her sexuality via a sweet new romance with cop Maggie Sawyer (Floriana Lima). Here, the actress opens up.
How has the response been to Alex's coming out?
It has been such a wild ride and there has been an overwhelming amount of positive responses. I mean, I'll get little negative comments here and there, but I think that is more from the people who maybe don't have that acceptance of what our world is today. But I've gotten thousands of messages and pictures from people telling me their stories. If this isn't an amazing opportunity to speak to the heart of humanity as a whole and also touch people individually, I don't know what is.
Imagine before social media, when people couldn't make such an immediate and shared connection.
Oh, I know. It's such an honor to hear these stories. A woman from a comic book store named Mary hit me with a story that literally had me crying…
It's so rare to see an adult go through this process.
[Executive producer] Greg Berlanti said the same thing. What he sees as so pivotal was [her age]. He'd come across the story of a married woman who was 77 and had just come to realize she was, in fact, a lesbian. There were no lies or deceit; she'd just never gotten to that place of truly understanding herself.
RELATED: The Flash and Supergirl "Duet" Right in Musical Crossover Episode
That's the same with Alex. It's not like she had a secret life.
That is a lot of what I have gotten, the fact that is is this point in her life, this crossroads or place where she is genuinely trying to figure out who she is outside of the identities that other people have given her. She's the sister, she's the daughter, she's the hero without a cape. She is devoted to the people she loves but it was never really explored last season. There was that stuff between Alex and Maxwell (Peter Facinelli) and even with that, you never got the impression of "Oh yeah she's gay!" or "She's straight!"
She just wasn't there yet.
And that is what I am learning from all of this, that age doesn't determine exactly what points you will be in your life or who you are. I mean, I'm 34 and I am sill figuring life out. I'm a mom, I'm married…and when you have kids, theres a whole new level of "Who am I?" [Laughs] It really is something that really brings a lot of hope to people, the idea that you don't have to have it all figured out. The important thing is being honest with yourself, because if you can't do that, you won't be able to be honest with the people around you. And all that does if just eat at you.
Can we talk about that amazing scene between Alex and her mom (Helen Slater)?
Oh, man, I know. Talk about a response you genuinely want to have! That has also been a big part of the reaction I have seen, people just seeing her acceptance from a motherly standpoint. People need to see that.
I feel like, on a human level, that may have been the most heroic thing we have seen on Supergirl.
Thank you! It's [really brave] to get to that point, to talk to the people you are closest to who you have this fear of hurting—and that was Alex's biggest fear, that she was going to disappoint them by not being the person they hoped she was going to be. You know? She thought that all she was going to do was hurt them and that is the last thing she wanted to happen, but could no longer deny who she was and where she's at. Like, "I want a hug," but Alex isn't going to ask for that! [Laughs]
What's it been like working with Floriana?
I was insistent on being part of the casting process. I had to know we got the right one. Floriana was the second girl to come in, and as soon as she walked in, I knew it was her. I could see her heart and there was something special about our connection. I am just so invested in telling this story the right way.
Why?
I found out about this storyline the night before the Orlando nightclub shooting. I woke up to that news and just started sobbing. I thought, "My God, we have to do justice to a story that, in real life, affects so many people."
What have you learned most from this storyline?
What I appreciate so much is what this has done for me as a human. As a woman. It's helped me see my own insecurities that I have been able to let go of or understand better…because I'm human. We're all in this together. And I am just so honored and humbled by what this story is doing. It's so powerful.
Supergirl, Monday, Jan. 30, 8/7c, The CW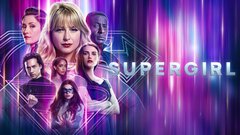 Powered by