Fandemonium! How Writers React to Viewers' Speculation About Upcoming Storylines
John P. Johnson/HBO
In an age when spoilers and fans' guesses about storylines can easily be shared via social media, TV writers must accept that sometimes big twists will be revealed before they air. At the ATX Television Festival—an annual celebration of TV held in Austin, Texas—writers gathered for a panel to discuss viewers' passion to figure out major plot points.
"My experiences [as a writer] on Lost and The 100 numbed me to the idea that it's a big deal if somebody figures out your twist," said Javier Grillo-Marxuach (co-executive producer of Netflix's upcoming The Dark Crystal: Age of Resistance). If 50,000 viewers are analyzing the show, "sufficiently motivated people…are going to figure it out," he said. However, when Grillo-Marxuach interacts with fans on social media he has one rule: "You never confirm if someone got it right."
We take a look back at some successful (and not-so-successful) television fan campaigns and how they've evolved through the years.
After Westworld premiered last fall, fans started dissecting it online. An early notion that—spoiler alert!—Jimmi Simpson's William and Ed Harris's Man in Black were the same character in different timelines quickly gained traction, then was proven correct in the Season 1 finale. Earlier this year, executive producer Jonathan Nolan acknowledged some frustration that the information spread but was also gratified that viewers paid attention. "If someone guesses your twist, that means you've done an adequate job laying the tracks for it," he said.
Keeping spoilers under wraps gets more complicated when a series is based on an existing property. Take NBC's new summer drama Midnight, Texas, adapted from books by Charlaine Harris. "Our approach has been—by making the storytelling more accelerated and our cast different than how the book describes—that we're getting to parts of the stories in different ways," says executive producer Monica Owusu-Breen. "You can't just hope the twist is enough. What's important is the journey." However, while making changes,"I do feel an onus to make people online understand these decisions were made with real respect to the material," Owusu-Breen says. "I felt something when I read Midnight, Texas. Capturing that feeling, and maybe adding more, is my goal."
Shows you can binge in a day when you've had too much sun.
Executive producer Julie Plec, who often checks social media to see how her "built-in focus group" reacts to stories, stepped back from Twitter while she was writing The Vampire Diaries' series finale. "There was a lot of speculation about what role [original series star] Nina Dobrev would return to play," says Plec, who had a list of questions—from fans and her writing staff—she wanted to answer. "We had six or seven versions of that story."
And though creators, of course, wish that their stories could play out without spoilers, "some secrets you can give away to save a bigger secret," Owusu-Breen says. "But if the surprise is what makes the answers satisfying, then yes, you go to extreme lengths to keep that secret."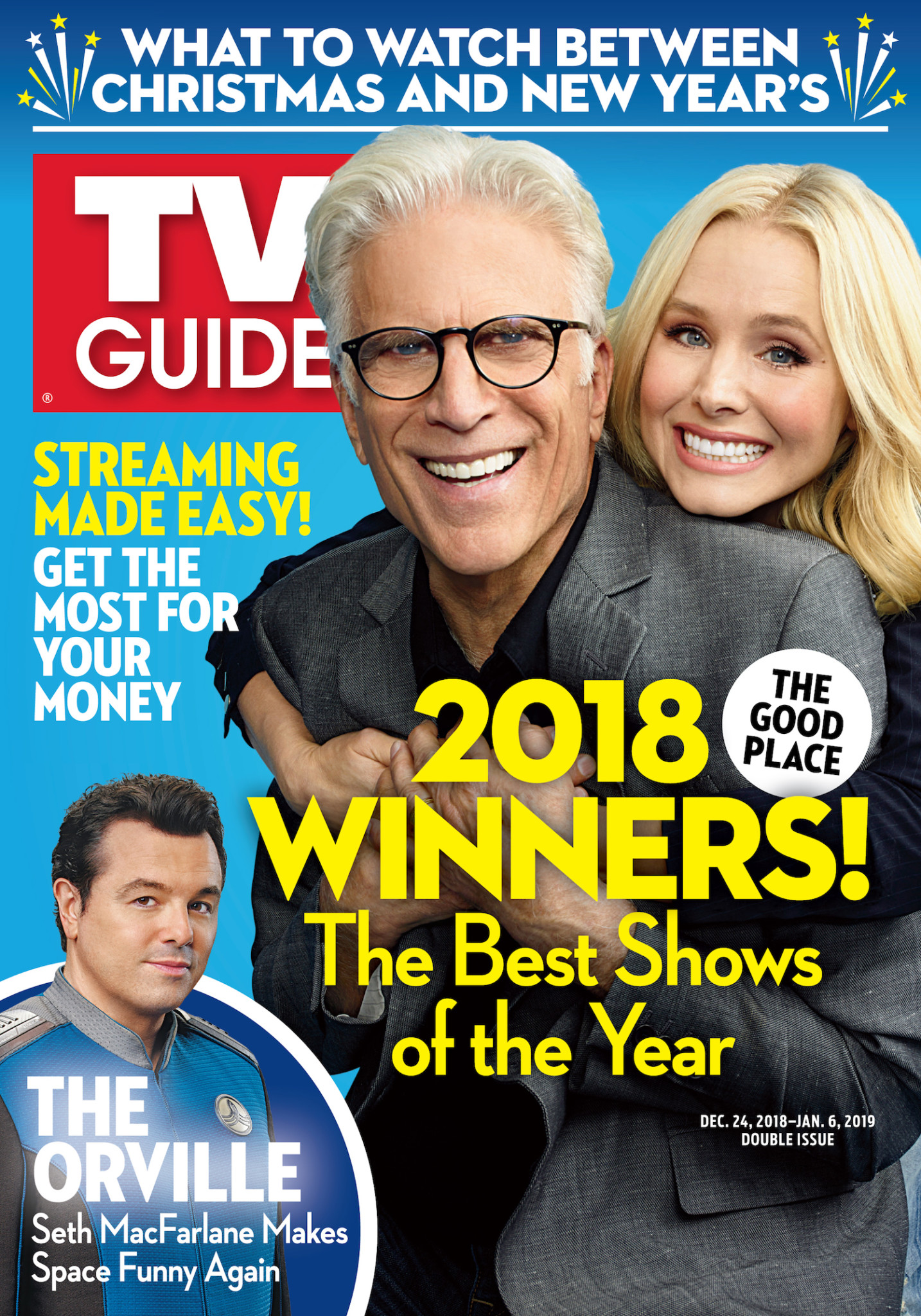 This article appears in the July 10 issue of TV Guide Magazine.