'The Vampire Diaries' Series Finale: Kevin Williamson on Damon's Humanity, Elena's Return, and [Spoiler]'s Death
Kevin Williamson returned to The Vampire Diaries once again in its eighth season, this time to write the TVD series finale, "I was Feeling Epic," with his co-creator Julie Plec, who directed the episode. (Fans with long memories will remember that Nina Dobrev's Elena Gilbert used the word "epic" to describe her first encounter with new boy in school Paul Wesley's Stefan Salvatore.)
Williamson shares why they wrote what they did, what could have been, and how they hope fans will appreciate the final show no matter if they are on Team Stefan or Team Damon!
You set the scene for another edition of the franchise with Caroline (Candice King) and Alaric (Matt Davis) opening the Salvatore School for Special Children. Do you see a spin-off, whether on the network or streaming?
That's something Julie wanted to lay the space for because she felt we can revisit that in the future if there's a desire. It's a seed that we planted and who knows if it will grow or not.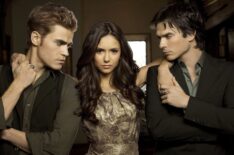 See Also
The series finale of 'The Vampire Diaries' is near, but we'll always remember these great moments from the show's eight seasons on The CW.
Sweetening the pot was the big check from The Original's Klaus (Joseph Morgan) for the school. Could Caroline show up in New Orleans to see her old beau?
Maybe…or Klaus could show up as a speaker at the school. The idea behind that was that I felt that because we lost Klaus to The Originals, we were never able to explore their relationship. I thought if we kind of hint at that, it would be kind of cool.
You made what some might call a dangerous decision in declaring that Damon was a better man in the final tally than Stefan. Why did you make that, debatable decision? Are you ready for some angry reaction?
Possibly. But keep in mind Stefan as The Ripper killed Bonnie's love Enzo (Michael Malarkey). He did so much damage, how could he ever come back from that? Including what he did his brother. By turning Damon into a vampire, he took his humanity from him. That has been weighing on him for all of these years, and so the idea that he can finally be free came in the moment when Damon said, "Let me do this for you," [sacrifice himself and send Katherine to Hell] and then Stefan said, "No, let me do it for me." He wanted to be free, to find peace. It was really important to Julie and me that after eight years of every episode being about death and doom, and trying to save this person, or solve this problem, that we can finally let our characters breathe in peace—let then reach whatever that light is opposing darkness..
Considering Kevin Williamson and Julie Plec wrote it, the episode brought a happy ending to mostly everyone; they all seemed to make it to that good place. Hell must be lonely for Katherine Pierce!
Yes! Happy ending, please. And I hope people will understand, all the Stelena shippers too; I am one of them. In another universe, had Elena had more story with Stefan, we might have looked at a different ending. I feel like this is where the story drove us. We always wanted to end the series on our two brothers, because it's always been about family. I think the spirit of our ending remains intact from the very beginning. That's what was so beautiful about it for us, that we were able to hold onto that final moment, "Hello, brother."
Why did you end with the trio, Elena, Stefan and Damon all being human again?
We wanted them to get their humanity back and find peace.
Caroline is still a vampire, and unless she chooses to end herself, it could be a very long time for Stefan to wait.
Yes. Caroline chose not to take the cure because she was a better human as a vampire.
There are some show fans who never thought Stefan and Caroline should have been more than friends. Did you separate them at the end partially as a nod to that? Or did it just fit into the story you wanted to tell?
It fit into the story, because as much as they had a genuine love, they were at odds with each other ideologically. Stefan wanted to be human and Caroline wanted to be a vampire. How is that going to look when Stefan dies as a human and Caroline's going to have to go on for how many more centuries without him? And then you have the idea, too, that Stefan is responsible for so many people dying and that is always going to haunt him. He was always going to be this haunted human, but now he's not. He's been released and he lives in peace. Caroline can take some comfort in the idea that the man she loved got what he wanted and she is that good that she would understand that.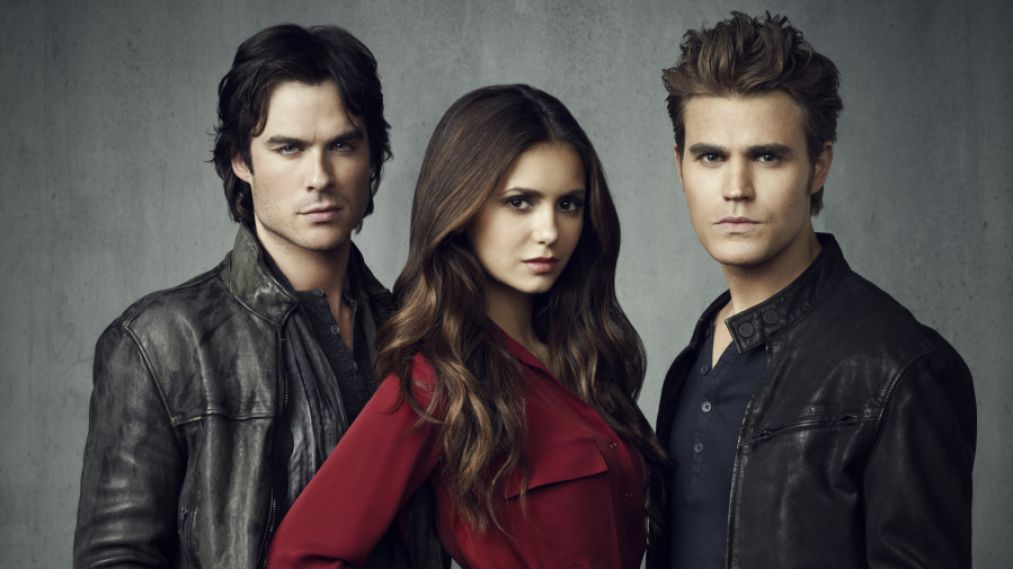 See Also
Some of TV Insider and TV Guide Magazine's favorite photos from the cast and crew of 'The Vampire Diaries.'
So you put Stefan's old pal Lexi (Arielle Kebbel) there to greet him in heaven or wherever the light is.
Absolutely. She would be there to greet him at the pearly gates, because she was the one person who always had his back, whether he was The Ripper or in a love story with Elena. She was, in that way, family, which is what this was always about.
Hence the scene with Elena and her adoptive and biological family. How difficult was it get Nina back this season?
She had so many scheduling conflicts. We would have loved to have her in the last season, in the last six episodes, in the last three, but we barely got her for the week. She had to be in Hong Kong on set one day. But she was trooper; she didn't sleep much.
How bad would it have been if Nina hadn't made the finale?
We had a backup plan, but it wasn't nearly as good without Elena and Katherine there. What was great is that Nina did want to return and she figured it out. Major gratitude to her.
Besides the return of Vicki (Kayla Ewell) and Lexi, you had a batch of characters in cameos. Was anyone missing?
We would have liked to have had Anna (Melese Jow), but she had a scheduling problem, and we had to film Sarah Canning (who played Aunt Jenna) separately; we spliced her into the family reunion scene. We filmed all those cameos around the wrap party.
See Also
Buffy and The Scooby Gang first graced our screens 20 years ago this week. (We're not old, you are!)
It was a nice gesture not to make Bonnie (Kat Graham) suffer even more than she has every season. She gets to live a real life! That's why it was very important for her not to die to bring Elena back. Stefan can be the martyr, but Bonnie deserves to live the life she was meant to live. She's the one that truly gets to leave Mystic Falls and go out in the world and find out who she is. Also, she's always struggled with being a witch and it was nice that she figured it out and saved the entire town with the power of the Bennett witch legacy.
Does she wind up with her great love Enzo, now in some ghostly realm, eventually? Not everyone agrees, but I thought their love story was kind of, well epic.
I also loved their chemistry together. I kind of like the idea knowing he's there watching her have this amazing life and knowing that he'll see her again.
It was fun that you had one of your famous movie references in the finale. When Damon heard that Elena was trapped in a boiler room, he said he knew that was in some horror movie.
[Laughs] That was my Nightmare on Elm Street nod to Wes Craven.
Well thanks for exercising my tear ducts. Any last thoughts?
The thing about a finale is you want to want to say thank you. We were really trying to show our gratitude to the audience and fill the show with as many moments as we could that would remind people of all the moment along the way.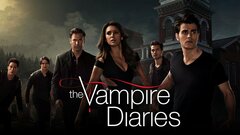 Powered by