From Banana Crates to Hashtags: A Brief History of TV Fan Campaigns
Last year, a record-breaking 455 scripted series aired on television. In this era of "peak TV," networks have had to juggle new and old shows with the precision of a circus clown. While it might be all about numbers for execs, though, fans have always taken the fate of their favorite shows very seriously, and the lengths to which they will go to save those shows haven't diminished over the years. In fact, they've only gotten more extreme.
The most recent fan campaign that just started is for ABC's Downward Dog who, like any abandoned pup, is trying to find a new home. On Tuesday, the hashtag #SaveDD was already trending on Twitter, with people sharing this adorable Lost Dog poster with a photo of the show's canine star on it. However, this rescue mission is only the latest in a long line of fan campaigns.
The first known fan campaign was long before the advent of social media. When the chance of renewal for NBC's Star Trek looked glum all the way back in 1968, fans used snail mail to convince execs to bring the show back for a third and final season.
Letter-writing campaigns continued to be successful in ensuring new seasons of CBS's Cagney & Lacey in 1983, The WB's Felicity and Roswell in 2000, and Fox's (and now Netflix's) Arrested Development in 2005. Fans of Roswell and Arrested Development even included bottles of Tabasco and banana crates, respectively, with their letters as homages to the shows they were trying to save.
With all these campaigns, however, none came close to the hysteria created when NBC delayed its decision to renew Chuck for a third season in 2009. Fans strayed away from pen and paper and turned to something that would actually be useful to the network: cold, hard cash. Inspired by a product placement on the show, one fan organized a campaign for fans to buy Subway footlongs the day the Season 2 finale aired. There was also a campaign called "Have a Heart, Renew Chuck" where fans donated $17,000 to the American Heart Association on behalf of NBC. And just to sweeten the deal, Nestlé sent more than 1,000 packs of Wonka Nerds to NBC after a suggestion by series creator Josh Schwartz. Chuck's third season aired on January 10, 2010.
Since then, fan campaigns haven't shown any signs of going away. On May 10, 2017, NBC (yes, again) made the decision to bring the ax down on their time-travel drama Timeless after one season. Two days later, however, it was resurrected and renewed by the network. Co-creator Shawn Ryan started the hashtag #ResuscitateTimeless after the cancellation, and when news of the renewal broke, both the cast and executive producers confirmed that NBC had heard the fans' outcry.
That's why, a few weeks later when Netflix cancelled their beloved sci-fi drama Sense8 after two seasons, fans furiously took to social media with the hashtag #RenewSense8. A week later, the show responded via social media, saying that they had heard fans' pleas, but the amount of viewers wasn't enough to justify the extensive budget the show called for.
Just when fans thought all hope was lost, though, Sense8 co-creator Lana Wachowski took to social media on June 29 and posted a heartfelt letter ensuring the show's loyal viewers that they have not seen the last of their favorite cluster. Miraculously, the show will be receiving a two-hour series finale to be released sometime in 2018. Wachowski noted "the passionate letters, the petitions, [and] the collective voice that rose up like the fist of Sun"—thanking fans of the show for their unrelenting efforts to keep it alive.
As fan campaigns have evolved, however, they've become more than just hopes for reviving shows. On June 20, 2017, it was announced that The CW is developing a spin-off for its longest-running show, Supernatural, titled Wayward Sisters. This spin-off, starring Kim Rhodes as Sheriff Jody Mills, is based off a two-year old fan campaign for a show called Wayward Daughters—a series that would have followed four recurring, female Supernatural characters that fans believed weren't getting their due on their "brother" show. Rhodes tweeted the day the spin-off was announced that it was all the fans' doing.
In fact, The CW had been looking for another way to spin-off Supernatural after their first attempt in 2014 failed due to fans not being interested in following characters they had no investment in. This actually isn't even the first time the series has taken a cue from fans. For their 200th episode, "Fan Fiction," the show created a love letter to fans and fanfic writers by putting their stories and interpretations of the show on screen—in musical form.
With all that being said, fans can rest assured in knowing that, if the stars align, they really can have a say in what they see on TV. Therefore, when cast members or EPs ask you to make some noise for their series, make sure your voice gets heard. You never know when a network may be listening.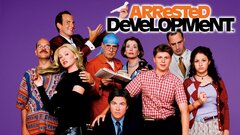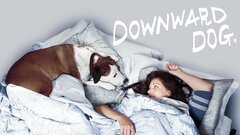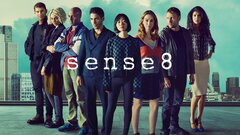 Sense8
where to stream