9 Times Liza Miller's Secret Almost Got Out on 'Younger'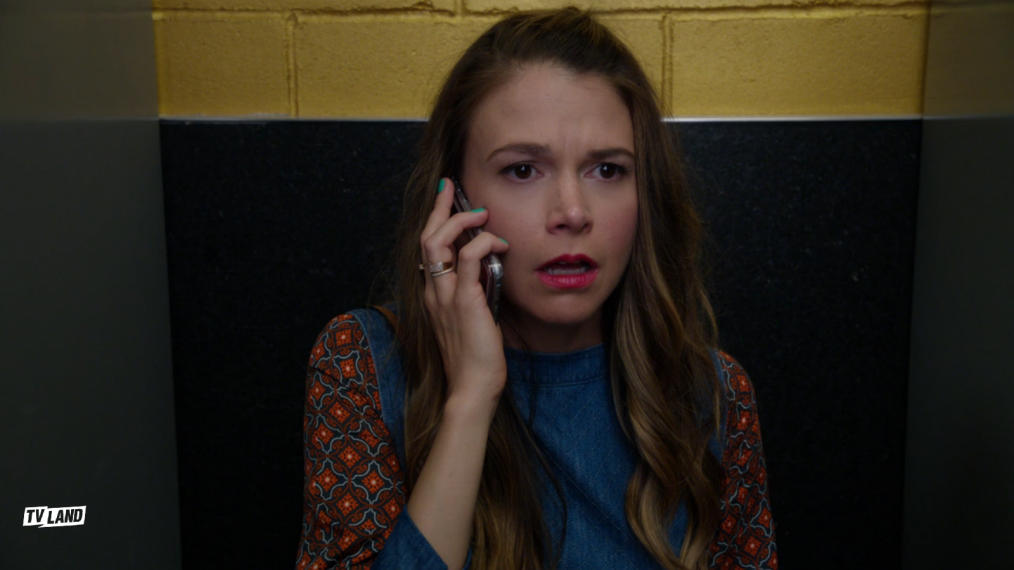 It's remarkable that only now, after three seasons of TV Land's Younger, Kelsey (Hilary Duff) finally knows Liza's (Sutton Foster) big secret. Although viewers are sort of relieved that Kelsey is keeping Liza's secret safe for the sake of Millennial, there were nine (yes, nine!) separate accounts prior to this where the (old) cat was almost let out of the bag.
Liza's hands and a drunk Jane Krakowski (Season 1, Episode 6)Diana (Miriam Shor), Liza's boss, orders her to run a book launch party for Annabelle Bancroft (Jane Krakowski), a notoriously demanding author. After the party is over, Liza helps a drunk Annabelle into the car and Annabelle soberly comments, "Be careful with your hands sweetie. They're a dead giveaway."
The past returns to haunt Liza (Season 1, Episode 12)In the season 1 finale, Liza runs into Cheryl Sussman, someone she worked with at a publishing company 14 years ago. At first Cheryl seems to be onboard with keeping Liza's secret, but then she blackmails Liza into handing over private Empirical information. But being the clever person she is, Liza uses their email exchange to blackmail Cheryl, who would lose everything if Liza published the email.
The past returns, part 2 (Season 2, Episode 8)Just when we thought Cheryl Sussman was no longer Liza's problem, she returns when a soon-to-be hit-selling book written by Dr. Wrey, a therapist who analyzes 20 year olds, is up for grabs. The book is almost Millennial's until Cheryl blackmails Liza once again and threatens to reveal her secret to Dr. Wrey unless she pulls her offer. But Liza beats her to the punch by telling Dr. Wrey first in a therapy session, where patient-doctor privilege prevails. Hopefully, that's the last we'll see of Cheryl Sussman.
Thad proves to be more of an ass (Season 2, Episode 11)Liza finds a video of Kelsey's boyfriend Thad (Dan Amboyer) cheating on her and pressures him to come clean, but, in true Thad fashion, he refuses. He then goes over to Liza's to settle the issue, but runs into her daughter Caitlin (Tessa Albertson) who unknowingly mentions that Liza is her mom. Thad uses this information to blackmail Liza (sound familiar?) and keep her from telling his secret, but she insists on telling Kelsey about his affair anyway. But it looks like fate is on Liza's side because just as she walks away from their heated altercation, a steel beam crushes Thad, and Liza's secret is buried along with him.
Thad's laptop (Season 3, Episode 2)Thad's untimely death seemed to signal the end of his hold over Liza, but his left-behind laptop still held her secret. Still in mourning and looking for a way to connect with her dead boyfriend, Kelsey brings the laptop to a billionaire's pool party in hopes a computer genius will crack the password. When Kelsey finds out the password is crude and insulting, she dumps the laptop in the pool to end the Thad drama forever.
The book club fiasco (Season 3, Episode 3)
In an effort to save her local bookstore from closing and to create good publicity for Empirical's new billionaire investor Bryce, Liza convinces him to donate money to keep the store afloat. Tensions rise when Liza is forced to arrive with the gang in a helicopter to Jersey where her hometown friends will recognize her. As she begins to reveal her secret, Bryce receives a notification that Mark Zuckerberg also funded a small-town bookstore and orders the helicopter to be turned around. Phew!
"Publish my book or I'll publish your story" (Season 3, Episode 11)After some digging, an Entertainment Weekly assistant, Emily, discovers when Liza attended Dartmouth and thus her real age. She threatens Liza to publish her advice book (written from the perspective of her dog) or else she will leak Liza's secret in an EW story. Although Kelsey refuses to sign the book, Liza keeps her secret hidden by announcing Emily as Millennial's new author, shutting her up for now, but betraying Kelsey's trust.
Incoming Call From David (Season 3, Episode 12)In pursuit for a book deal with motivational coach Antonia Steward, Kelsey and Liza attend one her motivational sessions. Out of no where, David (Liza's ex-husband) hops on stage and announces that he wants his wife back. Antonia prompts him to call her in that moment to declare his feelings. Liza exits the room before picking up the call in the bathroom and explains to David that she truly has moved on and loves her younger boyfriend. David is deterred for now, but who knows if he'll be back to expose Liza for revenge.
Younger, Season 4, Wednesdays, 10/9c, TVLAND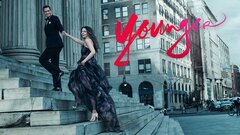 Younger
where to stream
Powered by