'Trading Spaces' Casting Gets Underway for New Season
Ever dreamed of having your home's decor refreshed by a designer and two of your closest neighbors? If you answered "yes," then Trading Spaces is looking for you.
Almost 10 years after going off the air in 2008, the hit (re)design show is returning to TLC and searching for families and neighbors who would like the chance to have a room in their house renovated. The show will follow its traditional format where home owners are excluded from the redesign process. (Does that sound potentially disastrous? It could be.)
Neighbors who know each other well and live in close proximity to one another are encouraged to apply at www.tradingspacescasting.com for a chance to be a part of the show.
TLC announced in March that the popular series will return to the network in 2017. "TLC is back into home and property with Nate & Jeremiah By Design, our new show helping distressed homeowners turn disasters into dream homes" said Nancy Daniels, TLC's president and general manager. "We are thrilled to expand in this space, and what better way to do that than to bring back Trading Spaces, the series that put property on the map."
No word yet on who will host this installment of the series (our vote: original host Paige Davis) or whether or not any of the show's original designers and contractors will appear.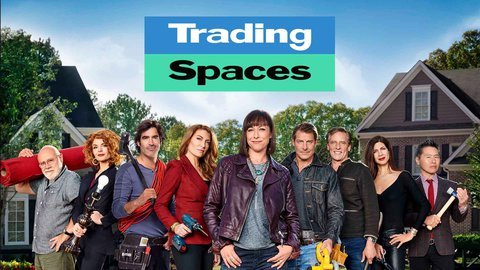 Powered by