'Trading Spaces' Returns to TLC; Network Announces 2017-2018 Line Up
Move over, HGTV: One of TV's OG home renovation shows is making a comeback. TLC announced Tuesday it is bringing back Trading Spaces. The announcement was made at an Upfront presentation by TLC's president and general manager, Nancy Daniels.
Trading Spaces, hosted by the bubbly Paige Davis, followed two homeowners as they traded spaces with their neighbors and professional designers for a DIY makeover. The series ran for eight seasons, from 2000 to 2008, on TLC and Discovery Home.
"TLC is back into home and property with Nate & Jeremiah By Design, our new show helping distressed homeowners turn disasters into dream homes" said Daniels in a statement. "We are thrilled to expand in this space, and what better way to do that than to bring back Trading Spaces, the series that put property on the map."
There's no word yet on when the show might make its debut or who will host and design for the series.
The most important Trading Spaces question we have is, will we revisit the family who hated their Doug Wilson-designed fireplace? Watch the classic reveal below.
Other shows returning to the network for the 2017-2018 season: The Little Couple, Kate Plus 8, Outdaughtered, Little People Big World, Long Island Medium, My Big Fat Fabulous Life and Sister Wives. The 90 Day Fiancé returns with it second spinoff, 90 Day Fiancé: Before the 90 Days and a digital series, 90 Day Fiancé: What Now?, which will be available on TLCgo and the TVE app.
Perennial favorite, Say Yes To The Dress returns for its 10th anniversary, along with Say Yes To The Dress: Atlanta.
Some of the new programs include:
Hair Goddess (working title)
TLC's exciting new series follows the big business and even bigger personality of Christina Oliva, the epitome of a self-made woman. Born and raised in Staten Island, Christina started her own hair extension company at only 18 years old, working out of her parents' garage. Within three years, she built a large enough clientele to upgrade to a little Staten Island salon of her own and eventually hire both of her sisters and her cousin to work for her. With the help of her family, Christina's now world-renowned hair extension empire is ready for the next level: a salon in the heart of Manhattan. Viewers will follow Christina and family as they deal with all the stresses of running a new salon, including the challenges of having a family business while balancing their personal lives.
The Healer
Charlie Goldsmith is one truly remarkable man. When he was 18 years old, Charlie discovered that he had the power to heal people using his mind and the power of touch. An energy healer like no other and hailing from Melbourne, Australia, this series follows his life and work as he is pursued by celebrities, athletes, and ordinary people hoping to be cured of their ailments. His healing ability is a power that many are skeptical of and he's gone as far as to seek out scientific and medical experts to help make sense of his gift. Will you become a believer?
Hear Me, Love Me, See Me (working title)
Based on the successful international relationship format, this social experiment puts love in hyper-drive by taking physical attraction out of the equation. Each eligible bachelorette will get an unfiltered view into the lives of three single men, using only POV cameras and streaming technology. She'll see everything they see, and get to talk directly to them – but never see what they look like. At the end of the day, she must decide who has won her heart based solely on personality and emotional chemistry. Only after making her final decision, will she meet all three men face-to-face. Will her eyes follow her heart?
See Also
Discovery's new 'Cash Cab' episodes will still feature a trivia competition for riders, but this time the unsuspecting contestants are ambushed by America's favorite celebrities.
Meet the Putmans
Bill and Barb Putman seem like they have an average American family. They have been married for 34 years, have four great kids and love to spend time with their grandchildren, but their still-growing family does things a little bit differently. This 25-person family lives under one roof, shares two bathrooms, pools all of their finances, and helps raise all of the kids as one family unit. Each episode will not only detail the little things that test this large household, but also highlight those extreme "for better or worse" moments they experience as both couples and a family.
Rattled
In its second season, this series explores the scary, exhilarating, frustrating, joyful and ultimately life-changing experience of new parenthood as seen through the lives of several couples from across the country. Executive Produced by Flower Films' Drew Barrymore and Nancy Juvonen, viewers will go along for the ride as they watch these new parents experience a wide range of challenges, triumphs and milestones. The new season follows five couples including two returning couples from season one: Ashley and Tyson Gardner and their growing quadruplets, and Mars and Doug's drama-filled relationship.
Diana: Tragedy or Treason? (working title)
For the 20th anniversary of Princess Diana's death, TLC presents the compelling story of a woman who captivated millions with her beauty and her down-to-earth charm, proving she was more than just the wife of a prince. She was both style and substance: a fashion icon, a humanitarian and a fiercely protective mother. She redefined what it meant to be royal – so much so that many feared she would ultimately bring down the monarchy. Diana's death was a chilling event that sent shock waves across the globe. Was she the unfortunate victim of a tragic accident or was she the assassination target of a treasonous conspiracy? Produced by Jupiter Entertainment, the team behind Investigation Discovery's hit JONBENÉT: AN AMERICAN MURDER MYSTERY, this three-hour global event will detail the theories behind Diana's death and provide further insight into the princess herself, the movement she created and the world she left behind.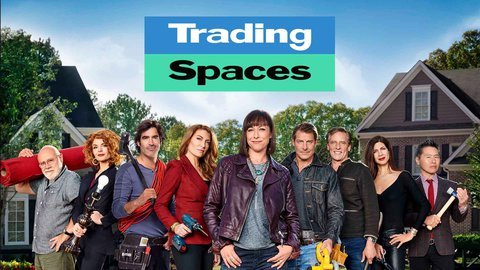 Powered by