'Transparent's Cast on Maura's Changes and How the Show Has Helped the Transgender Community
Jeffrey Tambor and Judith Light have been in a lot of movies and television shows. A lot. They've been on so many that they could share stories about their experiences for hours. Light has been on soap operas, in Broadway hits and was the star of a classic '80s sitcom. Tambor, of course, stood out in supporting roles in The Larry Sanders Show and Arrested Development. But they both think that Transparent is the best thing they've ever done.
"I don't want to do anything else. This is good. This came a little late, but it's great," says Tambor, who just won his second consecutive Emmy for playing Maura Pfefferman, a retired college professor who transitions into a woman in his late 60s. "I had my palm read by James Barton Hill, who played Cassius in repertory with me, he read my career lines. He said, 'It's going to come to you, but it's going to come to you late.' He didn't say how late."
RELATED: TV's Representation of Transgender Issues in a Post-Transparent World
Light, who plays Maura's self-involved ex-wife Shelly, agrees. "To have this opportunity in this way, no, I didn't think [it would happen]. For a long time, I was the blonde girl from Who's the Boss?"
The third season of the series, created by Jill Soloway based on her own father's experiences transitioning in his early 70s, will begin streaming on Amazon on September 23, and it's a season of changes for the entire Pfefferman clan as well as the folks who love them. Most significantly, Maura has decided to look into options to make her look and sound more feminine, much to the confused support of her children Sarah (Amy Landecker) Ali (Gaby Hoffmann) and Josh (Jay Duplass), as well as the chagrin of her girlfriend Vicky (Anjelica Huston).
RELATED: Emmys 2016: Transparent Wins Directing and Actor Emmys
"It's so natural a step for [Maura] that I was totally on board," says Tambor. "I trust Jill so implicitly. I guess I like a high diving board, so I like the degree of difficulty with that. Maura's starting to change, even her voice. I had a little trouble with that. Not agreeing to it, just doing it. Which I thought was perfect, because Maura would also have trouble with that. Then I heard that transgender women have trouble with that. I went, 'Oh gosh. Oh my goodness.' It was quite daunting and quite wonderful."
Maura is motivated to change by what she feels is the marginalizing way trans people are spoken to. "There's a wonderful line in the script, that Maura's just sick of being on the phone and somebody saying, 'Well thank you sir, ma'am, sir.' That's no way to live. I think everything that Maura's doing is exactly right."
As for those kids, the emphasis has turned over the show's run from how they've incorporated the concept of a "MoPa" (a term Maura now dislikes) into their lives to improving things for themselves. Sarah, in a spiritual quest guided by Josh's ex, Rabbi Raquel Fein (Kathryn Hahn), has decided to join the board of Raquel's synagogue. When her self-absorbed peccadilloes (including some light domination) get her rejected, she decides to create her own spiritual organization.
"Unfortunately I think it goes awry," says Landecker. "She gets overfilled, so then it becomes just another interpretation of her own ego. But the beginning of that exploration, there's a scene where I see God, basically. I just see this shaft of light, and I have this sort of religious experience. And they let me pick whatever song I wanted to listen to. So I had them play "Wait For It" from Hamilton over and over again. And what Sarah got this year I feel like is a break, emotionally, where I got to really have fun. And I know that I had a much better time than everybody else, because I was filled with God."
Ali has a bit of a religious experience herself, having a nitrous-fueled vision that involves Wheel of Fortune and Caitlyn Jenner, who makes a cameo. She starts to realize that being the secret lover of her mentor Leslie (Cherry Jones) isn't all its cracked up to be.
"I feel that she has needed to be seen through other peoples' eyes in order to feel alive," says Hoffman. "And I think by the end of season three she is maybe starting to really … she's smart, so intellectually she probably knew this, but she's really starting to feel, in an active way, that actually it's just herself that she needs to be able to be seen by. And that she can trust that."
Jenner's day on the set was "a party," according to Landecker. "Caitlyn invited me to set to watch. My dad came with me. It felt very festive."
Duplass' character Josh, who starts Season 3 shortly after Raquel leaves him after having a miscarriage, is living with Ali in their parents' old house and having trouble re-integrating into his record-label executive life. "Josh, in somewhat of a semi-taboo fashion, pursues a relationship with a trans woman [Shea, played by Trace Lysette]. He plays music. He goes all out in pursuit of his biological son. These are things he never would have done in the pilot. So he's actually grown a ton. He's still not skilled, and he's still not sure how to do it all, but I think there's a lot more courage and a lot more facing of their dysfunction. And pursuing of what they hope will heal them."
"I think there's some heavy stuff down the road that will be disclosed," says Lysette. "You'll see a lot of true colors. At the same time, it's also very beautiful, because you get to see a hetero cis-man admiring a trans woman in a romantic way. Which you don't see a lot of on TV. That is actually true to life; Hetero men desire us and that's something that we've avoided on TV and film for so long."
Things are a whole lot less clear for Raquel, though; the miscarriage has left her in a bad way, even though she's still trying to be the spiritual leader she's been called to be. "I think that she definitely goes through a crisis of faith for sure," says Hahn. "I have a friendship with Sarah, which I don't think is the healthiest. She has a hunger and I feel like there's a newness in her looking for an answer that I think, 'Okay, maybe this is my way back in.'"
Why does she want to stay connected to the Pfeffermans? "I think she's just trying to clean house and I don't think it would feel good to just close the door on somebody that had some serious questions and was looking to need her guidance or help. I don't think it would have helped my cause."
Shelly has transitioned, too, at least in her self-involved eyes: With encouragement from boyfriend Buzzy (Richard Masur), she mounts a one-woman show based on her experience of being a wife of a transgender woman.
"You cannot judge your character. You have to be your character's best friend," says Light. "You are their advocate and there are aspects of Shelly that everyone knows and understands about her own self-involvement, her narcissism, the desperate need that she has to want to connect and the deep loneliness that she has, the ways that she shut herself off from her own personal self.
"She's trying to hang on to anything, because she has an experience of having nothing. There's been no self there. That self has been shut down," she continues, citing flashbacks that will show Shelly's emotional plight as a teenager. "Essentially there's no there there. You become the parasitic in a way to the people around you. That the level of co-dependence that's needed. Yet there is this person inside of Shelly that absolutely profoundly loves and wants to be with Maura. Were she her real self, there would be so much less of a problem."
The cast unanimously thought that Soloway and the series, along with Jenner, actress Laverne Cox's stint on Orange is the New Black, as well as the Oscar-nominated film Tangerine (produced by Jay and Mark Duplass), has really helped open up people's awareness of what transgender people have to offer and the struggles they face. When Tambor accepted his Emmy on Sunday, he said in his speech that he hoped that he would be the last cisgender male playing a transgender female, and even in the two years since the show's debut, things have changed.
"Even today, with the amount of trans people employed by the show, not only in front of the camera but behind the camera, we still are inclusive of trans people in telling the story. But there are some projects in Hollywood where we've been excluded," says Lysette. "I think now we've reached a boiling point and the time has come for leading trans roles and trans actors getting the opportunity to audition for bigger parts."
"We have a long way to go. We're still silenced in a way. Just in the United States, our rights are limited at best," says Alexandra Billings, who plays Maura's best friend Davina. "We have to remember that we're a television show, but political awareness can come from any corner. Certainly, Transparent has started a dialogue that I never thought would be possible in my time on the planet."
But for now, one of the more prominent transgender roles is still played by a cisgender male, and playing Maura Pfefferman has affected Tambor in ways even he couldn't fathom when he took the part three years ago.
RELATED: Caitlyn Jenner to Appear on Transparent
"My hands still shake. Nothing like the first season when I had to do the first scenes with the family and things like that, because I was distraught," he says. "I have a built in fail safe, that Maura's not good at what she does, yet. You have to understand that at the end of the day, this actor takes off his robe, wardrobe and he goes home and continues his cisgender life, then comes back the next day and puts on Maura's wardrobe.
"To me they feel like now two characters. Maura, more and more, stays with Jeffrey. I like Maura. Maura's a good teacher for me. I'm glad she's come along in my life."
Transparent, Season 3 debuts Friday, September 23, Amazon Prime Video.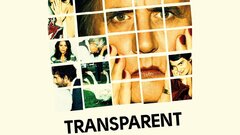 Powered by