Netflix Renews Orange Is the New Black for Season 4 Netflix renews Orange Is the New Black for Season 4
This morning, Netflix also released a new clip from Season 3.
Jimmy Kimmel denies involvement in Dennis Quaid's viral outburst video
"When I woke up this morning, I was being blamed for it," Kimmel said on his show, adding: "I have to say, it's disappointing. You play, like, 50 pranks and all of a sudden people don't trust you anymore."
Nat Geo's next scripted project will tell the story of the Mayflower's Pilgrims
The four-hour miniseries Saints & Strangers will chronicle the 101 men, women and children who boarded the ship for the new world.
Game of Thrones fans can use Uber to ride the Iron Throne
An HBO Now promotion will bring the Iron Throne to you, if you live in NYC.
Billy Crystal pays a musical tribute to Letterman
Watch him sing a song to the tune of Fiddler on the Roof's Sunrise Sunset.
Duck Dynasty's Las Vegas musical made Willie Robertson cry
"It's emotional at times," says Robertson. "I was crying watching it because you just think about if something were to happen differently, then none of this would have happened."
Netflix orders Our Planet nature documentary series for 2019
The eight-part series is from the creators of Planet Earth.
Expect to see more Rick with Morgan on The Walking Dead next season
"Having Rick and Morgan together, finally, again is a huge deal, and it's definitely going to be a big part of Season 6," says Robert Kirkman.
Fusion orders My Selfie Life
The 10-episode series will have young people "film themselves living through a life-changing moment as they journey towards adulthood and self-discovery."
Jon Cryer recreated his Pretty in Pink Duckie dance with James Corden
Watch them lip-sync to Otis Redding's Try a Little Tenderness.
Last night's Person of Interest was "a truly psychological episode"
Producers used Taraji P. Henson's return to play around with the flashback structure.
Justified gave a satisfying ending without pandering
It's hard to argue against an ending that kept everybody alive, says Tim Goodman. "That finale should be considered a high point of the series (along with the masterful second season), because all endings on television are difficult and more so when you've got a protagonist/antagonist situation where both characters are, in some way, equally beloved by the audience," he says. "Add in Ava, plus the various characters orbiting their lives, and sticking the landing was no easy feat." PLUS: Finale was spare, concrete, and direct, Justified gave the happiest ending it could give, the most surprising thing was how gentle the finale was, we got a finale that was tantalizing, the final 15 minutes were worth it — "a quiet, bittersweet postscript, with no far-fetched twist or excess sentiment," couldn't have asked for a more purely enjoyable, fitting and Justified ending, Timothy Olyphant didn't keep the hat, Graham Yost talks about the finale, Yost didn't want to end with a tragedy, and Walton Goggins on the final scene.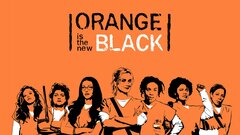 Powered by