Heads Up! 'Face Off: Divide & Conquer' Is Changing the Game in Season 12 (VIDEO)
Season 12 of Syfy's magnificent reality competition Face Off is on the way and like the show's official Twitter account teased a month ago, another season, another twist! This time around, instead of a batch of individual makeup artists going head-to-head, there will be two "effects shops" that will battle each other in the kind of weekly challenges that have seriously put the "special" in special-effects makeup.
The series, hosted by McKenzie Westmore—who co-starred with This Is Us's Justin Hartley, The Detour's Natalie Zea and Fargo's Mary Elizabeth Winstead on NBC's crazy soap Passions—has long been up there with RuPaul's Drag Race as one of the best reality shows on TV, consistently delivering eye-popping designs from genuinely gifted makeup pros who are usually as colorful as their creations. This season looks to be just as fun, especially since you know that at some point, the teams will eventually have to spilt up and pit the competitors against colleagues they once worked with. And that always gets ugly—and not just boil-covered alien-zombie flowerhead ugly, either.
Check out this exclusive trailer for D&C and then set you DVRs.
Face Off: Divide & Conquer, Season Premiere, June 13, 9/8c, Syfy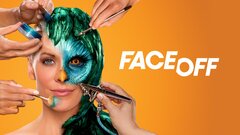 Powered by