'Once Upon a Time' Renewed for Season 7
That Once Upon a Time happily ever after is going to have to wait a bit longer since the long-running ABC drama is coming back for a seventh season.
While news earlier this week of original cast member Jennifer Morrison's departure as core character Emma Swan made the show's future seem shaky, co-creator Adam Horowitz tweeted Thursday that a seventh season is a go.
7. #OnceUponATime #ThankYouFansandAbc

— Adam Horowitz (@AdamHorowitzLA) May 11, 2017
Horowitz and co-creator Edward Kitsis told reporters at an early screening of last week's musical episode that they had a vision for the show's then-potential seventh season. "We feel like we've completed this story and the next chapter of Once Upon a Time will be completely different," said Kitsis.
While it remains to be seen whether other cast members will join Morrison and depart the series, the writers aren't looking to completely reset the series. "We're not designing [the season finale] in a way that we're going to say goodbye to everyone and never see them again," Horowitz said. "We've been telling a story for six years now, for these characters, and now we're trying to complete that story, but that doesn't mean they don't have other stories."
Editor's note: Late Thursday night, cast member Rebecca Mader revealed on Instagram that she will not be returning to the series. In her post she congratulates Kitsis and Horowitz along with cast members Lana Parrilla (Regina), Robert Carlyle (Rumple) and Colin O'Donoghue (Hook), suggesting at least three cast members who are sticking around for the new version of the series.
Morrison announced her departure on Monday in an Instagram post where she also said she had agreed to return for one more episode if the show were to go to a seventh season. The good news, then, is that after Sunday's sixth season finale, we won't be seeing the last of Emma Swan.
Once Upon A Time, Sundays, 8/7c, ABC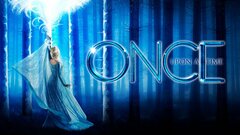 Powered by