Is the 'Once Upon a Time' Musical Episode a Prelude to a Series Finale?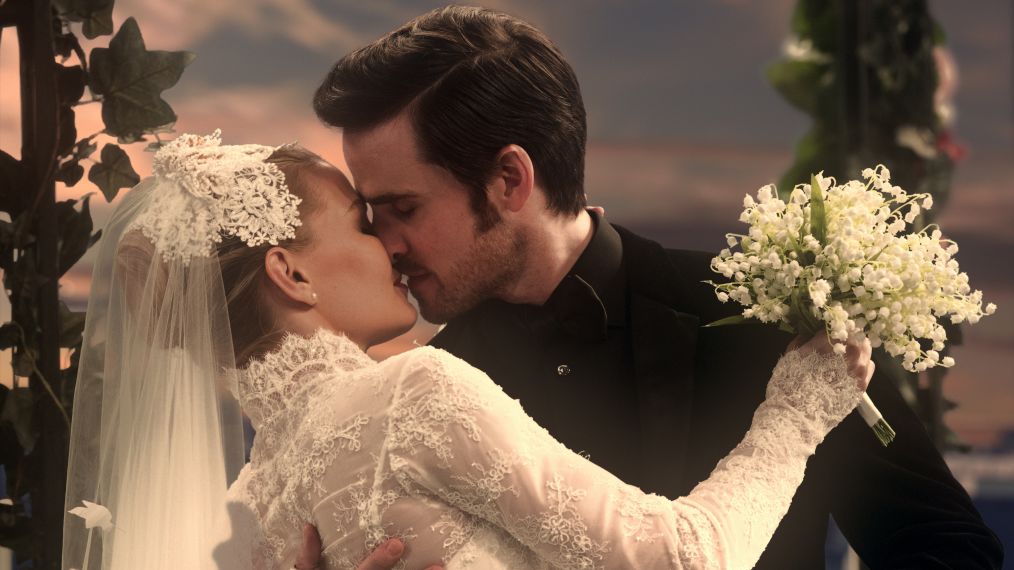 [Spoiler Alert: Do not read ahead unless you've watched this week's episode of Once Upon a Time. Major plot points discussed below.]
They sang! They danced! Hook and Emma got married. And, this being Once Upon a Time, everyone also got enveloped by yet another curse.
The musical episode could have been a stand alone and simply been a celebration of the long-awaited union between Emma Swan (Jennifer Morrison) and Hook (Colin O'Donoghue) but instead the episode ended with the curse set by the Black Fairy (Jaime Murray) that our gang of story book heroes will be contending with in the two-hour season finale.
However, since there is no guarantee that there will be a Season 7, because ABC has yet to renew the series, what if next week's OUAT finale is the series finale? "It's kind of shocking how well [the writers] created something open-ended," said Ginnifer Goodwin (Snow) after a screening of the episode last week. "In classic Once Upon a Time-style, there is a twist. The twist means that it could go either way and it serves all of the characters very well."
See Also
With the original cast member leaving, can the yet-to-be-renewed series continue on?
Goodwin's on-screen and real-life husband Josh Dallas (Charming) added, "If it's the last episode, I would be satisfied…[the writers] honored these characters and this part of the story, this part of their journeys. I think each character gets something that the fans should be happy with, that each character deserves."
But, like the characters in the show fighting evil, hope should not be lost because if the show does come back, creators Edward Kitsis and Adam Horowitz have a plan. "We feel like we've completed this story and the next chapter of Once Upon a Time will be completely different," said Kitsis. That doesn't mean our current cast will be gone from whatever a seventh season might be. "We're not designing this in a way that we're going to say goodbye to everyone and never see them again," Horowitz said. "We've been telling a story for six years now, for these characters, and now we're trying to complete that story, but that doesn't mean they don't have other stories." ABC will be announcing their fall schedule during upfront week.
However, let's not worry too much about the future of Once Upon a Time, because the musical episode left the residents of Storybrooke with a curse to contend with. But come on, the show has had its share of curses over time so how is the Black Fairy's curse different than previous ones? "What broke the very first season's curse was a very pure, unromantic, true love expressed between mother and son," Goodwin said. "The love that it takes in the finale in order to do what has to be done to break the curse I feel is categorically bigger…the breaking of the curse involves something far more dramatic than anything that's ever broken a curse before."
Kitsis and Horowitz expressed that everyone is involved in the Black Fairy curse, including Belle (Emilie de Ravin), who we didn't see in the musical episode. "Basically, we kept Belle out [of the episode] because of all the mishegas from the last episode," Kitsis said. "They were playing coy what they were doing. She will very much be a part of the finale."
When we do see Belle again, she'll be dealing Rumple's (Robert Carlyle) actions to save their son Gideon (Giles Matthey). "I think she's understanding," Kitsis shared. "When you have your kid, sometimes it clouds your judgement. You want to do what's best for them [but] Belle and Rumple are going to be tested and everything that they ever wanted is going to be very temptingly close for Rumple. But like everything, it comes with a price."
Once Upon a Time, Sundays, 8/7c, ABC
The soundtrack to the OUAT musical episode is now available on iTunes.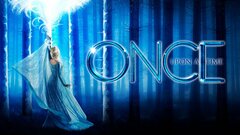 Powered by