Jennifer Morrison Leaving 'Once Upon a Time: Can the Show Survive Without Her? (POLL)
As we await the fate of long-running series Once Upon a Time, we know at least one original cast member who won't be back if ABC orders another season—Jennifer Morrison.
The actress, who has played Emma Swan since the series bowed in 2011, announced via Instagram Monday morning that she would not be returning. In the post, she wrote, "As I reached the end of my 6 year contract on Once Upon a Time, I was faced with a significant decision. ABC, Eddy Kitsis, and Adam Horowitz very generously invited me to continue as a series regular. After very careful consideration, I have decided that creatively and personally, it is time for me to move on."
The news comes after the penultimate episode to the season six finale where Emma and her love, Hook (Colin O'Donoghue) finally married. The two-hour season finale airs Sunday with the fate of the show in the air until ABC's upfront day next week in New York City.
Series creators Horowitz and Kitsis said in a statement, ""The past six years of collaborating with Jennifer as Emma Swan have been truly magical. Watching her breathe life into Emma, she accomplished more than we could have dreamed possible – she gave life to a brand-new Disney Princess, filled with strength and intelligence and an incredible closet full of red leather jackets. We'll miss seeing her every day, but her imprint upon Once Upon a Time is indelible. She will always be a part of the show and its heart and soul."
Morrison also said in her Instagram post that she has agreed to come back for one episode of season seven, though it's up in the air if that would be the potential seventh season premiere or sometime during that season. That said, Horowitz and Kitsis said in their statement, ""[J]ust because Jennifer won't be back every week doesn't mean we won't see our Savior again."
What do you think of the news? Can the show survive without fan favorite Morrison? Let us know what you think in our poll:
[interaction id="59106ebb7b82c15e0bc007e9"]
Once Upon A Time, Sundays, 8/7c, ABC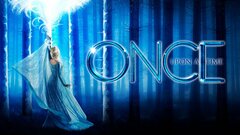 Powered by