'Orange Is the New Black' Season 5 Trailer: Occupy Litchfield (VIDEO)
Season 4 of Orange Is the New Black ended with a riot breaking out after a season characterized by divisions and tensions among the inmates culminated in the death of Poussey (Samira Wiley). On Tuesday, Netflix released the full trailer for the show's fifth season, and it doesn't look like tensions will be easing any time soon.
The women of Litchfield have had it with the indignities and deprivations they've suffered under the private corporation that bought the prison at the end of Season 3. After four seasons of tribalism behind bars, the various prison factions and "families" are coming together to take control and demand improvements.
https://www.youtube.com/watch?v=NzJATbm8U98
And in another significant shift, the entire 13-episode season will take place over the course of the three-day uprising, in what Netflix is calling "real time."
Orange Is the New Black Season 5 drops June 9 on Netflix.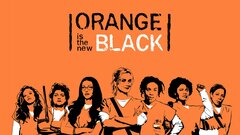 Powered by