'Orange Is the New Black' Season 5 First Look: 'Is This a Real Riot?' (VIDEO)
"It's about to get real," reads the tagline for the first look clip of Orange Is the New Black Season 5 Netflix released on Tuesday. The harrowing 60-second clip represents the first moments of the premiere episode of the new season, and it is clear things do indeed have the potential to become deadly real. We are put in the middle of a riot at Litchfield with Daya (Dascha Polanco) in possession of a gun and training it on a guard.
Other inmates are egging on Daya to pull the trigger, as a stunned Piper (Taylor Schilling) suddenly notices the tumult and wonders, "Is this a real riot?" (and, as she realizes that it is, sardonically wondering whether it is a step forward or backward for equality).
As the chaos grows and Daya continues to have the guard trained in her sights, demanding silence from everyone, we hear a gunshot as the clip fades out.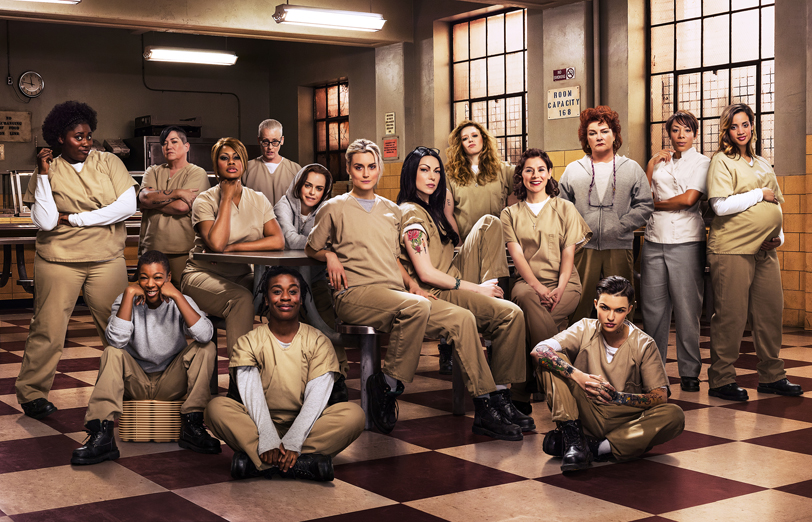 See Also
Showrunner Jenji Kohan has also signed on to continue for the show's fifth, sixth and seventh seasons.
The teaser has us hooked and waiting for the new season of OITNB, which Netflix says will take place in real time and over the course of just three days, "leaving the inmates' lives forever changed as they are emboldened to fight for redemption … and the respect they deserve."
Check out the clip below:
Orange Is the New Black Season 5, Available June 9, Netflix