Ask Matt: Could 'black-ish' be ABC's Next 'Modern Family?' Plus: a 'Feud' Frenzy, 'NCIS,' and 'Designated Survivor'
Welcome to the Q&A with TV critic (also known to some TV fans as their "TV therapist") Matt Roush, who'll address whatever you love, loathe, are confused or frustrated or thrilled by in today's vast TV landscape. One caution: This is a spoiler-free zone, so we won't be addressing upcoming storylines here unless it's already common knowledge. Please send your questions and comments to [email protected] (or use the form at the end of the column) and follow me on Twitter. Look for Ask Matt columns on most Tuesdays and Fridays.
Question: Should we read anything into the scheduling of black-ish in Modern Family's timeslot this week? Do you think ABC is considering this as a test in case Modern Family is not renewed? — J
Matt Roush: I'm not sure what prompted ABC to air back-to-back episodes Wednesday (not that there can be too much of a show as good as black-ish). Even though black-ish produces two more episodes a season than Modern Family, this double run means black-ish will end its season on May 10, a week earlier than the other Wednesday comedies. While I don't doubt ABC will study the ratings to see how black-ish performs in the anchor slot dominated for so long by Modern Family, it's premature to expect this to be a sign for the immediate future. Negotiations for a ninth season of Modern Family may go down to the wire as has happened before, but no one believes the show won't get at least one more year. It's not the monster hit it used to be, but Modern Family is still ABC's highest-rated comedy and neither the network nor the studio (20th) seems willing to let it go just yet. But should that time come, I wouldn't be surprised to see black-ish inherit that time period.
Obsessed With Feud
As often happens, when a terrific show finishes its run, a flurry of reaction floods my mailbox. So it was with FX's Feud: Bette and Joan. Here's the latest following the discussion in Tuesday's column:
Question: Some great topics/questions in your column this week, but since I just finished watching Feud last night: It is kind of delicious that 2 Oscar-winning actresses—playing two Oscar-winning actresses who didn't like each other much at all (although that doesn't apply in real life to Susan Sarandon and Jessica Lange) whose major rift was caused by who did and didn't get an Oscar nod for Baby Jane-will probably take their own battle into the Emmys. I would be shocked if both actresses are not nominated this time around, and like you, in a photo finish (unless one of the Big Little Lies ladies comes out of the pack). I'm going with Lange. Side by side, I think her Joan Crawford was a meatier role (which would have been shaved down had the whole Bette/BD mother daughter conflict played out a bit more), and the final episode with her hallucinatory evening with Bette Davis, Jack Warner and Hedda Hopper clinched the deal for me.
My question for you: I was familiar with most of this story beforehand, which made it even more fascinating in the way it could hold my attention when I knew what was coming—with the exception of KNOWING that Hush, Hush… co-starred Olivia de Havilland and never knowing it had even gotten as far as it did with Joan Crawford. I know some license was taken with some aspects of the story and characters, but do you happen to know if Davis maintained what appeared to be a close friendship with Victor Buono as it was depicted in Feud? And was Frank Sinatra as big an SOB on Four For Texas as they portrayed him? Lastly, in the end crawl when it told you about the main players, it mentioned Robert Aldrich's biggest "hit" after Baby Jane was The Dirty Dozen, but made no mention of Flight of the Phoenix with Jimmy Stewart. – Michael
Matt Roush: The consensus, as you'll see in the next few exchanges, is that unlike what happened on the Baby Jane set, the Joan Crawford of Feud managed the miraculous: upstaging Bette Davis. Karmic revenge? Or as Michael rightly suggests, a more dramatic arc for Joan's character in this retelling. Regarding Bette and Victor Buono: I see no reason to disbelieve that these actors didn't get along, and for further proof, check out this clip from a 1971 edition of This Is Your Life. The affection between them seems real. Regarding Robert Aldrich's post-Baby Jane/Charlotte career: Most would agree that The Dirty Dozen was his biggest popular hit. Phoenix is a fine movie, but didn't have the cultural impact of that WWII caper.
Question: I agree that Jessica Lange and Susan Sarandon were both amazing in Feud. However, Lange's impersonation of the very complicated and troubled Joan Crawford was flawless. Crawford's wildly inconsistent emotions and demented thinking process were not easy to display. While Sarandon as the tough Bette Davis wasn't quite as convincing. Never for a moment did I not think to myself that Sarandon was playing the role. I wasn't immersed into her character nearly as much. Not saying Susan Sarandon is not an exceptional actress, just that the Davis role wasn't nearly as satisfying for me. – Freddy
Matt Roush: The casting of Feud was a complete triumph—including Judy Davis as Hedda Hopper and Alfred Molina as Robert Aldrich, each deserving of supporting nominations. And while I agree with this analysis, which echoes the earlier Ask Matt column, it's also true that the much-better-known Bette may be a showier role, but Joan's delusional decline was probably more of a surprise to viewers, and allowed us to connect on a deeper level.
Question: I really loved FX's Feud: Bette and Joan, but wondered why it omitted any mention of Joan's work with Steven Spielberg on the pilot for Night Gallery? Wasn't that technically her last acting role? And I know it's early, but who do you think has the edge with Emmy voters, Susan Sarandon or Jessica Lange? — Jim
Matt Roush: The second question: asked and answered. As for Night Gallery, it was probably Joan's last good role, and it's a lovely Hollywood story that in the twilight (to put it kindly) of her career, her path crossed with a superstar director at the very start of his career. (A Crawford biography suggests that she was upset at first to learn that such a novice director was helming this segment of the Night Gallery pilot movie, but she warmed up to him and they became friends.) I'd have loved to see this play out in Feud, but while I'm not 100% sure of the timing of the filming, it appears Trog came out in 1970 after 1969's Night Gallery, and in terms of its negative impact on what was left of her career, dramatizing Trog was more on point for the story being told in Feud's sad final chapter.
Crossover Dreams for NCIS
Question: I have loved the NCIS franchise since the beginning with the JAG backdoor pilot. NCIS original and NCIS: NOLA have had a few crossover episodes since the latter started airing, but there hasn't been many crossovers with the original and NCIS: LA since some shake-up years ago with show-runners. My question is if there is any chance that there could be a three-episode crossover within the NCIS worlds? – Jill
Matt Roush: There's always a chance, but keep in mind what a tough and transitional time the franchise experienced this year, with the mothership regrouping after the departure of Michael Weatherly, then suffering the loss of its gate-keeper, Gary Glasberg. I've heard nothing about a mega-crossover on the horizon, but given how popular these are within Dick Wolf's multi-tentacled Chicago world, I wouldn't be surprised if CBS tries to organize such a stunt while the three NCIS shows are still thriving.
Pilot Potential
Question: What do you think of the premise for Ghosted starring Craig Robinson and Adam Scott? Do you think it will get a series order or not from Fox?—TotalDrama
Matt Roush: I generally don't weigh in on pilots before they're either picked up or shown, but on paper, this looks promising. Both stars have great comic cred, and they should make a great team in what's being described as a comedic X-Files—Robinson (The Office) is the skeptic, Scott (Parks and Recreation, Big Little Lies) is the believer—about an underground agency investigating paranormal events in Los Angeles. According to the industry trades, there was a bidding war among the networks for this project, so it seems like a pretty strong contender for next season.
This Just In: A Designated News Team
Question: We love Designated Survivor and noticed the members of the news team at WNEP Channel 16 in NE Pennsylvania are on the newscast on the show almost every week. How did they get that job? — Linda
Matt Roush: Apparently Quantico found them first, and Designated Survivor followed suit. According to a story in the Wilkes-Barre Times Leader, producers were looking online for actual on-air personalities to play fictional newscasters and liked what they saw at this ABC affiliate.
A Bay Area Blind Spot
Question: Apparently NBC doesn't care about followers of its regular programs. Only in the San Francisco Bay area, NBC pre-empted Blindspot this Wednesday by broadcasting a baseball game. I have checked the schedule in L.A. (the other team) and NYC and both are showing a new episode of Blindspot. I have asked NBC twice when they plan to broadcast this pre-empted episode thinking they would broadcast it in the early morning hours. But no they aren't. The only reply that I got was that they get so many questions that they can't answer them all. I have not gotten a reply. Apparently the answer is that SF Bay area viewers are not important enough to get this episode. The next episode is the regular scheduled episode on May 3. NBC doesn't care about us, so I think my only recourse is to just ignore NBC programs. – Richard
Matt Roush: Your beef isn't with the network, it's with the affiliate, though you have every right to react any way you feel to this not-unusual annoyance. (My local CW affiliate regularly bumps programming for sports events, but the shows tend to air later on the weekends, which are off nights for this network.) It's up to the affiliate to decide whether and when to reschedule bumped programs, and it sounds like that's not happening. Your best bet is to watch the episode online at nbc.com or On Demand if either of those is an option.
Quickies
Question: Is The A Word that appeared on SundanceTV ever returning? Is Flipping Out returning? – Unsigned
Matt Roush: Yes and yes. But no air dates yet.
Question: What do you hear about a possible writers' strike starting on May 1st? – Rick
Matt Roush: It's a real possibility, and most seem to think it won't be resolved before the 11th hour on Monday, when the contract expires at midnight. (A strike, if it happens, could start as early as Tuesday.) Neither side wants a disruption as extreme as the strike 10 years ago that lasted 100 days, and no one's making a formal statement while negotiations continue this week. With the rise of streaming services like Netflix and Amazon, the business has changed so much since the last contract talks that I have no way to predict what will happen. Staying hopeful for now, but averting a walkout of some sort won't be easy.
That's all for now. We'll pick up the conversation again next week. Thanks as always for reading, and remember that I can't do this without your participation, so please keep sending questions and comments about TV to [email protected] or shoot me a line on Twitter (@TVGMMattRoush), and you can also submit questions via the handy form below.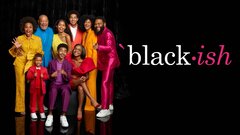 Powered by