The Following Starts New Chapter, New Season
To borrow from "The Raven"–a poem often referenced on The Following–Ryan Hardy's hunt for Joe Carroll appears to be nevermore.
"The Joe chapter officially closed at the end of Season 2," confirms executive producer (and frequent director) Marcos Siega of the capture of James Purefoy's Poe-spouting killer cult leader in last April's finale. For the series' third round, Kevin Bacon's beleaguered FBI agent is set to be tormented by someone other than his longtime foe while he and his team face the tragic collateral of everything that came before.
And this time, blood and guts will take a backseat to character development. "One thing we're hoping to accomplish is to have this season be completely different," creator Kevin Williamson says. "We're trying to be more Ryan Hardy-driven and to layer in more emotion."
The changes are in response to viewer backlash condemning the show as too brutal and violent. "I think we turned people away last year, and that wasn't our intention," Siega admits. With new showrunners Alexi Hawley and Brett Mahoney–both of whom started as writers on the show–Siega feels The Following will find the right balance between scaring and scaring off viewers. "We felt we could keep up what we have done well and, at the same time, not lose viewers who don't have an appetite for that bloody stuff."
After two seasons of spear-gun murders, electrocutions, and helicopter chase sequences, this new direction suits Bacon just fine. "It's fun to come around dark corners the first, second, third time. But day after day, you get a little tired," he says. "There are still killers and the usual danger, but we have dialed up the personal experiences."
The season picks up a year after Carroll's arrest, and a lot has changed regarding those personal experiences. Hardy is happily involved with a hot ER doctor (Lost's Zuleikha Robinson), his niece Max (Jessica Stroup) has left the NYPD and joined her uncle at the FBI, and Carroll resides on death row. Even Hardy's partner–and Max's now ex-boyfriend–Mike Weston (Shawn Ashmore) is happy to be back in New York after spending the past year fruitlessly trying to hunt down Mark Gray (Sam Underwood), the surviving cultist who murdered Mike's father. But since this is The Following, good times tend to last about as long as this sentence. "We jump right back in," promises Ashmore. "Everybody is in a better place until it hits the fan…again!"
It also hits very close to home for Hardy and his crew. After the team's run-in with the alleged father of a young cult member killed during the pursuit of Carroll last year, it soon becomes clear that their sins of the past won't be staying buried for long. In fact, it turns out that a number of people–including Mark and new baddies Kyle (Weeds' Hunter Parrish) and Daisy (Tyrant's Ruth Kearney)–are willing to kill to bring the bureau's bloodiest secrets to light by re-creating crime scenes in which our heroes took less-than-legal action.
Siega says this coalition of crazies is not another cult and that producers plan a slow build to revealing exactly who is ordering these gruesome tableaus. Could it be chameleonic madman Theo, played by Michael Ealy (Almost Human), who is set to debut later in the season? All Siega will offer is that Ealy "plays a pretty significant part" on the show and that "the seeds for his character are well embedded in the early episodes."
Whoever is behind this new threat, he or she shares enough in common with Carroll to keep him in the conversation–so, yes, we will see Purefoy again. "It's really great how the writers have been able to retain the Joe Carroll character," says Bacon. "We are still talking about him, I'm having dreams about him, and partway through the season, I am forced to come face-to-face with him."
And knowing this show, probably on a midnight dreary.
The Following, Season premiere, Monday, March 2, 9/8c, Fox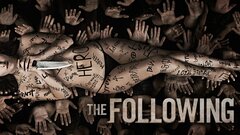 Powered by