The Following's Creator Says Season 3 Will Be 'Completely Different'
2015 Preview | Returns Monday, March 2, 8/7c, Fox
Good news: If you haven't been following The Following, Season 3 may be a killer time to get on board. "One of the things we're hoping to accomplish is to let this chapter be completely different," says creator and executive producer Kevin Williamson. "Not a total reset, but an 'in' to the show for new viewers." Picking up a year after the capture of serial-killing cult crazy Joe Carroll (James Purefoy), the season finds Ryan Hardy (Kevin Bacon) happy, healthy, back at the FBI, and in love with an ER doctor (Lost's Zuleikha Robinson), while his Poe-obsessed nemesis finally rots in prison.
Things aren't so merry and bright for some of Hardy's nearest and dearest, however. In a teaser trailer screened at New York's Comic Con in October, it was revealed that Hardy's sidekick, Mike Weston (Shawn Ashmore), has sacrificed his romance with Hardy's niece Max (Jessica Stroup) to obsessively continue the hunt for Mark (Sam Underwood), the remaining psycho twin who killed Weston's father. The clip also set up what seems to be a new threat involving a murderous acolyte of Carroll's who goes on a rampage at a wedding in the season opener. Plus, Almost Human's Michael Ealy has been recruited to play a new villain, a chameleonic madman named Theo. "He is very meticulous and his main thing is to stay under the radar," says Ealy. "Unlike Joe, who sought fame, Theo is not after that stuff." Those differences aside, Ealy does confirm that Theo and Carroll share some sort of connection. "I haven't shot it yet, I haven't read it, so I don't know what it is, but at some point, they have crossed paths."
Another shift that will be apparent in Season 3 is a decrease in gore. With two blood-soaked seasons–and more than a few complaints from groups upset over the show's grisly tone–behind them, Williamson (who also created CBS's Stalker) says that the producers have made a conscious decision to rely more on old-fashioned shocks and suspense. "I listen when people talk about the show and what they love and don't love, what is strong and what is not," he says. "And I think we'd all like to do a scary show without all of the in-your-face violence."
He continues: "A lot of the things I got offered were these basically like kind of versions of Don Draper, versions of Mad Men. Every script that had a guy wearing a hat and smoking a cigarette was sent my way. And I was kind of like, 'Well I'm doing that eight months out of the year, why would I want to continue to do that on my downtime?' And very, very fortunately, I was able to branch out and do stuff that hews much more to my actual day-to-day personality, which is be funny and goofy, and laugh."
Those comedy opportunities included stints on 30 Rock, Unbreakable Kimmy Schmidt, and hosting Saturday Night Live.
The interview also features Hamm talking about how he got involved in acting, the hardships of extras and auditioning, and being part of the creative industry:
Other topics of discussion include his idea of family, generational responses to Mad Men, and more; not on the agenda, however, is any talk of Hamm's recent stint in rehab for alcohol addiction.
The documentary series helmed by photographer and director Sam Jones premiered March 18; in addition to Hamm, this season's guests will include Zach Braff, Don Cheadle, Kristen Bell, Dax Shepard, Rashida Jones, and Carrie Brownstein.
Off Camera With Sam Jones, Wednesdays, 10 p.m., DIRECTV Audience Network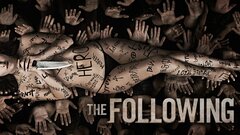 Powered by