What's On: Aisha Hinds Gives a Towering Performance as Harriet Tubman on 'Underground,' 'Hollywood Darlings' and 'Return of the Mac' Premiere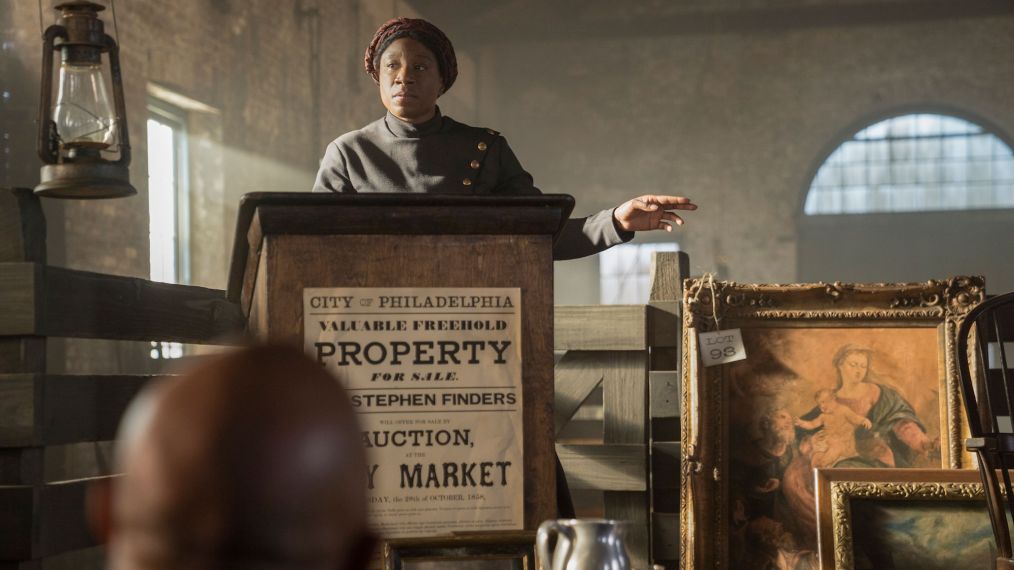 Underground (8/7c, WGN America): In one of the boldest hours of TV you're likely to see this season, repeated back-to-back through the night, Aisha Hinds takes center stage as fabled abolitionist and freedom fighter Harriet Tubman in 1858 Philadephia for an entire hour. She holds her audience of like-minded activists rapt (along with the TV viewer) for the full episode, delivering a rafter-raising, rabble-rousing, speech that is part testimony to the soul-crushing hell of slavery, and part stirring call to action. "There ain't no negotiations on freedom," she declares in a commanding performance that is mesmerizing in its passion and pain. "Slavery ain't just a sin, it's a state of war," she proclaims, knowing what a loaded word "war" is in these divided times. Guided by faith and hope for the ideals of liberty and freedom for all, Tubman concludes: "He will provide, but you gotta do your part." Underground is doing a remarkable job this season of dramatizing the perils and the purpose of this crusade.
See Also
'Harriet really moved me out of the way. Her spirit consumed me to the point where I, Aisha, was reduced to just basic blinks and breath,' says Underground's Harriet Tubman, Aisha Hinds, of Wednesday's one-woman episode 'Minty.'
A Flurry of Finales: Hulu's The Path concludes Year 2 with Eddie (Aaron Paul) torn between family and his new leadership role as Ascension Day looms. … TNT's Major Crimes (9/8c) wraps its fifth season with explosive stakes, as Sharon Raydor (Mary McDonnell) and her squad try to stay one step ahead of the bomber by determining his next target. … In the series finale of BBC America's Ripper Street (11/10c), Reid (Matthew Macfadyen) has little time to celebrate the capture of serial killer Nathaniel Dove (Jonas Armstrong), because to prove his own innocence, he must vanquish his adversary and Nathaniel's brother, Assistant Commissioner Augustus Dove (Killian Scott).
Brockmire (10/9c, IFC): Jim Brockmire (Hank Azaria) isn't what you'd call an altruist. In a 2002 prologue to this hilarious episode, we see him fail to stand by a fallen broadcasting comrade, who then labels Brockmire "a deep voice in a cheap suit … the real you is too ugly to hide forever." In present-day Morristown, while killing time between a sleepy double-header by "pontifi-drinking," Brockmire is urged by team owner Jules (Amanda Peet) to do what's right for the team and preside over a raucous locker-room "kangaroo court," which might just cost the Frackers their star player from Japan.
Inside Wednesday TV: Cable's Pop network doubles down on nostalgia with two comedy premieres: Hollywood Darlings (8/7c) features former child stars Jodie Sweetin (Full House), Christine Lakin (Step By Step) and Beverley Mitchell (7th Heaven) in an improvised format, and Return of the Mac (8:30/7:30c) stars Joey MacIntyre and members of his own family in a scripted comedy about Joey's misadventures in show biz, which includes hosting a talk show on something called The Comfy Channel. … PBS's The Great War finishes its three-night run on American Experience (9/8c, check local listings on pbs.org) with some of the fiercest battles, and a devastating influenza epidemic, leading to a crushing toll of human loss before the conflict ends in an uneasy peace. … In the penultimate episode of Syfy's The Magicians (9/8c), Quentin (Jason Ralph) tries to bring Alice (Olivia Taylor Dudley) back to life, while Elliot (Hale Appleman) is looking for a new portal back to Fillory.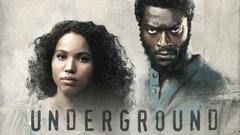 Powered by