Roush Review: Elisabeth Moss Mesmerizes in Hulu's 'The Handmaid's Tale'
If only calling the midwife were an option. Or calling anyone. A pervasive gloom of disquieting submission cloaks Bruce Miller's stark, stunning adaptation of Margaret Atwood's classic nightmare allegory of gender oppression, the best original drama yet produced for Hulu.
Subversive thoughts fester in the mind of Offred (the mesmerizing Elisabeth Moss), one of the unlucky few whose fertility, amid a worldwide plague of barren sterility, renders her a prisoner of a totalitarian state, a so-called Handmaid whose caste is likened to "two-legged wombs."
"I need to scream," thinks Offred while demurely grocery shopping for her masters in a red robe and white winged bonnet suggesting a nun's wimple. "I need to grab the nearest machine gun," she continues. She does neither, maybe because those bodies hanging on the city walls serve as a deterrent for dissent.
Offred's tragedy is that she can remember a time before, glimpsed in riveting flashbacks. Before her own daughter was taken from her during a desperate attempt to flee a collapsing society. Before women were denied jobs, property, money, independence. Before she was trapped in this grim servitude of Dickensian cruelty, bullied by cattle-prod-wielding drill instructor Aunt Lydia (The Leftovers' fearsome Ann Dowd) and assigned to the household of a powerful Commander (Joseph Fiennes) and his icily suspicious wife (Chuck's Yvonne Strahovski).
Procreation is a mechanical, loveless enterprise, in which Offred awkwardly and impassively lies between her mistress and the Commander, a perversely dehumanized vessel for maternity.
There's a solemn fascination in the details of soulless ritual depicted in The Handmaid's Tale, and through the first three (of 10) episodes made available for review, you can't help but grasp at any glimmer of hope or relief: in Offred's tentative friendship with companion Handmaid Ofglen (Gilmore Girls' Alexis Bledel), whose lesbianism marks her as a "gender traitor," or in a forbidden one-on-one match of Scrabble played with the Commander—"zygote," ironically, is one of the words on the board.
A deadlier game of rebellion seems to be brewing, promising thrilling twists to come in this already terrific Tale.
The Handmaid's Tale, Series Premiere, Wednesday, April 26, Hulu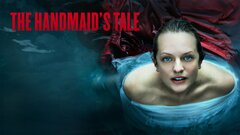 Powered by