Marvel's Squirrel Girl Among 'New Warriors' in Upcoming Freeform Series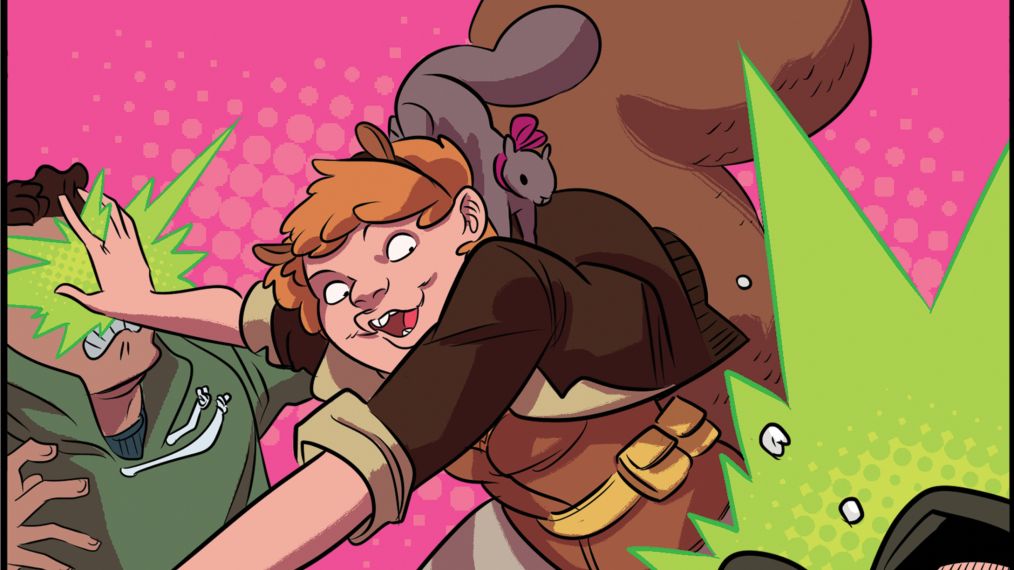 Fans who have been crying out for the cult-favorite Marvel Comics character Squirrel Girl to be featured in some way in the Marvel cinematic or television universes are about to have their wish granted. Freeform and Marvel announced Wednesday that Squirrel Girl will be among the New Warriors featured in the half-hour comedic series Marvel's New Warriors, which has been given a straight-to-series order and will debut on Freeform with 10 episodes in 2018.
The series is about six young people with powers living and working together. If that sounds like a certain popular big-screen Marvel franchise, these people are actually "on the opposite end of The Avengers," according to a release for the show.
The New Warriors aren't quite "super" yet, even though they want to be heroes. The youngsters are still going through the thrills and angst of growing up, albeit with superpowers, so the show should be a good fit for Freeform, to go along with its previously announced Marvel series Cloak & Dagger.
"Freeform's mission is to deliver incredible content to young adults, and Marvel Television seamlessly aligns with that mission," said Karey Burke, executive vice president of programming and development for Freeform.
Squirrel Girl (a.k.a. Doreen Green) is the first character announced to be featured as part of New Warriors, although the beloved character does not appear in the New Warriors comic books.
The unlikely comic-book star who has the powers of a squirrel—she's acrobatic, and can fight like and talk to other squirrels—almost seems like a spoof character, but she has developed a fond audience since she made her debut on the pages of Marvel in 1992. In New Warriors, she is described as "a totally empowering fan girl—tough, optimistic and a natural leader."
See Also
Six more actors have been announced to join leads Olivia Holt and Aubrey Joseph in the live-action adaptation of the popular Marvel comic.
"Marvel's New Warriors have always been fan favorites, and now particularly with the addition of Squirrel Girl, they are Marvel Television favorites as well," said Marvel's head of television and executive producer Jeph Loeb. "After the amazing experience we've had with Freeform on Marvel's Cloak & Dagger, we can't think of a better place for our young heroes."
More characters, and cast, will be announced at a later date for the show, which marks Marvel's first foray into a comedic live-action show. This follows Marvel's successful, dramatic small-screen efforts like Agents of S.H.I.E.L.D., and the often deadly serious Netflix titles, including the upcoming The Defenders. DC Comics also waded into the comedy waters earlier this year with its sitcom Powerless.
Marvel's New Warriors, Premieres in 2018, Freeform