'Black Sails' Series Finale: Who Got a Happy Ending and Who Didn't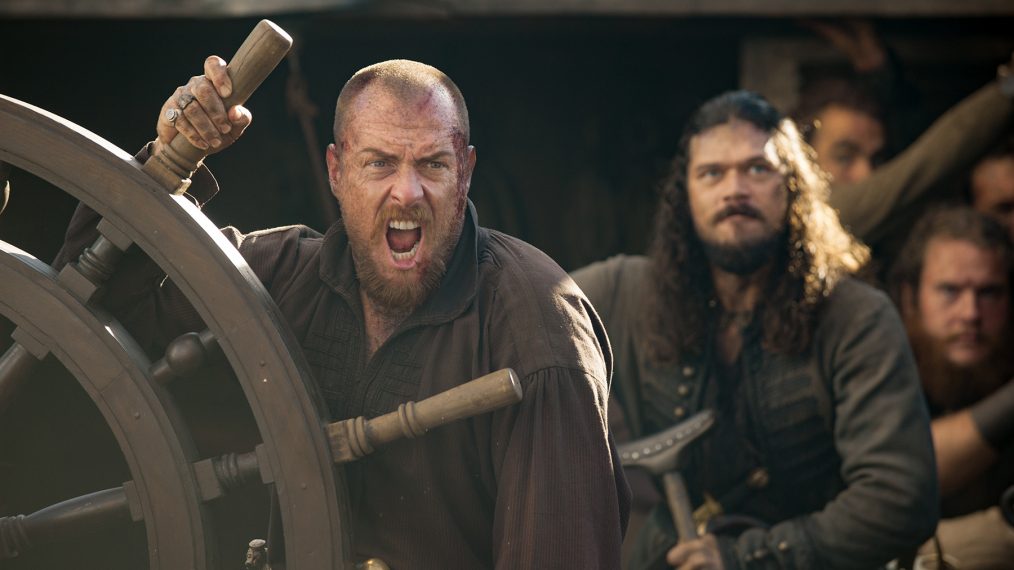 Black Sails, Starz' pirate drama mash-up of historical record and Treasure Island, has swashbuckled off after four seasons following its series finale on Sunday.
The surprisingly philosophical action-adventure's creators Robert Levine and Jon Steinberg talked about the fates of brigands Long John Silver (Luke Arnold), Capt. Flint (Toby Stephens), Jack Rackham (Toby Schmitz) and Anne Bonny (Clara Paget), along with the rest of the flotsam and jetsam who washed up on Nassau during the brief "Golden Age of piracy in the early 18th century.
Do I sense a spin-off with Rackham, Bonny and the legendary female pirate Mary–aka Mark– Read heading off to new adventures?
Jon Steinberg: At the moment, it's solely in our minds. But for this story, it felt right to suggest the end wasn't the end for everyone. These people exist in a historical context that existed before and would exist after them. Mary was added so that you would sense that these people would have more adventures ahead of them.
You also let the Treasure Island characters Silver, Billy Bones (Tom Hopper) and Israel Hands (David Wilmot) survive.
Robert Levine: It was always our goal to get people as close as possible to where Treasure Island would be the next logical chapter in the story for them to read.
The series ended with several characters, including Silver and Flint, sacrificing their revolutionary dreams to be with their true loves. Are you saying that love tops every other purpose—whether fighting for freedom or revenge?
Steinberg: Since Season 2, at a basic level, the story has been about the tension between a domestic life and comfort and the desire for meaning and glory and change on a massive scale. A number of the endings are about that choice made by these characters. Or the choice made for them.
See Also
'Black Sails' readies for its final voyage with a season of courage, betrayal, love and loss.
Like Silver made for Flint. Why did you decide to reunite Flint and his presumed long dead lover Thomas Hamilton (Rupert Penry-Jones) on a Savannah prison farm? What do you expect fan reaction to be?
Levine: I think fans want Flint to find some measure of peace in this world. The fate of Thomas was always a bullet left in the gun from the time we left his actual death offscreen. The question was when and what would be the most effective way to deploy that plausibly and meaningfully.
Was there really a place in the colonies that rich Brits sent their wayward, i.e. gay, children?
Levine: The founder of the Savannah colony was a reformer who wanted the colony to reshape how the world treated those deemed as dangerous or different. That was a basket we could put Thomas in, and then we had the thread to use for Silver to end Flint's war without necessarily ending Flint. It also helped Flint find his way back to McGraw [the compassionate man he was before his vengeful turn into Flint.] It's bittersweet; there's tragedy in it but renewal as well.
There was an intense friendship—in a way, love—between Silver and Flint, too, no?
Steinberg: It was a complicated relationship with a lot going on under the surface. Starz gave us the freedom to allow some of these relationships to exist without specific labels and to embrace that people don't always say what they're feeling and exist in the space that people don't even know about themselves.
Flint and Silver's Maroon [escaped slave] partner Madi (Zethu Diomo) longed for an all-out war to free all slaves and kick England out of Nassau. It didn't happen on Black Sails, but did it happen in real life?
Steinberg: There were actually uprisings. Madi and her mother, the Maroon Queen (Moshidi Motoshegwa), were based on a Maroon leader in Jamaica who led an uprising and fought the British to something like a standstill. Then they struck a bargain not unlike the one on the show. At some point, it made sense for this huge historical figure to sign an awful truce, which kept any former slave living in their camp at the time free, but anyone arriving later would be turned into the law. A lot of our story was based on those events.
Did Gov. Woodes Rogers' (Luke Roberts) ignominious loss and subsequent banishment from Nassau match the historical record?
Levine: Yes. History handed us a nice little package. The story of Woodes Rogers has an almost Greek tragedy sense of a man who set out to clean up Nassau and convinces himself that he had noble motives. But, in fact, there were deeper motives at work, which revealed a man that he would have loved to deny. His fate, for him, was worse than had he died as a warrior.
This was a rare pirate story with real female empowerment. Eleanor (Hannah New), Madi, her mother, Anne Bonny. The former slave and prostitute Max may not have gotten the girl, but she basically got to run Nassau.
Steinberg: This story is about what humans do when they are removed from a very strict social system. Women with ambition, for instance, who within that system would have been constrained and restricted, started to blossom. In Nassau, that just felt natural.
You always walk a tightrope where you want to watch a story in which women are empowered, but I also don't want it to be wish fulfillment, where we deny the truth of the world these women lived in. That determined Eleanor's arc from being a woman who didn't believe in gender norms, but by wanting to bring in civilization had to be literally and figuratively re-corseted. We didn't want to whitewash it to feel good about it.
You created a fairly egalitarian pirate world, with people of different races and cultures living that life together. Was the pirate world one of the more egalitarian societies of the time?
Levine: We did a lot of reading, and you could find takes on the history of Nassau and New Providence Island that presented it as a nascent experiment in an egalitarian pseudo-democracy. It helped us to think of the show as a frontier story, almost like we were in the Wild West. Everyone who's there is there because they've been chewed up and spit out by established societies. We wanted to show that some things were different, but at the same time, there's basics of human nature that you just cannot escape.
I loved that Rackham stayed alive to spread the story of Long John Silver and the other pirates. In reality, he, too, was hanged pretty young, though.
Levine: We don't suggest that he wouldn't meet his historic death eventually. Treasure Island was notorious for playing fast and loose with historical events. We felt like we were empowered to play with dates as needed.
What's next for you?
Steinberg: One of the pilots Robert is writing is another big canvas period drama.
Levine: It's a period that, like Black Sails, people have a passing familiarity with, but it's crusted over with crude stories and preconceptions. Once again, the impulse is to strip all that away and present the story anew.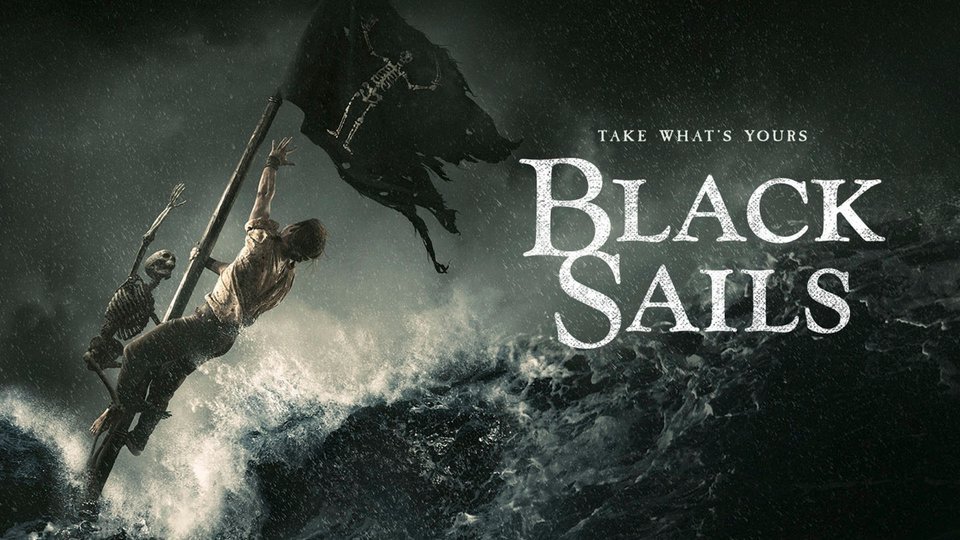 Powered by