In 'Black Sails' Final Voyage, 'No One is Untouchable'
The final season of Black Sails, Starz's ambitious Treasure Island prequel, begins soon after the buccaneers' humiliation of the British in an early 18th-century battle. "The war becomes a blood feud that turns both sides dark," says executive producer Jonathan E. Steinberg.
The remaining forces are hungry for revenge, and conflicted Nassau governor Woodes Rogers "finds his civility slipping away," Steinberg says. Feared pirate Captain Flint has John Silver at his side—and they're coming for Rogers. Fellow pirate Jack Rackham, advised by the notorious Blackbeard, is focused on avenging the hanging of his friend by orders of Rogers's lover, Eleanor, a former ally.
RELATED: Black Sails' Pirates Face New Adversary in Final Season
For pirate history buffs and Treasure Island fans, Steinberg has a warning; "If you know the history, you'll see us winking at it. We'll mess with the timeline and give it a bit of a sin, but hopefully," he adds, "we won't undermine the soul."
There will be deviation from the novel as well. "Though there will be connections to it which will be clear that we acknowledge as canon, there are also moments that you'll realize that maybe Treasure Island is a fictionalization of this history that we're building. And at the end of the day, " he notes, "it's a children's book."
So as the Golden Age of piracy starts to tarnish, Steinberg notes, "There's a certain freedom going into the final season knowing that no one is untouchable." But don't fear too much, he adds. "We didn't have an intent to recreate the last act of Hamlet and go out on a pile of dead bodies. It would be oppressively unpleasant to just watch the characters suffer and die." But, even if favorite characters are safe, there are fates worse than death."
Because some will live, could there be a spin-off? "There are certainly characters who survive that I would pay to go to see the movie about what happens next to them," is the producer's cryptic non-answer.
Steinberg gives TV Insider the skinny on what's up with characters old and new.
Captain Flint (Toby Stephens)
The one-time British officer drummed out for loving a man, who became a fearsome pirate. Familiar to TI fans as someone dark in Silver's past.
"The show was conceived to be about the tragic demise of Flint—and the rise of Long John Silver. That's always been the soul of it. But it's a little more complicated than that." In the season's early episode, Flint is obsessed with paying back Nassau governor Woodes Rogers for his sins to those Flint loved."
Governor Woodes Rogers (Luke Roberts)
The former British privateer captain who's now Nassau's leader appointed by the crown.
"At the end of season 3, there was a dark side to him that was not there when we first met him. This season we'll see how far he'll go at certain points, but also the moments in which he gets uncomfortable and feels some self-awareness that his darker side is making decisions that his better self will regret."
Eleanor Guthrie (Hannah New)
Formerly a powerful merchant and pirate ally, she's now wife to Rogers who saved her from being hanged for piracy in London in exchange for helping him govern Nassau by either turning the pirates or see them executed.
"Eleanor and Rogers are advocating something it's hard to argue with. They want things to stabilize; they want civilization; they want some measure of commerce that will allow everyone to stop killing each other. That's not Eleanor's only conflict. She's someone who lived without gender norms and was able to hold power and do thing that in London a woman would have a much harder time achieving. She'll have to wrestle with literally and figuratively being corseted by this new role. It's uncomfortable for her and for us, because we've seen her so empowered."
Max (Jessica Parker Kennedy)
A tough and shrewd onetime slave, brothel owner and former lover of both Eleanor and female pirate Anne Bonny (Clara Paget).
 "At the top of the season, all Max wants is for the violence to end for and for people in Nassau to be able to live their lives freely. She has a bad feeling about the way Rogers and Eleanor are allowing things to take place that will drive this whole thing off a cliff. As a woman of color, it's difficult for her to survive this civilizing transformation of Nassau, and come out with any influence and power. We will continue the [love triangle] story between Max, Capt. Jack Rackham and Anne Bonny.
Jack Rackham (Toby Schmitz)
Now a captain but formerly considered a lightweight in the pirate world, the bright but sometimes hapless Rackham is deeply devoted to the rough-and-tumble Bonny.
"Jack has achieved a certain status among the pirates, which he's been after for a long time, but he's consumed by a need to avenge his friend Charles Vane's death and prove that he's capable of that kind of revenge. He and Edward Teach aka Blackbeard (Ray Stevenson) are partners and a strange pairing. Watching them develop as a relationship was a lot of fun."
Flint and Long John Silver (Luke Arnold)
The tortured pirate captain and the one-legged former cook and complicated Treasure Island villain
 "At the beginning of the season Flint and Silver are as close as they have ever been. They've earned each other's trust. But there's this fear that something will come between them and that if it does, the resulting conflict may be too much for both of them to survive."
Israel Hands (David Wilmot)
In real life, Hands was second command to Edward Teach; in Treasure Island, he was a pilot under Silver, who betrayed his captain.
 "Israel Hands is a character we've known since season one would appear at some point. He plays a very big role in Silver's relationship with Flint. We'll see how that goes."
Black Sails, Season Premiere Sunday, Jan. 29, 9/8c, Starz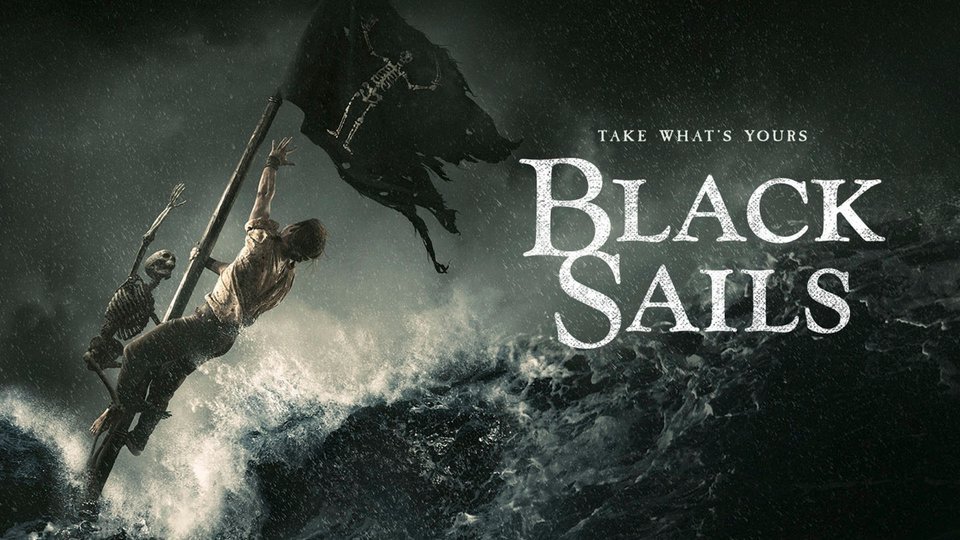 Powered by