The 'Black Sails' Death Toll Ticks Up by 2; Actress Talks Harrowing Death Scene
First it was pirate Charles Vane (Zach McGowan), then his infamous mentor Edward Teach, aka Blackbeard (Ray Stevenson), and now, with Sunday's episode, Black Sails added to its rising death toll and killed off both Eleanor Guthrie (Hannah New), the former pirate ally turned wife of the British governor of Nassau, and Madi Scott (Zethu Diomo), an escaped slave and rebel leader who was Long John Silver's (Luke Arnold) lover.
New, the British actress who has played Eleanor since the Black Sail's pilot, shares her feelings about her character's desperate death and her often as desperate life, and why she switched sides from the pirates to the Brits.
That was an unexpected, violent and very sad death scene particularly since Eleanor was pregnant. When did you learn that she'd die fighting off a Spanish soldier trying to rape her?
I knew at the beginning of the season, which was really great, because I'd know everything leading up to her death. I knew I would get some fabulous dramatic scenes involving reconciliation and finally some kick-ass scenes.
Were you yearning to get down and dirty?
I'd been wanting to do some fighting for ages, but when I got the first draft of the death scene, there were eight different weapons! I thought, "So you guys were saving it up for me to use all at once."
Did you get serious fight training?
We were on such a tight schedule that I had maybe two hours of rehearsal one morning. Steve Boyum, who directed, came from the stunt world but he knew how to organize the emotion as well as the technical things. He directed the moving scene when Eleanor went into her former lover Vane's cell before he was hanged.
The scene was very long and very physical. Were you hurt at all?
The weekend after, I was absolutely covered in bruises. Even though I wore full padding. I felt like I had been hit by a ten-ton truck. I called Clara Paget [who plays pirate Anne Bonny] and asked if that was normal. She said, "Yup. Welcome to my world."
Eleanor died with Madi, whose father Mr. Scott (Hakeem Kae-Kazim) had been almost a surrogate father to her as well. Was that a good resolution to that fraught relationship for these women on opposite sides of the struggle for Nassau?
Yes, so many things came full circle. It was incredible to see Eleanor comes to terms with painful things in her past. She lacked family love as a child and it impacted her ability to love as an adult. She always had to protect herself. Her mother died in the first Spanish raid, and she was told that Madi and her mother were lost. So that fact that she got to look this woman in the face, made her reevaluate everything she believed in a few moments.
Eleanor had a strong goodbye scene with Max (Jessica Parker Kennedy)—another onetime lover– in the prior week's episode when she admitted she almost ran away with Max, but just couldn't leave Nassau.
In versions of the script, she did answer Max's question, 'What would have been enough for you to be with me?' The answer would have been she was unable to really love. Max was the one person that gave her unconditional love. With Vane, they had passion, an intense chemistry. And yet, when she had to make a choice between him and saving the island, she did what she thought was the right thing to do. See him hanged. It's fitting that everyone who loved Eleanor was betrayed by her desire to make the island work.
How did being pregnant with the governor Woodes Rogers'(Luke Roberts) child affect Eleanor?
She knew she'd have to be responsible to give love to a child, so she wouldn't turn out like her with so much trauma and pain. She remembers her mother saying to her father in an argument that Nassau was no place to raise a little girl. And she spent her life trying to prove her wrong. Pregnant, she finally realized something is bigger than the island and she has to let it go. That's why she arranged to give Nassau up for the Spanish treasure so she and the governor could leave.
Does Woods learn that she's pregnant?
I don't know about that. [Laughs]
Why did she marry Rogers? Out of gratitude because he saved her from a hangman's noose in England? That he might save the island? Or out of love?
The first two reasons. He was her savior. She was opposed to him ideologically in the beginning but then came to respect him because he wanted it to be stable functioning commercial center in which everyone can prosper. she falls in love with this ideal of this man. She doesn't see the darkness and brutality in him.
Her dying words indicate that. She begs Captain Flint (Toby Stephens) to tell her that her husband wasn't with the Spanish invaders. I assume so that she could die without that on her conscience. He lied and says no.
It was absolutely the right thing to do, giving her that one moment of peace. She had been searching her entire life for peace and stability because she'd been surrounded by violence. It was an incredibly kind and humane act that Flint did. That tableau of Flint watching the house burn where he had spent time with his dear friend Miranda Barlow [Louise Barnes] while Eleanor dies in his arms is incredibly poignant. It's giving her peace but he now knows that there's no place for him to go. For the writers and directors to bring so much into one image is pretty incredible.
Eleanor and Max are two of the show's most complex characters. They also shift alliances, when needed. Is it because they are females in a very male dominated world? Can they be forgiven for their betrayals because of their lack of power?
You have to compare what Max and Eleanor had to do with what the pirates had to do. For instance, Flint killing his quartermaster and friend. The men betrayed others but when women do it, it seems more abhorrent to people. Quite often the betrayals they have to perform are in view of the greater good, this larger vision of what they are trying to fight for.
You're saying that they're not necessarily villains.
There's no character in this show that can be seen in a binary way: he's good and she's bad. That's why there's so much debate about what drives these characters. But female characters get judged very harshly for the things they do. These women, like the men on the island, are survivors and they do what they have to do to survive
The deaths of Eleanor and Madi left two grieving men on very opposite sides. How will that affect them? Destroy any chance at compromise?
Without these women, who is the voice of reason? We've seen Flint get lost after Miranda's hanging. It's incredibly dangerous now for everyone.
Do you know how Black Sails ends?
Yes. I've seen all the episodes and I'm sworn to secrecy. I can tell you two things: You will get to see some incredible new locations; and, for the fans of Treasure Island, there's some beautiful little moments and geeky references that people will find satisfying. I know I found them super satisfying.
Will anyone survive the finale?
All I can say is that no one's safe!
What's next for you?
I just came back from Toronto as a guest star on a show called The Strain.
From pirates to scary vampires. Do you play one of the fangsters?
I'm a character relating to the backstory of the ancient half-vampire Mr. Quinlin who's played by Rupert Penry-Jones, who was Thomas Hamilton [Flint's true love] in Black Sails!
Black Sails, Sundays, 9/8c, Starz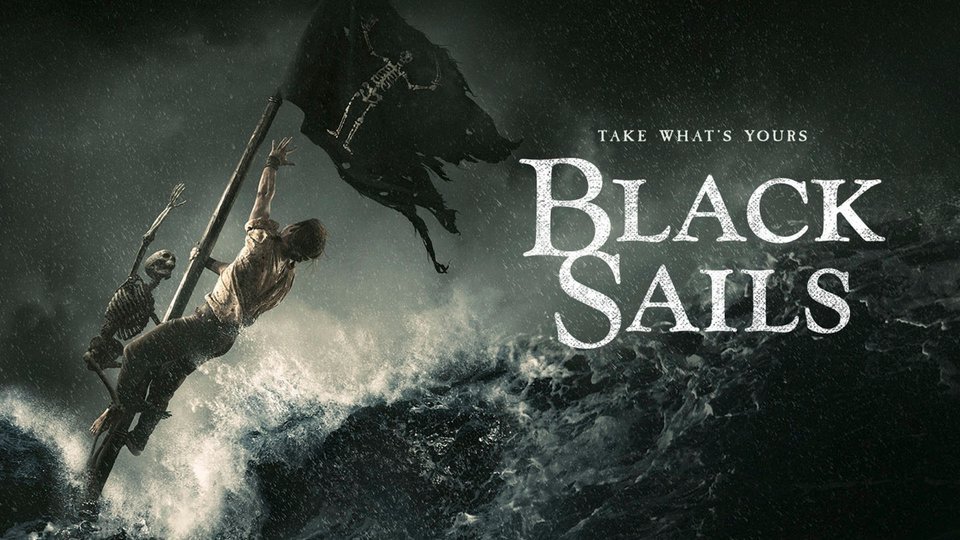 Powered by