Why Mary Mattered: A Reflection on the Life and Legacy of Mary Tyler Moore
Ohhhhh, Maaare!
That collective groan, echoing the classic "Oh, Rob!" catchphrase that first endeared the world to the charms of Mary Tyler Moore on The Dick Van Dyke Show, is how I imagine her generations of fans reacted to learning of the TV legend's passing Wednesday at 80. While doing a series of radio interviews after the news broke, I wasn't the least surprised to hear every anchor (especially the women) reflect on the impact Mary Richards (from The Mary Tyler Moore Show) had on their own career aspirations.
Just listen to Oprah Winfrey. "I think Mary Tyler Moore probably had more influence on my career than any other single person or force," she said in a 2015 PBS special. "When you see somebody accomplishing something that your heart also desires and you see them do it so well, the message of that is: That is possible." Clips of Winfrey collapsing in tears when her role model surprised the host during a 1997 taping of The Oprah Winfrey Show only reinforced what a powerful cultural icon Moore had become.
It's rare for anyone to land a role that defines an era. Mary Tyler Moore had two. As the winsome Laura Petrie to Dick Van Dyke's affable Rob on The Dick Van Dyke Show (1961-66), she was "the Grace Kelly of comediennes," says the show's creator, Carl Reiner.
The stars' easy rapport and fresh, youthful sensuality reflected the Camelot era of the Kennedy years. "We brought romance to comedy, and yes, Rob and Laura had sex!" Moore insisted in a 2004 TV Guide Magazine interview, despite CBS's demand that the couple sleep in separate beds. (As if!) Sporting stylish Capri pants in the Petries' cozy New Rochelle home, Moore's Laura was also a fashion trendsetter. Flanked by more established pros, the young actress more than held her own, winning the first two of her six Emmys.
RELATED: Where to Watch The Mary Tyler Moore Show and The Dick Van Dyke Show
She would win four more times as the universally adored Mary Richards on The Mary Tyler Moore Show (1970-77), the flagship series of the MTM Enterprises production company she founded with second husband Grant Tinker. More than a star, Mary Tyler Moore had become a brand, and though she would describe her role at MTM as more of a figurehead, her name and the whimsical meowing-cat logo—spoofing the MGM lion—represented much of the best of TV in the 1970s and 1980s, both in comedy (The Bob Newhart Show, MTM spinoffs Rhoda and Phyllis, WKRP in Cincinnati) and drama (Hill Street Blues, St. Elsewhere, The White Shadow, Lou Grant).
As Mary Richards, Moore became a perhaps unwitting emblem of the 1970s feminist movement. She and the producers had pitched the character to CBS as newly divorced, but the network balked, fearing her fans would assume Laura had somehow left Rob. (A year before the show's premiere, she had reunited with Dick Van Dyke on a musical special.) Instead, Mary moved to Minneapolis to make it on her own after a breakup. "As it turns out, a career woman of 30 who's never been married is a more radical, more liberated concept than a divorcee," the show's co-creator Allan Burns told TV Guide Magazine in 1975.
Ed Asner's lovably gruff Lou Grant may have hated her spunk (at least at first), but the audience couldn't get enough of this proudly independent Mary, who we embraced as something of a soulmate sister, or eternal best friend, finding family among her colleagues in the WJM TV-newsroom workplace and with her colorful gal pals, one of the greatest ensembles ever assembled for TV: Valerie Harper as Rhoda, Cloris Leachman as Phyllis, Gavin McLeod as Murray, Ted Knight as bumbling Ted Baxter, Betty White as Sue Ann, to name just a few.
RELATED: See Mary Tyler Moore's 28 TV Guide Magazine Covers
As Mary Richards grew more confident at work and at home, intimating a sex life without ever becoming a rom-com cliché, Moore's innate vulnerability and grace kept the character from ever feeling larger than life, even as she led a life so many viewers aspired to. (I started college shortly after The Mary Tyler Moore Show ended, still at the top of its game after seven seasons, and I remember so many people hanging giant initials, like Mary's "M," on their dorm and apartment walls.)
Moore's life was marked by struggle, with diabetes and alcoholism, and tragedy, including the accidental shooting death of her only son. (She would often say her greatest regret was not having more children.) She confronted her darker side with admirable candor in the autobiography After All, and showed her dramatic range in an Oscar-nominated performance as a repressed wife and mother in 1980's Ordinary People, the same year she won a special Tony Award as a quadriplegic in the Broadway production of Whose Life Is It Anyway?
While she never again achieved the level of success and acclaim on TV of her two breakout roles, she found new purpose as an advocate for animal rights and the Juvenile Diabetes Research Foundation, and contentment with third husband Dr. Robert Levine. On occasion, she would stoke the fires of nostalgia, reuniting with Harper on a misbegotten Mary and Rhoda TV-movie in 2000 and, obviously frail in 2013, making her final TV appearance with her beloved MTM co-stars (Harper, Leachman, Georgia Engel) on White's Hot in Cleveland sitcom.
To her fans, she'll always be that free spirit who tossed her hat in the air with abandon and hope for the future. "A lot of people have said, 'Gosh, when I used to watch you, I wanted to be like you, like Mary Richards'," she told TV Guide Magazine in 1993.
"And my answer has always been, 'So did I'."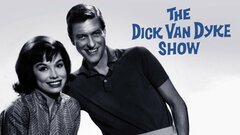 Powered by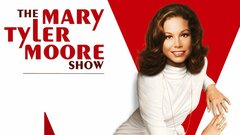 Powered by