11 Things We Learned From Tina Fey's Tribeca Talks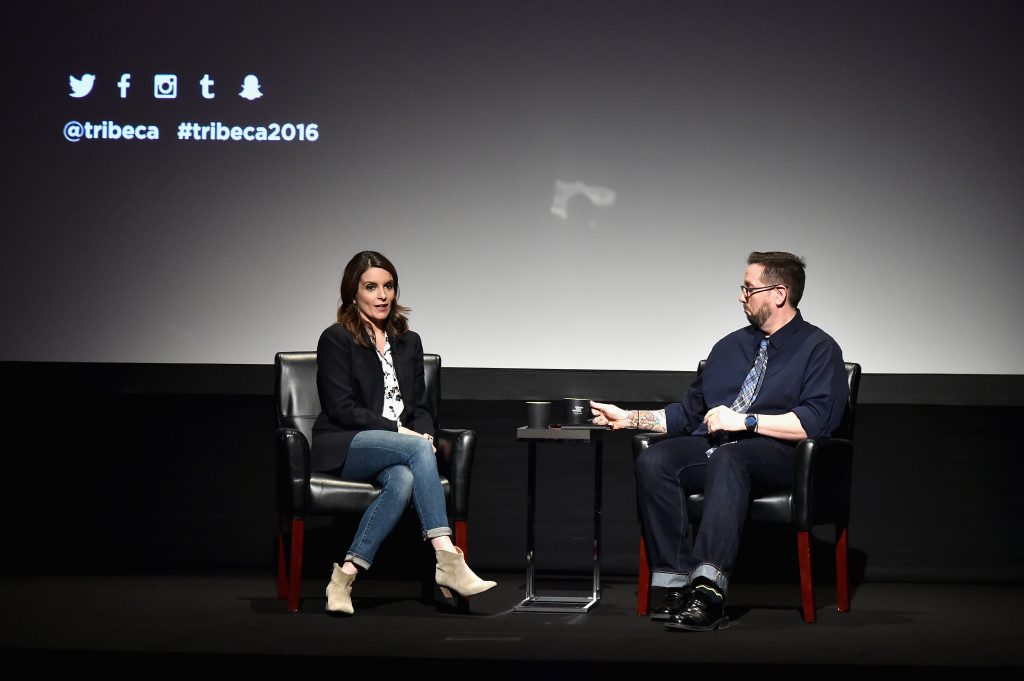 On Tuesday, April 19 writer-producer-actor Tina Fey sat down with our very own Damian Holbrook for Tribeca Film Festival's Tribeca Talks event. The two chatted about Unbreakable Kimmy Schmidt's second season (note: this story does contain spoilers for the season), Mean Girls, how she got her SAG card, and much more.
We've cobbled together some of the most enlightening moments from the night, so you can get to know the woman who brought Liz Lemon onto TV, and her many projects, just a little bit better.
One of Unbreakable Kimmy's Schmidt's Stories Was Protection for the Show
For those who haven't binged all of Unbreakable Kimmy Schmidt since it was released on April 15, you may not know that Kimmy (Ellie Kemper) loses her virginity this season. "I didn't know when Ellie was going to get pregnant in real life, and when it would time out, and I was a little bit protecting myself in case we needed an on-camera pregnancy," Fey explained. Luckily for the show, it was unnecessary as Kemper is due to have her first child in August. Some would even say, it's a miracle!
Fey Always Wanted to Play This Season's Therapist in Unbreakable Kimmy Schmidt
Fey originally portrayed one half of a ridiculous lawyer duo in Season 1 of Unbreakable Kimmy Schmidt, but in Season 2 she plays a drunken therapist that wanders into Kimmy's Uber. "This is the role that I had in the back of my mind from the moment we pitched the pilot, and then at the end of Season 1, I was coerced by the writers to play Marcia Clark." She later joked, "Sarah Paulson was already booked."
While both Kimmy, and Fey's character (Andrea Bayden), help each other in the end, "Kimmy needs to learn that she cannot fix everyone," Fey says.
RELATED: 5 Crazy Coincidences in Unbreakable Kimmy Schmidt
She Watched The People v. O.J. Simpson and Loves HGTV
"I really was very into The People v. O.J. Simpson. I thought that was so well-written," Fey says of the Ryan Murphy-produced series. "For the first time in like 10 years, I called the Television Academy so they could rejigger my thing so I could vote for the acting categories," she added.
She also watches a bunch of HGTV, citing Tiny House Hunters and Fixer Upper, while also joking, "They should do Tiny House Hunters with Little People."
Fey and Amy Poehler Used to Work For $75/Show
The fellow SNL alums and Golden Globe hosts first met in Chicago and toured together for Second City, "so we'd go around in a van with like seven other people and go shows for $75 a show, like the world's worst strippers."
When people ask why they don't do a series together in addition to their films and hosting gigs, "it's because we're actually both alphas, and so it works in short spurts," Fey explains. Poehler played Fey on a live episode of 30 Rock once (sharing an episode with Kim Kardashian), but Fey never appeared on Parks and Recreation.
RELATED: CBS Orders Pilot for Tina Fey-Robert Carlock Produced Comedy The Kicker
She Got Her SAG Card From Doing Beer League
Fey appeared in 2006's indie sports film, Artie Lange's Beer League, which was directed by Frank Sebastiano, who was writing jokes for Saturday Night Live at the time. "He asked me to be in it, and it ended up costing me three grand," Fey says of having to purchase her SAG card after appearing in the film. In addition, she was eight months pregnant at the time of filming.
RELATED: 7 Celebs Share Their SAG Card Stories (VIDEO)
Mean Girls Was Originally Written as an R-Rated Film with Fey's Character Front and Center
"The more I started working on the script, the smaller and smaller my part got, because the girls were much more interesting," she says. "It started as an R, and then it moved slowly to be cleaner, and better."
A Mean Girls Musical is Officially in the Works
You go Glen Coco! "We're working on the musical adaptation, which we're really excited about," she announced. In her extra time between seasons of Kimmy Schmidt (which will be slightly longer due to Kemper's pregnancy), she'll work on bringing the ladies of North Shore High School into a musical context. Now let's hope it premieres on October 3.
She was a Former Real Housewives Addict
Although she isn't currently up-to-date, Fey loves The Real Housewives of New York, calling Sonja a "fascinating character." She also recalls chasing Countess LuAnn down the street once to talk.
Could the two worlds ever collide on Unbreakable Kimmy Schmidt? "I feel like they could live in that universe … They'd definitely live in Jacqueline's (Jane Krakowski) world," she says.
She Auditioned for the 2014 Musical Film Into the Woods
In a year off between shows she says, "I tried to beg my way into that movie." She auditioned for the role of The Baker's Wife, which was eventually played by Emily Blunt. She hopes any videos taken of her singing have since disappeared.
She Doesn't Have Any Immediate Plans to Direct
Although she has producing, writing and acting onto her resume, she isn't that interested in becoming a quadruple-threat. "I'd say 'never say never,' I really respect directing … I just don't understand or really care about cameras," she joked.
If Her Comedy Career Hadn't Taken Off, She Would Have Taught Improv
When she was younger, she didn't really think about failure, at most she says she thought, "If this doesn't happen, I'll stay in Chicago and teach improv and that would be good too. That's not a bad life either."
Ironically, Jon Hamm (who appears in UKS as Reverend Richard Wayne Gary Wayne) actually taught Kemper improv when she was in the ninth grade.
Unbreakable Kimmy Schmidt, Season 2, streaming on Netflix.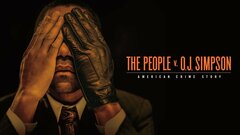 Powered by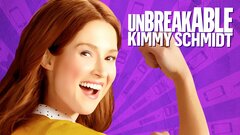 Powered by