From 'Game of Thrones' to 'Orange Is the New Black': TV's Women Who Most Inspire Us
Women's History Month is all about celebrating strong, inspirational women and their stories, something we see on network, cable and streaming shows more and more these days. The age of peak TV has made it increasingly possible for female characters to take center stage. With a broader range of platforms available to showcase their stories, there's no shortage of incredible women on TV, from indomitable female characters to the brilliant and talented actresses and creators behind them.
In honor of Women's History Month, the writers and editors at TVInsider and TV Guide Magazine told us all about their top TV women.
Rosalee (Jurnee Smollett-Bell), Underground
If I ever need someone to have my back, I might well choose Underground's undaunted Rosalee, a.k.a. "The Black Rose." Played on the thrilling WGN America antebellum drama by Jurnee Smollett-Bell with fierce determination and a way with a weapon, Rosalee is an escaped slave who's become a powerful savior on the Underground Railroad.
Being seriously pregnant this year hasn't stopped her mission to not only help other fugitive slaves escape north but to rescue her love Noah (the equally impressive Aldis Hodge), her mother Ernestine (Amirah Vann) and little brother James (Maceo Smedley) from bondage.
Rosalee is brave as hell, but that doesn't mean she never loses hope, which makes her even more of a superhero in my book. It also doesn't hurt that she has the real-life Moses of the Railroad, Harriet Tubman (Aisha Hinds) as her mentor. This is a woman who, like her namesake flower, may be pretty and delicate, but men with harm in mind should watch out for her thorns! —Ileane Rudolph, TV Guide Magazine senior writer
Cotton (Amiyah Scott), Star
The actress who plays Queen Latifah's daughter Cotton shares a lot with her character: Both are trans women of color, both are deliciously entertaining and they are both making big things happen. On the Fox drama's season finale, Cotton was busted for theft seconds before going under for her "bottom surgery," which in itself has been a boldly unfiltered storyline that is pretty much historic for network TV.
Offscreen, Scott is breaking ground as one of the first trans actresses in a network series regular role whose gender is not the only thing about her. She is complicated, ambitious, ethically challenged and, honestly, amazing to watch. It takes a lot to hold your own against a force like Latifah, and Scott brings it with a style that leaves no question: This is a woman to watch and celebrate. —Damian Holbrook, TV Guide Magazine senior writer
Lt. Olivia Benson (Mariska Hargitay), Law & Order: Special Victims Unit
Even after Cagney & Lacey went off the air, it still proved difficult to find a leading policewoman who was granted the opportunity to carry a show the way Hargitay has since costar Chris Meloni left the show in 2011. What makes her character Lt. Olivia Benson special is that she's not a superwoman, a stock ballbuster, or a writer-created saint. She's a flawed but fierce warrior for women's rights and victims of abuse who, despite her obstacles, still takes everything one careful day at a time. —Jason Clarke, TV Guide Magazine associate editor
See Also
Mariska Hargitay and the cast of the long-running NBC series gathered in NYC for a festive fete.
Sophia Burset, Cameron Wirth (Laverne Cox), Orange is the New Black, Doubt
CBS has confirmed that Doubt will return at some point this year, but it's still one hell of a bummer that the only show on network TV to feature a transgender lead is essentially DOA. That doesn't change the fact that star Laverne Cox broke some major ground with her role on the legal drama.
It's also not the only ground she's broken: She was the first African-American trans person to both produce and star in her own show, VH1's TRANSform Me, and she was the first openly trans person to be nominated for an Emmy for her role on Netflix's Orange is the New Black.
Cox's role as an activist and an outspoken voice for transgender issues in the media is probably what is most inspiring. Actors and other Hollywood types can often be imperfect mouthpieces for progressive ideas, but for obvious reasons, Cox really knows her stuff. Without fail, in all of her media appearances she is razor sharp, articulating the trans experience in a way that gracefully decimates any argument against transgender rights. —John Russell, TV Guide Magazine staff writer
Kim Wexler (Rhea Seehorn), Better Call Saul
For me, Better Call Saul's best surprise wasn't how much I could love Jimmy McGill, but rather the introduction to Kim Wexler (Rhea Seehorn), the future Saul Goodman's best girl, biggest fan and longtime conscience. She's a standout, not because this is a largely male cast, but because she is a gorgeously complex conduit between Jimmy's world and that of Chuck and HHM and everyone else who doesn't quite get the guy's loyal heart and kooky resourcefulness.
I enjoy a multitude of televised ladies in 30- to 60-minute doses, but there are few I'd want to hang out with at my local beer hall for any length of time. I'd buy a round and save a barstool all day long for Rhea and/or Kim. —Lori Acken, NTVB senior writer
Elena Alvarez (Isabella Gomez), One Day at a Time
Possibly one of the most important characters on television this season, Elena (Isabella Gomez) is a Latinx, lesbian feminist who is not afraid to speak her mind on both current and traditional matters, both in her Latinx and American cultures.
Her coming out story was one of the most nuanced storylines I have seen on TV in a long time, and her voice and ideas about feminism are something that many Latinx people still don't get a chance to see today. Not to mention that her grandmother is played by the legendary Rita Moreno! She is definitely someone that we've needed on TV for a long time, and I can't wait to see more of her in Season 2 of the Netflix series. —Tamara Fuentes, TV Guide Magazine editorial intern
Daenerys Targaryen, Game of Thrones
On her quest to reclaim the iron throne, Daenerys Targaryen (Emilia Clarke) has become one of the most powerful women on TV, going from the timid girl living in the shadow of her abusive brother to the unstoppable Mother of Dragons. Smart and fearless, Dany's reign has only just begun as she sails to Westeros in the upcoming season to reclaim what's rightfully hers with blood and fire. —Amanda Hayman, TV Guide Magazine editorial intern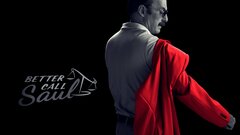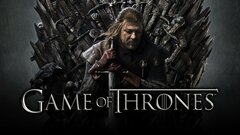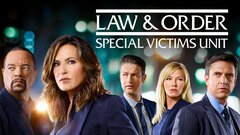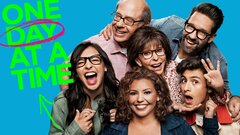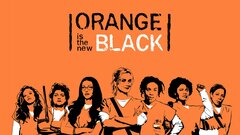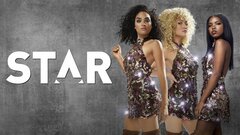 Star
where to stream