How Laverne Cox Helped Shape Her Groundbreaking 'Doubt' Character
Laverne Cox is used to being a groundbreaker. From her breakout role on Netflix's Orange is the New Black to appearing on the cover of Time Magazine for its Trangender Tipping Point story in 2014 to winning a Daytime Emmy (for her special Laverne Cox Presents: The T Word) in 2015 to being an activist and working tirelessly to make people understand that trans people are are not as different as you and me, Cox has been busy.
All that said, she is just getting started, and on February 15 she'll break new ground as the first trans actress playing a series regular role (which happens to be a trans character) on a broadcast network drama. In CBS's Doubt, star Katherine Heigl is a lawyer stuck between a rock and a hard place when she defends an accused murderer (Steven Pasquale), who she also develops romantic feels for. Cox's Cameron Wirth is her very capable (and well-dressed) colleague at Roth & Associates and faces her own challenges with cases and a love life that we'll see explored in the show's first season.
See Also
Get ready for a riotous fifth season!
TV Insider was on the set of Doubt during filming and sat down with Cox to find out about the early conversations she had with the show's writers about her character, what she learned about the law from her character and whether we're done seeing her as inmate Sophia on the show that made her famous.
Having seen the first few Doubt episodes, Cameron is such an amazing role for you to play. How's it been for you?
It's been really intense. I never had all this material on Orange is the New Black so I have to learn material a lot faster and the network schedule is really different than Netflix, but I love this character. I love this show. I think it's really smart and really funny and there's some real revolutionary stuff going on with Cameron's character.
Yeah. I love it. The fact that it's a CBS show, we don't usually see these kinds of stories told too much. There is something groundbreaking about it. Do you feel it's groundbreaking?
What's funny is when I read the pilot over a year and a half ago, I knew they were interested in me auditioning for it and I was like, "This doesn't seem to be a trans character." Then more than half way through there's one little line, one little indication that Cameron is trans but it's really about her being this attorney who defends people, who's really good at what she does and has this capacity to empathize with her clients and convey the empathy to a jury or to a judge and that's really what this is about.
The trans stuff, I feel like it really gets revolutionary and groundbreaking when it comes to her love life. We get to explore that in a way that I've never seen on television or in a movie ever before but it's been really intense reading scripts and having storylines that I've lived but I've never seen on camera before and I get to be a vessel for that. It's really awesome.
What were some of your conversations about with [executive producers] Tony Phalen and Joan Rater about the direction of the character? I know since their son is trans and an actor (Tom Phalen, who has recurred on The Fosters), they have some knowledge on the subject.
It's so funny. When I auditioned for this, Joan and Tony were like, "Oh, you've talked to our son on Twitter." I asked, "Who's your son?" And I'm like, "Oh, Tom Phelan!" A year before I auditioned for this it was in the press that Tom booked The Fosters and I just tweeted him and said, "Congratulations. I think us trans actors need to stick together." The conversations were really about Cameron's trans-ness being only one part of her and not something that we lead with her. That it. She's trans and now what? So many parts in my life I've chosen because I'm an actress and I have a public platform to talk about being trans and talk about my experiences around that a lot but with people I know and love, it doesn't really come up. On set here when we're talking about something in the storyline it will come up but I'm just a chick doing my thing.
Early on they invited all the actors to the writers' room, which was really different for me. I've never been invited to a writers' room before and I've always wanted to go into one so I got to sit with the writers and talk about what they had in mind for the characters and ideas I had and they listened to all of them, which was really cool. A lot of my ideas ended up in the script, which was really neat and the way in which they explored Cameron's love life I had a little bit to do with, which was cool. All of our writers are brilliant and Imogen Binnie, who happens to be trans, is one of our writers. I think it's a wonderful addition to our writers' room. Shout out to Jill Soloway and what she did with Transparent I think leading the way for us here to have a trans writer on staff.
Who is Cameron closest to in the firm? Does she have kind of a go-to person?
It's kind of fluctuated. I feel like it's Albert, played by Dulé Hill. But Sadie and Cameron get closer as the season goes along.
See Also
The new series will premiere on the streaming service this spring.
Are you surprised what you've learned about the law. I'm sure the dialogue alone in court can be something to get used to!
It's funny how much I already knew. I've been interested in the law for a very long time. I even thought about maybe going to law school at one point but I thought maybe I'll play a lawyer on TV one day and it will be much better. And hey, here I am. [laughs] There are some new things that I have learned. Some of our writers are former lawyers. There are lots of little things I've learned about deposing witnesses and doing direct examinations of witnesses in court versus cross-examination. Some procedural things I've learned so that's been really cool.
Will we see Sophia on the new season of Orange?
Yes, I shot some of Orange this season. I went from Rocky Horror Picture Show to some speaking engagements to shooting Orange to moving to LA and starting Doubt. I need a vacation desperately!
Doubt, Series premiere, February 15, 10/9c, CBS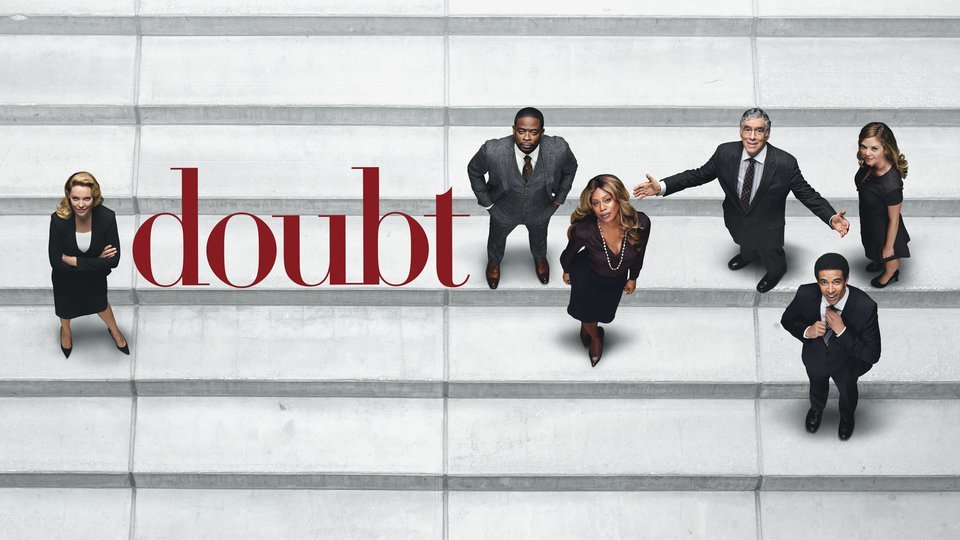 Doubt
where to stream
Powered by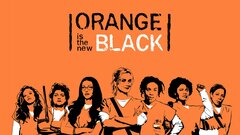 Powered by