Roush Review: 'Iron Fist' Lands Familiar Blows, Acorn's 'Striking Out' an Irish Charmer
First came Daredevil. Then Jessica Jones, and Luke Cage. Now it's Danny Rand's turn in Marvel's Iron Fist, and in many ways, he's the most conventional of the Marvel superheroes who've landed a Netflix gig in advance of joining forces for the future series The Defenders. That is, if there's anything ordinary about being a billionaire's son presumed dead for 15 years who, after being raised by warrior Himalayan monks, returns to New York, where his barefoot look and Zen enthusiasms are seen as signs of madness.
Finn Jones brings a scruffy, affable charm to Danny's Iron Fist origin story, which at first seems like a kung fu Arrow, with thankfully far fewer flashbacks. He's not exactly welcomed back with open arms by his well-heeled childhood chums who've taken over Rand Enterprises: the sibling act of Jessica Stroup as the more sympathetic Joy Meachum and a glowering Tom Pelphrey (Banshee) as brother Ward, a bully in bespoke. The more Danny tries to ingratiate himself with the Meachums, the more aggressively they tend to respond, with incarceration and hit squads.
Which is where that iron fist comes in handy—a glowing appendage that can burst through walls and fell an elevator full of assailants when Danny puts his mind to it. Though Iron Fist pulls its punches in the originality department, it excels in thrilling martial-arts action: not just Danny's, but that of his reluctant ally Colleen Wing (Jessica Henwick), a dojo master who makes extra money taking on fearsome opponents in brutal cage matches. I'd let them defend me anytime, though more even than usual, the Netflix all-at-once/more-is-more binge model makes for a very long 13 hours (I was able to see about half in advance). Iron Fist could just as easily have been a two-hour curtain raiser for the main event Marvel fans really want to see: The Defenders.
Marvel's Iron Fist, Series Premiere, Friday, March 17, Netflix
See Also
NBC's wildly silly mock-documentary send-up of the true-crime genre, 'Trial & Error,' scores too many cheap laughs, but John Lithgow is priceless as a befuddled murder suspect
Trying Times in Dublin: Perfectly timed for a St. Patrick's Day streaming launch, Acorn TV's delightful Striking Out is a real charmer from Ireland, at first look reminiscent of a legal Grey's Anatomy. Bless these shows from across the pond for actually leaving you wanting more, with only four breezy episodes in the first season, introducing the winningly winsome Amy Huberman as Tara Rafferty, a Dublin lawyer who's tougher than she looks. A good thing, too, because a weaker spirit would collapse at the rom-com complication Tara encounters in the pre-credits opener. On the night of her bachelorette party, she finds her fiancé (who's also her co-worker, also the boss's son) in an explicitly compromising position, and her outrage is not in the least diminished by the fact that she's lashing out at him with a sex toy.
Packing up her office quicker than The Good Fight's Diane Lockhart, Tara goes into business for herself, using a local café as an office—conjuring memories of my favorite bowling-alley lawyer, Ed—and taking on one of her more endearingly offbeat young clients (Brahm Gallagher, in Russell Tovey mode) as an employee. Self-assured in the courtroom but a mess in matters of the heart, Tara is a terrifically appealing heroine who's easy to root for, flanked by allies you yearn to get to know better. Even if green beer isn't your thing, Striking Out is an Irish delight that's anything but a strike-out.
Striking Out, Series Premiere, Friday, March 17, Acorn TV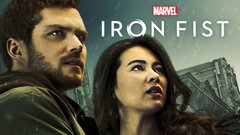 Powered by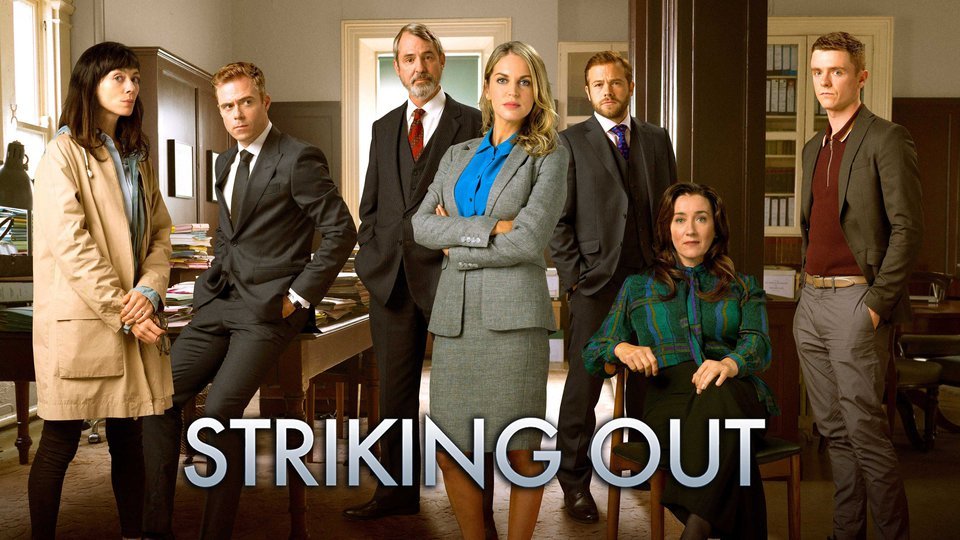 Powered by