'24: Legacy' Star on His Character's Fate: 'It Felt Like an Honor'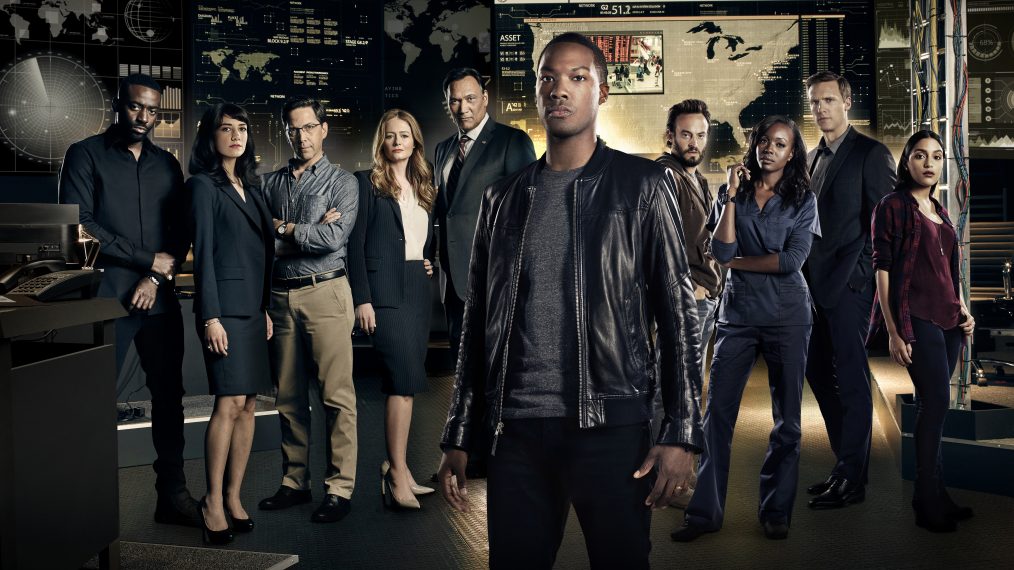 [Spoiler alert! This post contains major spoilers for the February 27 hour of 24: Legacy. Please don't read further if you haven't watched the episode.]
24: Legacy has lost its first character.
Before the season began, Mirando Otto (Rebecca) noted the cast was keenly aware that not everyone would be sticking around for the show's duration. "We sat down for the first reading and it was like the Last Supper," she laughed. "Who is going to get knifed first?"
The answer turned out to be Ben Grimes (Charlie Hofheimer)—Eric Carter's (Corey Hawkins) fellow Army Ranger who participated in the top-secret attack against terrorist Bin-Khalid.Ben led Eric to an arms dealer/former associate, Gabriel, who could give the duo intel on where the terrorists they were trying to track were…even though Ben owed the man $50,000.
RELATED: Sign up for TV Insider's 24: Legacy Newsletter
To test Eric's loyalty, Gabriel requested he shoot Ben. Eric, naturally, refused, despite the threat to his own life. The move impressed Gabriel who spared Eric—but had one of his men kill Ben.
We spoke with Hofheimer about Ben being Legacy's first major casualty.
At what point did the writers tell you Ben's time on the series was limited?
It's actually a funny story: I was warned at the cast welcome dinner. [Laughs] Apparently, a couple of episodes had been sent out to cast just prior to that dinner—and I think before the writers and producers had intended them to go out to cast. And recognizing I was going to be running home straight after the dinner to digest [Episodes] 4 and 5, that was the moment when [executive producer] Evan [Katz] wanted to talk to me directly. He said, 'I think you're going to like what we've got for him, but I don't think you're going to like the end.'
That said, we all understood going in that the nature of Grimes' character—there was writing on the wall. You could speculate it from the story itself. It wasn't an utter shock. I had heard there were permutations of the script where Grimes had died in Episode 2. And having had a chance to read everything and realizing they were doing this whole redemption arc and adding so much to the relationship with Eric Carter and Ben Grimes, it felt like an honor. There was a good reason the target was on my back: to propel the Eric Carter off on this path on his own.
This moment marks not only the first major death in this version of 24, but it also feels like it could be a pivotal moment for Eric—a loss that will shape his journey. As bittersweet as this must be for you, does that bit of knowledge help?
Absolutely. As actors and as crews and director alike, we're all serving the story. It absolutely made mythological sense to me that the one hero needed to be left alone to send him off for the rest of the mission. And like I said, it felt like it was a testament, in part, to the relationship that Corey and I were able to develop on screen; that they created Grimes' death for such a launching point for Eric Carter. It was hardly even bittersweet. Of course, in the moment, you're sad to go. But that's as much in the camaraderie and the family you feel you have made. But very quickly, the sting subsides. What's left is the realization that, what you said, this relationship and this death—and Grimes at large—is a catalyst and that his loss becomes a piece of Carter moving forward. I feel good about that.
There was a bit of foreshadowing in the hour. Do you think Ben was aware his time was coming to an end?
I do think when Carter confronts Grimes in the infirmary—and maybe even once when the list is taken by the terrorists, which I truly believe was never Grimes' intention—that doing right by Eric and redeeming himself becomes [his priority]. He has nothing left in life. His family was assassinated in the pilot. And while he has this vision of escaping the powers that be and a better life under the radar, I think the potential tragedy at hand breaks through Grimes'  turmoil. In that revelation is clear desire—even at the expense of his own life; he knows that Gabriel is owed $50,000, and he knows that Gabriel is not someone who will deal with that at the end of their encounter—and he's willing to risk himself. Does he believe there's a chance he could escape with his life? I think he does. But I do think before they enter the warehouse, the moment that does arrive may arrive. He does his best to live up to his own expectation.
What do you think was going through Ben's mind when Eric was told to shoot him?
It was hard; there were so many different things going on in that moment. On a basic level, he's afraid to die. Even though it might be across purposes, he's also hit with the feeling he has to do this. Eric has to do this.
It's funny, because you ask me this and I go back into that headspace. He's thinking, 'I knew this could have happened. He has to do this. Eric, do this, it's OK. I don't have anything to live for anymore.' I think there's also the thought and the impulse to protect Eric. In addition to that, if [Eric] doesn't shoot him in this moment, they're going to shoot [Eric].
I'm really so grateful to work with Corey Hawkins through all of this. I really believe that he and I found a kind of brotherhood. Not the same as, but aligning with, the Ben and Eric. Shooting a series is not war or life-and-death circumstances most of the time. It can be very intense and long. What Charlie Hofheimer was feeling had a lot of overlap with what Ben Grimes was feeling. In a way, I want nothing more than Corey to go on and helm this show and carry it to an even bigger audience. I want to do right by the story we're telling and for it to succeed.
What was your biggest challenge while playing Ben?
The process of developing your empathy for another human being to the point where you begin to feel what he feels.
We all have a general empathy for the soldiers we're aware are sacrificing themselves for our safety, but when approaching a character, you need to cultivate that. I needed to get more specific and cultivate that empathy to where it's degenerating immediate feelings from me. So the process became hours on the phone with the VA. It's a well-invited challenge, but it's always a challenge. And particularly in the case of Ben Grimes, to understand the plight of a veteran and one who hasn't lost a limb and is not openly or readily acknowledged as being wounded, and until the last decade, wasn't necessarily covered under provided service. To understand statistics like that, that almost by a factor of two, that between Iraq and Afghanistan, more of our soldiers died by coming home and killing themselves than died in combat. I guess aquatinting myself with the world of what war does to humans was a challenge. To not shy away from that, the righteous indignation and injustice and pain and fear that is not an acting exercise for so many soldiers. That was certainly a challenge.
24: Legacy, Mondays, 8/7c, Fox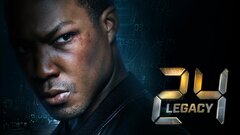 Powered by