'24: Legacy' Bosses on Finding the Right Lead in Corey Hawkins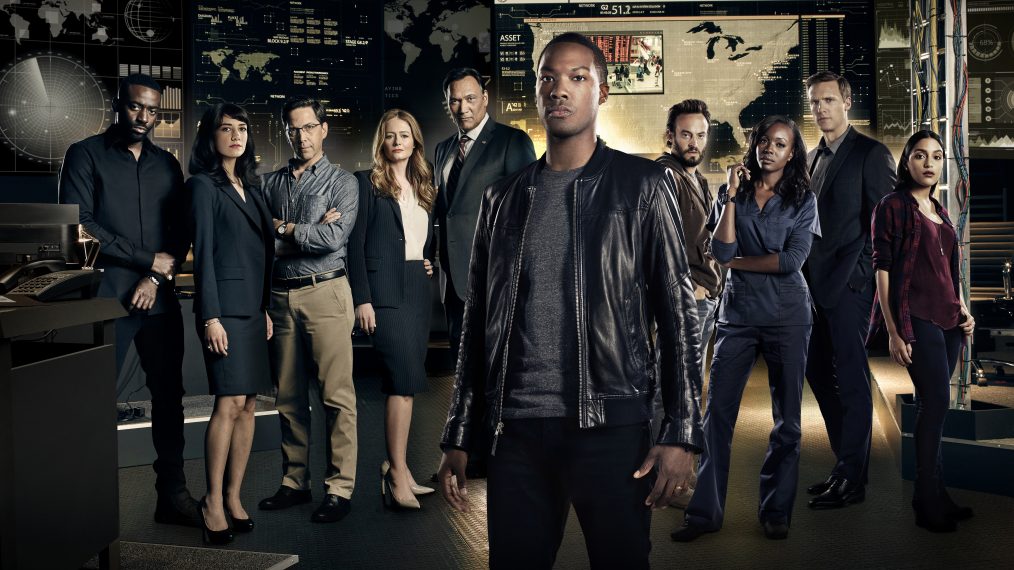 When it came time to find the new lead for the 24 franchise, the producers met with future series star Corey Hawkins in a very 24-esque way: Skype.
With Hawkins out of the country filming a movie, the initial conversations and audition had to occur digitally. "When we Skyped with him, we saw someone who had a believability and the ability to make us feel for him," executive producer Manny Coto said during the show's Television Critics Association panel. "The more important thing was less about selling our outlandish ideas, but carrying [the show] and being someone the audience likes immediately and identify with and lead us into this strange world. Corey had all of that. His youthfulness."
Added executive producer Howard Gordon: "To be charismatic on a Skype call from Australia…we closed the computer and knew in that moment we were done."
RELATED: 24: Legacy Key Art Teases a New Hero for a New Day
The producers lucked out that things fell into place, because Hawkins was the only actor they had their eye on for the role of former Army Ranger Eric Carter. "Corey really is the only actor we sent the script to," executive producer Evan Katz said. "He said yes. that never happens. We Skyped a couple of times when he was shooting Kong, and seeing him in this character is just great."
24: Legacy, Sunday, February 5, After the Super Bowl, Fox