Rachel Bloom: How Mary Tyler Moore Inspired Me
The tributes and remembrances just keep pouring in since the passing of Mary Tyler Moore was announced Wednesday. Women in the entertainment industry have been particularly forthcoming in expressing their appreciation of the late icon, who paved the way for characters like Liz Lemon and Jess Day.
RELATED: Mary Tyler Moore TV Guide Magazine Covers Through the Years
Crazy Ex-Girlfriend creator and star Rachel Bloom chimed in, chatting with NPR's Linda Holmes about the influence Moore's 1970s sitcom has had on her own show.
"This was the first television show about a single woman in the city finding her way, and not only is this show influential, but it inspired so many shows that I now base my show on," said Bloom. "It really is the foundation of so much of peak TV."
Bloom remembers watching The Mary Tyler Moore Show on Nick at Nite in the '90s and not realizing until later how revolutionary the show was. "[She] was a woman cracking jokes, not just a woman being the straight man for dudes cracking jokes. That was really cool to see."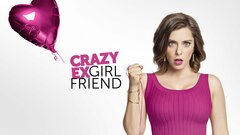 Powered by