TV Specials and Marathons Commemorate the Life and Career of Mary Tyler Moore
In the wake of the passing of famed actress Mary Tyler Moore on Wednesday, a number of networks have announced programming specials and marathons celebrating the life and career of the beloved star.
RELATED: Mary Tyler Moore TV Guide Magazine Covers Through the Years
MeTV also airs episodes of The Mary Tyler Moore in its regular rotation, and the network will remember Moore with a marathon of its own on Sunday, Jan. 29, beginning at 2/1c. Six of the best episodes of the iconic sitcom will be aired, including "Love Is All Around," which is the very first episode; the legendary "Chuckles Bites the Dust" episode and more.
On Monday, Jan. 30, beginning at 11/10c, getTV will pay tribute to Moore with some of her 1960s appearances. Things kick off with Moore's appearance on the hourlong 1969 special Dick Van Dyke and the Other Woman, a variety special that reunites the Dick Van Dyke Show duo for a night of laughs and music featuring a salute to the American woman. This is followed by a broadcast of the rare 1960 crime series Johnny Staccato, featuring Moore in an early guest role as a beauty pageant contestant who turns to private eye Staccato (John Cassavetes) for help when she is threatened by a mysterious man.
PBS stations will honor Moore with a rebroadcast of the 2015 documentary Mary Tyler Moore: A Celebration. The program celebrates Moore's 50-plus-year career, and features interviews with Dick Van Dyke, Betty White, Valerie Harper, Oprah Winfrey and many others. Check local listings to see if the PBS station in your area will be airing the special. Watch a clip below.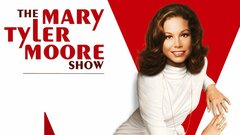 Powered by