Rachel Bloom Visits 'The Talk', Reveals Close Encounter With Naked Fan
Crazy Ex-Girlfriend creator and star Rachel Bloom stopped by The Talk Tuesday to gab with hosts Sheryl Underwood, Sara Gilbert, Sharon Osbourne, Aisha Tyler and Julie Chen about her character's continuing romantic foibles.
Like a lot of us, Chen wanted answers about where the love triangle that seems to be developing between Bloom's character Rachel, her fiancé Josh (Vincent Rodriguez) and her dreamy new boss (Scott Michael Foster) is going. But Bloom wasn't giving anything away ahead of the Season 2 finale, choosing instead to discuss the show's larger themes.
"The show—even though it's a romantic comedy about someone who gives up everything for love—is really about the pursuit of happiness," said Bloom. "And I think the question that we all have to ask ourselves is, Will love solve my problems?"
RELATED: Crazy Ex-Girlfriend's Rachel Bloom on Why TV Musicals Matter (VIDEO)
The Golden Globe winner also shared a hilarious and touching—in more ways than one—story about an encounter with a fan in a spa locker room. "We were both, like, covered in massage oil and half naked, but I gave her the biggest hug!"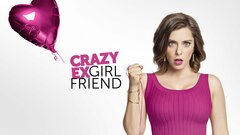 Powered by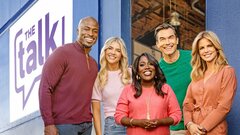 Powered by