'Crazy Ex-Girlfriend's Rachel Bloom on Why TV Musicals Matter (VIDEO)
From the first bar heard in Crazy Ex-Girlfriend's 2015 pilot, cocreator and star Rachel Bloom suddenly became the patron saint of the modern TV musical. A year later, she has a Golden Globe (for best actress in a musical or comedy) and two Emmy nominations (for original music). And we still can't get the brilliantly funny lyrics of ditties like "The Sexy Getting Ready Song" (about the undignified ways women prep for dates) and "Settle for Me" (a Fred and Ginger spoof about loving the one you're with) out of our heads.
So who better than Bloom—currently starring in the show's second season—to wax poetic about the importance of TV musicals, whether they be originals like her own series, pop mashups like Glee and Galavant or spirited revivals like NBC's upcoming Hairspray Live? Why just watch a show when you can dance to it?
Watch an exclusive musical scene from this week's episode, where Josh (Vincent Rodriguez III) has to cope with being alone for the first time in a long time:
---
Musicals have always been cool in my world. I'm an only child, so I hung out with a lot of adults. My grandfather was an amateur stand-up comedian and theater director. My mom played piano. I grew up singing showtunes. The first major musical I saw was a community theater production of Guys and Dolls. That had a real effect on me. I didn't go to New York City until I was 11, when I saw, in quick succession, The Phantom of the Opera and Beauty and the Beast on Broadway. I've been a fan of musicals for so long that there's a part of me that doesn't even know how aware or unaware other people are of them.
RELATED: Roush Review: Musical Comedy Fantasy on Crazy Ex-Girlfriend
However, I do know that TV musicals demonstrate to viewers that musical theater isn't just for that special trip to New York when you check out a Broadway show or that one time of year when the local high school puts on a play. When done right, it's a really effective form of storytelling. It can be used in a modern and—dare I say—edgy way. It isn't an outdated art form from the 1950s. It isn't Dorothy.
I got to make my show because my cocreator, Aline Brosh McKenna, saw the music videos I'd been making on YouTube and wanted to work together. The series was going to be a musical before we realized we wanted to make it Crazy Ex-Girlfriend. Originally, the purpose of the numbers was to show reality contrasted with fantasy—to juxtapose how we really are with how we see ourselves. In many ways, the songs are the subtext for the things that the characters wouldn't say. And, like in any musical, they come in at the emotional highs and lows of each episode. They help move the emotional story along and hit home the themes we're trying to express. It's hard to write original songs for each episode—really f—ing hard—but it's worth it.
I'd love for there to be more series like mine—and I'm surprised that there haven't been. I'd also enjoy seeing more existing musicals on TV (my favorite is Stephen Sondheim's Assassins, though I'm not sure how well that would go over). When I was growing up in the early 1990s, it was a real wasteland for musical television. There was … Sesame Street. Musicals weren't part of the conversation. I'd like to see anything on screen that's good and keeps the musical current. With Grease: Live, they found a cool and unique way to make it. And they got Thomas Kail, who directed Hamilton, to direct it.
If you look back at the golden age of musical theater, from the 1940s to the early 1970s, a lot of the time, showtunes were also what was big in pop music. People listened to songs from My Fair Lady. Cole Porter's songs became Frank Sinatra standards. Musical theater was synonymous with pop culture, as opposed to being this kind of outsider fringe thing. Now we're in an age of peak TV, and musical storytelling is part of that art getting smarter and sharper.
Also, the musical art form is an American art form. It really is. Sure, you had operetta starting from Gilbert and Sullivan in Great Britain. But the modern musical was developed in America by people like Rodgers and Hammerstein and Jerome Kern. It is very patriotic to be celebrating the art of the musical!—As told to Aubry D'Arminio
Crazy Ex-Girlfriend, Fridays, 9/8c, The CW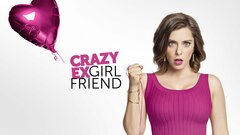 Powered by