'FBI': Shantel VanSanten Moves to 'Most Wanted' After Alexa Davalos' Exit
There will (presumably) be a crossover romance on at least one of Dick Wolf's franchises this season.
Shantel VanSanten, who debuted as Special Agent Nina Chase, with whom John Boyd's Stuart Scola had a history, in FBI Season 4, is moving over to one of the show's spinoffs, Most Wanted, for its upcoming fifth season, according to Deadline. She also recurred in FBI Season 5 and had a major role in the big, three-show crossover, though due to Nina's injuries overseas, she didn't work with the Fugitive Task Force of Most Wanted once they joined the FBI and International teams on the case.
This news comes after it was announced in August that Most Wanted would be losing one of its agents, with Alexa Davalos, who played Kristin Gaines since Season 3, not returning. It's unclear yet how she will be written out, and now we'll be tuning in to see how Nina is written into Most Wanted as well. (A change isn't too much of a surprise for her, given she was looking at other options on FBI.) Will Nina have joined the task force offscreen during the time that passed between seasons? Will she work with them on the premiere case then stick around? Will there be a bit more crossover between FBI and Most Wanted than in the past because of Nina's personal relationship with Scola?
This does also lead us to wonder how much we'll see of those two together going forward. Though there were some hiccups, they were on the same page by the end of FBI Season 5, with the finale featuring Nina giving birth to their son, Douglas, named after his brother. (It wasn't an easy birth, with the doctor even telling Scola at one point they might only be able to save one of them.)
This is just the latest change to the Fugitive Task Force since Most Wanted premiered in 2020. Nathaniel Arcand was written out in the third episode of Season 2 (with his character Clinton Skye on a special assignment), though his exit wasn't announced until after the season ended. Davalos joined the show just as Kellan Lutz left, with his character, Special Agent Kenny Crosby, shot (he survived). Dylan McDermott took over as team leader Remy Scott after Julian McMahon's Jess LaCroix was killed in the line of duty. Other additions include Miguel Gomez as Special Agent Ivan Ortiz in Season 2 (he left after Season 3) and Edwin Hodge, who joined as Ray Cannon at the beginning of Season 4.
CBS was the first network to announce its winter 2024 schedule with shows returning to production when the actors' strike ended (about a month and a half after the writers' one did). FBI: Most Wanted Season 5, also starring McDermott, Roxy Sternberg, Keisha Castle-Hughes, and Hodge, is set to premiere on Tuesday, February 13, in its usual 10/9 slot after FBI and FBI: International.
FBI: Most Wanted, Season 5 Premiere, Tuesday, February 13, 2024, 10/9c, CBS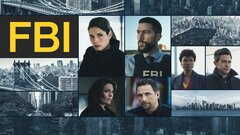 FBI
where to stream
Powered by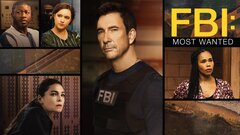 Powered by