Ask Matt: The future of 'Sherlock,' HBO's 'The Young Pope,' 'Nashville,' 'Sleepy Hollow,' 'Law & Order' and more
Question: I wondered what you thought of the last installment of Sherlock, "The Final Problem." I thought it was a very engrossing episode, really diving into areas of the Holmes family dynamics, and of course with John Watson, who is family also. The ending seemed a little too final for me. Do you know if they have planned on calling it quits for good, or if this is just a way to say that it will be awhile until these wonderful lead actors are available again? – JG
Matt Roush: As much as I enjoy this series in all of its cleverness, and the dynamism of the star performances of Benedict Cumberbatch and Martin Freeman, this whole season of Sherlock felt a bit too over-the-top and all over the map for me—as my viewing companion said during the finale, "Can't they just solve a case once in a while?" Even so, it was an exciting finale, and I hope for more someday. Ending on a reset of the Holmes-Watson relationship, minus a cliffhanger, suggests a possibility for more adventures. But for now, and considering the stars' busy careers, nothing's confirmed yet.
How Far Should We Follow HBO's Pope?
Question: HBO's The Young Pope has lavish sets, lush cinematography, and Jude Law is electrifying. That being said, I have no idea where this is headed. While I'm certainly willing to see where it takes me, I only have one question. Since you've probably seen screeners of more episodes, please tell me this doesn't turn into Pius from Cincinnati. — Rick
Matt Roush: That's hilarious. And no, even at its most perplexing, The Young Pope is never that willfully and pretentiously opaque. HBO made five of Pope's 10 episodes available in advance, and while I gave it a positive review, I can't say I know where it's going, either. The character is a fascinating paradox of sacred and profane, but that's the point, in that he throws the Vatican hierarchy into turmoil. I'd stick with it, in part because it's so gorgeously produced, and this is one of Law's best and cagiest performances.
The New Nashville Hits All the Right Notes
Question: My already costly cable subscription doesn't include CMT. So I was behind 3 episodes on Nashville until I checked my On Demand page and discovered it was available to watch for free! Your positive review encouraged me to become reacquainted with Nashville again. The best part of this new season is that, surprisingly, all of my favorite characters are back on board. And the increased focus on these great characters because of the trimmed cast actually improved the already very addictive music-oriented drama. — Fred
Matt Roush: Agreed. I'm very pleased with how Nashville is developing on CMT—less hysterical and histrionic (at least so far), when even a melodramatic storyline like Juliette's (Hayden Panettiere) recovery from her plane crash takes on a more spiritual, thoughtful dimension. This is the most heartening rescue from cancellation since Netflix revived Longmire.
Is Sleepy Hollow Without Abbie?
Question: I just watched the season premiere of Sleepy Hollow and the show's cast is almost unrecognizable. I knew that one of the two main characters was "killed" in the last season finale and two of the leads remain, but the rest of the cast that regular viewers knew are gone. So it feels like we have to start over, particularly since Abbie and Ichabod had such a developed chemistry and I'm not sure it's worth my time. My question is, what is generally behind these types of wholesale changes in a series (and what happened here) and do they ever work? Can you think of any series reboots that came out the other side of a restart like this successfully? – Raymond
Matt Roush: Can't say I ever saw the point in Sleepy Hollow continuing without the Ichabod-Abbie partnership,though I'm a fan of Tom Mison and have no animus toward him or the show (though absolutely no desire to sample Sleepy 2.0). Nicole Beharie's departure was a notably messy one, and I'd as soon not rehash any of that, except to note that shows like this rarely survive or thrive in the long run after making this drastic a change in its DNA. Major castmembers can depart ensemble dramas like ER (even George Clooney!) or Grey's Anatomy with somewhat less disruption, but in this case it feels like eliminating Batman's Robin, and who wants to see that?
Still Missing the Original Law & Order
Question: I look forward to Thursdays and Fridays on SundanceTV to relish reruns of the original Law & Order—police and courtroom dramas wrapped up into one entertaining hour! Any chance the "Powers That Be" would ever return to that format?!?! — Ann
Matt Roush: Unlikely, but with Chicago Justice on the horizon in March, that's probably as close as you'll get from Dick Wolf's procedural factory. (Like you, I still haven't recovered from NBC's abrupt jettisoning of the never-bettered mothership after a mere 20 seasons.) And given that some, if not many, weeks Justice will feature characters from the PD franchise (not to mention Fire and Med), that may give you a taste of the old cops-and-lawyers format, but I doubt it will entirely satisfy your desire for a return to the original. (I haven't had a chance to watch the Justice pilot, but will weigh in upon its premiere March 1.)
Dr. K, All the Way
Question: Can we all agree that Gerald McRaney's name should be engraved on the Guest Actor in a Drama Emmy now? — John
Matt Roush: After this week's wonderful episode of This Is Us, which took place entirely in the past and which dealt in part with his character of Dr. K learning to move on from the death of his wife, it's hard to imagine any of the show's many fans arguing with this. (This very busy actor also shows up in the second episode of Fox's 24: Legacy as the father of Jimmy Smits' character. He gets around.) And this is as good an opportunity to cheer NBC for giving the series a two-season renewal! Sometimes miracles happen.
On that happy note, that's a wrap for now. Thanks as always for reading, and look for more questions and answers next week. (On non-holiday weeks, look for Ask Matt columns on Tuesdays and Fridays). I can't do this without your participation, so please keep sending questions and comments about TV to [email protected] or shoot me a line on Twitter (@TVGMMattRoush), and you can also submit questions via the handy form below.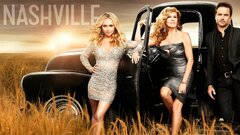 Powered by